3 Ways to Sneak More Money Into Your IRA
Many or all of the products here are from our partners that compensate us. It's how we make money. But our editorial integrity ensures our experts' opinions aren't influenced by compensation. Terms may apply to offers listed on this page.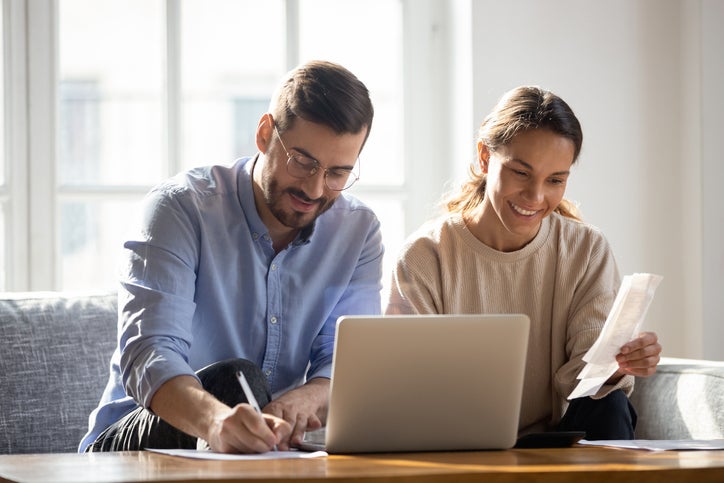 Have an IRA? Here's how to ramp up your savings rate.
Saving for retirement is an important thing to do throughout your career. The more money you're able to sock away, the more financial security you'll buy for your future self. An individual retirement account (IRA) is a great place for your retirement savings. If you open a traditional IRA, you'll receive tax-free gains and you may get a tax break on your contributions. If you open a Roth IRA, you'll also enjoy tax-free gains on your investments in that account, plus tax-free withdrawals once retirement rolls around.
Finding money to put into a retirement plan can be challenging -- especially when your recurring bills seem to monopolize the bulk of your paycheck. If you've been having a hard time funding your IRA, here are a few tips to increase your savings.
1. Get a side job to help fund your IRA
If you're already spending most of your earnings on essential living costs, then it's easy to see how your IRA might fall by the wayside. If that's the case, a side hustle could be your ticket to boosting your savings rate.
The great thing about getting a side hustle is your extra earnings won't be earmarked for existing bills. And if you so choose, you can put those earnings into an IRA.
2. Put the process on autopilot
Many savings accounts come with an automatic transfer feature that allows you to arrange for money to move from your checking account to your savings account. Similarly, many IRAs have an automatic savings option that allows you to put the process on autopilot.
Doing so could make it easier to stay on track as far as your savings goals go. When it's on you to write a check or transfer money into your IRA at the end of the month, you can easily get sidetracked by invites to dinner or sales at your favorite stores. But when you send money into your long-term savings off the bat, you virtually get rid of your chance to spend it.
3. Cut back on one expense
If you were to slash your expenses across the board, you'd have an easier time funding your IRA. You'd also potentially be quite miserable.
A more reasonable bet is to look through your budget and identify one expense to cut back on to free up cash for your IRA. That could mean scaling back your cable plan or dining out less frequently. Many bills may be more negotiable than you think.
Even if you only manage to squeeze out an extra $20 or $30 a month for your IRA, remember that retirement is something you may end up saving for over a good 40 years or more. While a single bonus contribution of $20 or $30 may not have much of an impact, if you start putting an extra $20 to $30 into your IRA every month for hundreds of months, it will make a difference over time.
Saving for retirement is essential, and an IRA is a good tool to help you reach your financial goals. If your goal is to pump more money into your retirement plan, these tricks could help you boost your savings rate and pave the way to an impressive nest egg.
Our best stock brokers
We pored over the data and user reviews to find the select rare picks that landed a spot on our list of the best stock brokers. Some of these best-in-class picks pack in valuable perks, including $0 stock and ETF commissions. Get started and review our best stock brokers.
We're firm believers in the Golden Rule, which is why editorial opinions are ours alone and have not been previously reviewed, approved, or endorsed by included advertisers. The Ascent does not cover all offers on the market. Editorial content from The Ascent is separate from The Motley Fool editorial content and is created by a different analyst team.