4 Reasons to Start a 529 Account for Your Newborn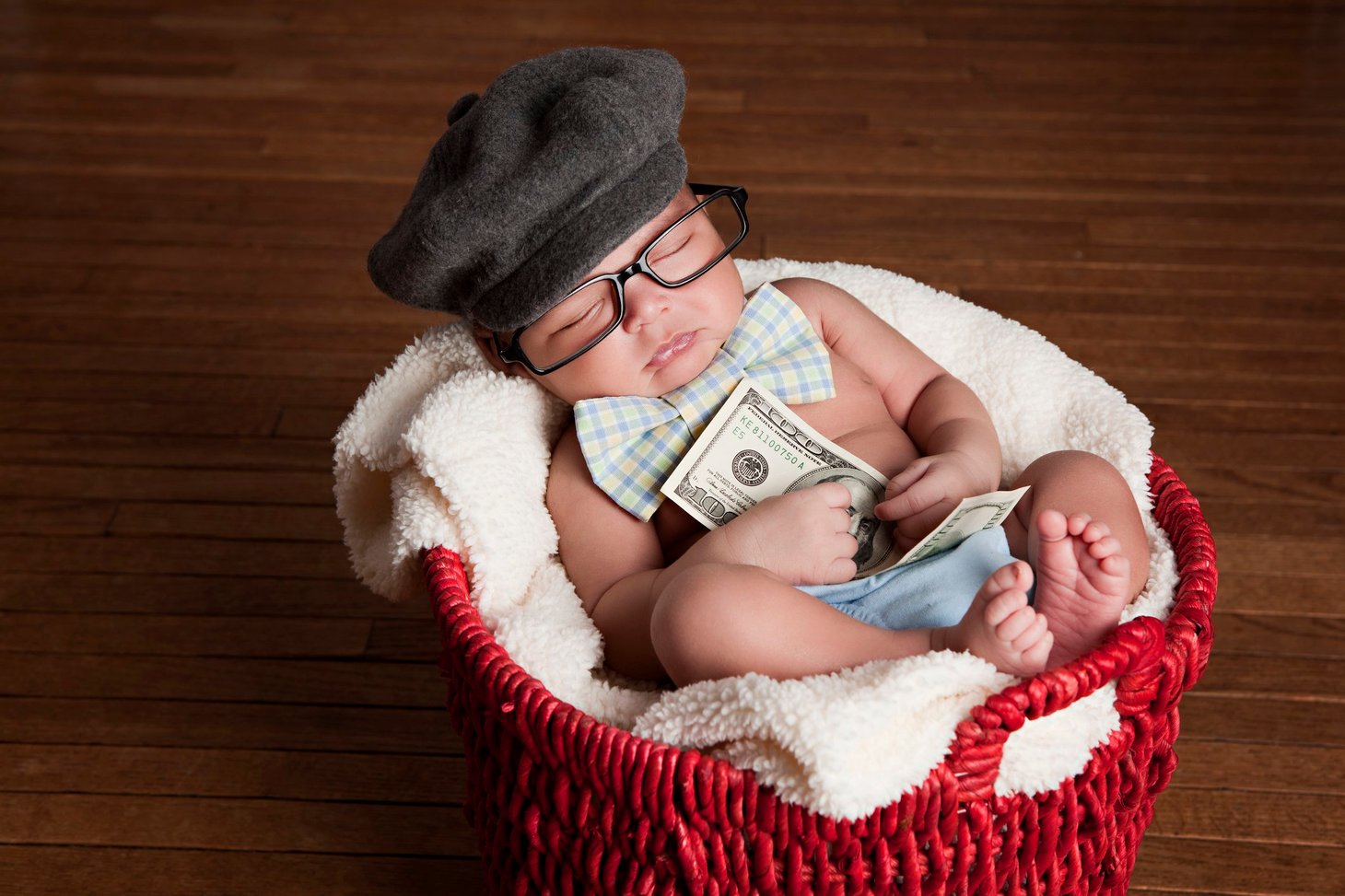 Many or all of the products here are from our partners that compensate us. It's how we make money. But our editorial integrity ensures our experts' opinions aren't influenced by compensation. Terms may apply to offers listed on this page.
When you have a baby, consider opening a 529 account ASAP. Here's why.
Having a baby comes with tons of new expenses. As you focus on fulfilling the needs of today, it may be hard to think about costs you'll incur in the long term -- like college expenses.
In reality, though, starting a 529 plan for your newborn is one of the smartest things you can do. In fact, when I recently had my son, I had his account opened within just three weeks of his birth.
Why does it make sense to start a 529 account for your brand new baby? Here are four key reasons. 
1. You can start benefiting from compound interest
The sooner you start investing for your child's future education, the sooner your investment can start growing. Compound interest means that if you start early, it's much easier to save enough money for college. This is because as your invested funds grow, you earn interest on the interest.
Because of compound interest, the $1,000 that I invested when my son was three weeks old will be worth over $2,800 by the time he reaches the age of 18. My money will more than double, even if I never add another dime to it.
If you wait to save, compound interest won't have as much time to work so you'll have to invest larger amounts to end up with the same sum. And if you don't save at all, you'll lose out on the chance to have your money work for you and help you cover the costs of college. 
2. College is only going to get more expensive
College costs are rising rapidly, with the National Center for Education Statistics reporting a 31% increase in total expenditures for undergrads at public schools between the 2006-07 school year and the 2016-17 school year. During the same time period, private nonprofit schools saw a tuition increase of 24%. These increases were after adjusting for inflation.
Let's take the estimated annual 2018 college cost of just over $21,000 for an in-state student at a four-year state school and factor in a projected inflation of just 3% per year. That would mean 18 years from now, when your new bundle of joy is ready to attend, you'll be looking at paying more than $152,000 for four years of education. And that's assuming your child goes to a public school in your state. 
If you don't want to saddle your kid with more than $150,000 in debt -- or, worse, take on this debt yourself -- starting to save now makes sense. By saving a little bit over time, you can hopefully manage to save enough to cover this astronomical sum. 
3. You can take advantage of the chance to make tax-deductible contributions
In some states -- including my home state of Pennsylvania -- you can deduct contributions made to your 529 account from your income taxes. But there are annual limits to the amount of deductible contributions you can make.
If you start investing when your child is a newborn, you'll have 18 full years to contribute and claim these deductions. If you wait and don't start your account until your child is in his or her teens, you could miss out on as much as 12 years of tax deductions. 
4. You have flexibility in how you use the funds
While 529 plans are meant for college expenses, you can now also take advantage of the tax benefits and avoid penalties for withdrawals that aren't for higher education costs. 
It's possible to use some of the money in your 529 account to pay for K-12 expenses. In fact, you can withdraw up to $10,000 to cover these pre-college costs and pay no federal taxes on the funds you take out. Some states also provide favorable tax treatment for these withdrawals
This can provide you with huge tax savings if you want to send your child to a private school and use some of your funds to cover these tuition expenses. 
Start saving for your newborn today
Finding extra cash for a 529 account is difficult at a time when you have so many other baby-related expenses. But it is worth the effort and your child will thank you later for having had the foresight to invest for their future. When you're able to pay for college without borrowing or interfering with your retirement funds, you'll also be glad you made the effort.
Our best stock brokers
We pored over the data and user reviews to find the select rare picks that landed a spot on our list of the best stock brokers. Some of these best-in-class picks pack in valuable perks, including $0 stock and ETF commissions. Get started and review our best stock brokers.
We're firm believers in the Golden Rule, which is why editorial opinions are ours alone and have not been previously reviewed, approved, or endorsed by included advertisers. The Ascent does not cover all offers on the market. Editorial content from The Ascent is separate from The Motley Fool editorial content and is created by a different analyst team.