4 Signs You Need a Financial Advisor
Sometimes it pays to seek professional help -- especially when your money is involved.
Some people are naturally good at managing their own money, but if you're not one of them, there's no shame in hiring a financial advisor. Quite the contrary -- working with a professional could help you avoid money-related mistakes that hurt you on a long-term basis. Here are a few signs that it's time to seek out recommendations. 
1. You've failed at budgeting many times over
Following a budget is one of the easiest ways to keep tabs on your spending and ensure that you're making smart financial choices. But if your previous budgeting efforts have all proved ineffective, then it could be that you need some outside assistance in this realm. There are lots of reasons people fail at budgeting, but often, they boil down to setting unrealistic expectations or working with inaccurate numbers. A financial advisor can help in both regards.
2. You don't have any savings
You need money tucked away in a savings account for when emergency expenses arise. If you don't have any savings, and you've struggled to put money away for as long as you can remember, then it's pretty clear you need some intervention. A financial advisor can help identify the barriers that have kept you from saving -- and give you advice on how to overcome them.
3. You're struggling to keep up with your debt payments
Many people have debt, whether it's of the mortgage, auto, or educational variety. But if you're drowning in debt to the point where you don't think you can continue making good on your obligations, then it's time to bring in a professional who can help you reconcile that situation. A financial advisor might recommend that you consolidate some of your debt to make it more manageable, or that you refinance your debt to make it more affordable.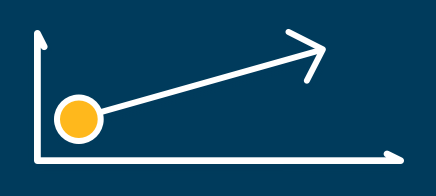 The Ascent's picks for the best online stock brokers
Find the best stock broker for you among these top picks. Whether you're looking for a special sign-up offer, outstanding customer support, $0 commissions, intuitive mobile apps, or more, you'll find a stock broker to fit your trading needs.
See the picks
4. You're clueless about retirement
It's never too soon to start planning and saving for retirement, and the earlier you begin, the easier it'll be. If you have no idea how much money to sock away for your golden years, or where to house your retirement savings, then bringing in a financial advisor is a wise choice. He or she can walk you through your savings options and help you map out your goals, which will dictate how large a nest egg you should strive for.
Many people assume that financial advisors are for wealthy people only, but that's not true. There's plenty to be gained by working with an advisor, even if you're an average earner, so don't hesitate to make some calls and interview some candidates for the job. Of course, the best way to find a trustworthy advisor is to solicit recommendations from family members, friends, and neighbors. Chances are, if they're satisfied with a particular advisor, you'll wind up feeling the same way.  
Before you land on an advisor, be sure to ask that person how he or she makes money. Financial advisors can either earn commissions on the investments they sell you, or charge a fee equal to a certain percentage of the money of yours they're managing (1% is a common benchmark). The latter arrangement is generally preferable, because that way you don't have to worry that you're being offered an investment just so that your advisor can gain financially from it. 
Finally, ask any advisor you're considering working with whether he or she is a fiduciary. Not all advisors conform to this standard, but if yours does, it means he or she must put your interests above his or her own. And when you're trusting someone to manage your money, that's a good feature to have.
Using the wrong broker could cost you serious money
Over the long term, there's been no better way to grow your wealth than investing in the stock market. But using the wrong broker could make a big dent in your investing returns. Our experts have ranked and reviewed the top online stock brokers - simply click here to see the results and learn how to take advantage of the free trades and cash bonuses that our top-rated brokers are offering.
We're firm believers in the Golden Rule, which is why editorial opinions are ours alone and have not been previously reviewed, approved, or endorsed by included advertisers. The Ascent does not cover all offers on the market. Editorial content from The Ascent is separate from The Motley Fool editorial content and is created by a different analyst team.