Make These 3 Brokerage Account Moves Before the End of the Year
Many or all of the products here are from our partners that compensate us. It's how we make money. But our editorial integrity ensures our experts' opinions aren't influenced by compensation. Terms may apply to offers listed on this page.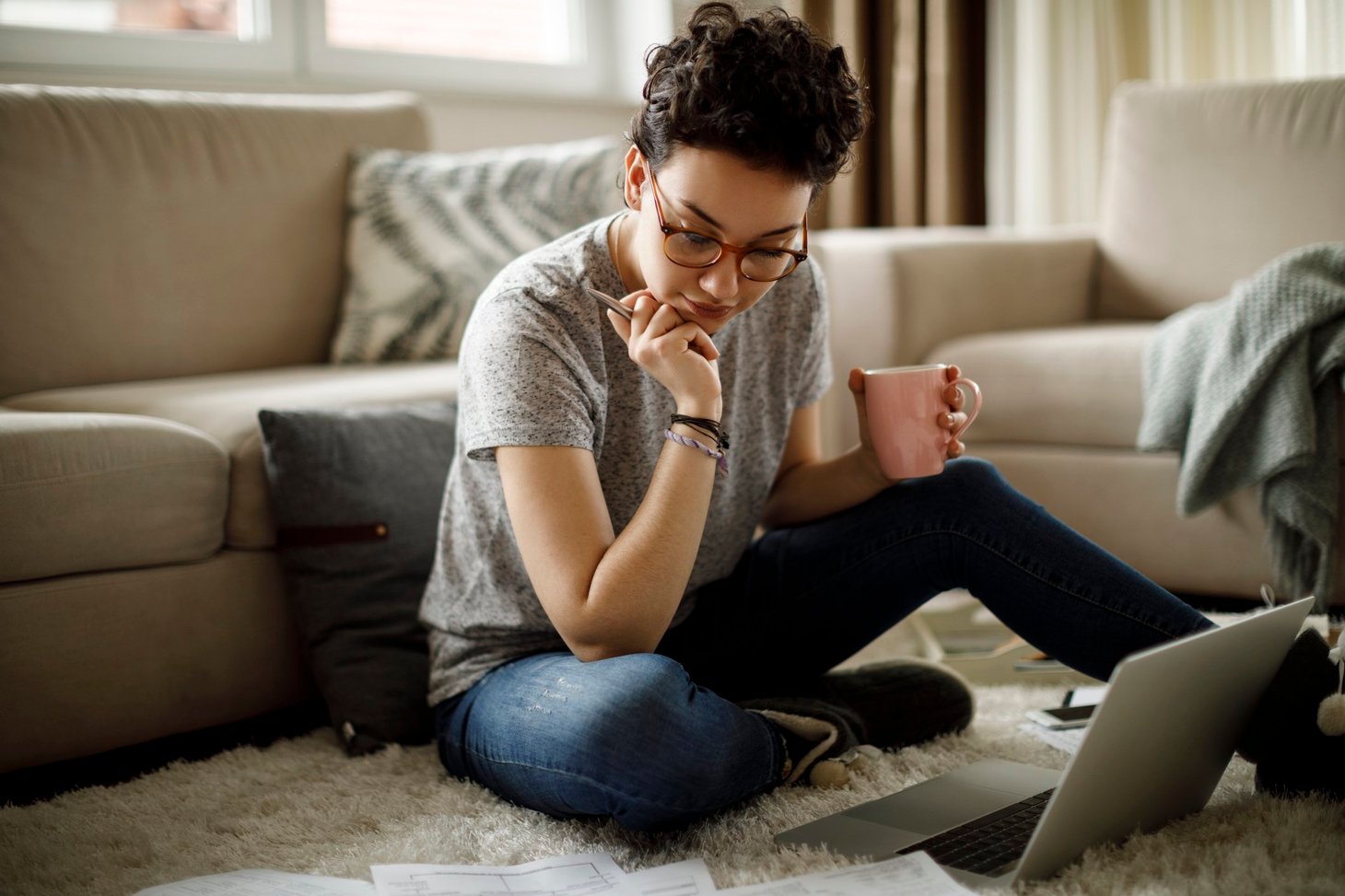 Check these items off your list before 2021 comes to a close.
---
Key points
It's important to check on your brokerage account every so often.
Now's a good time to see how your investments are doing -- before 2021 comes to an end.
---
Investing in a brokerage account is a great way to turn money you're not using right away into a larger sum. These days, many brokerage accounts offer a range of investment options, from stocks to mutual funds to cryptocurrency.
If you have money sitting in a brokerage account, it's important to check on it a few times a year. In fact, now's a really good time to give your brokerage account a closer look. Here are three moves to focus on in particular.
1. Check up on your investment mix
Maintaining a diverse mix of investments in your brokerage account is important. If you're too heavily invested in a single segment of the market, and that segment takes a hit, you could end up losing money if you need to sell. Having a diverse portfolio can also make it easier to grow wealth over time, since you're dabbling in different sectors, each of which has an opportunity to gain value.
But sometimes, you can start out with a diverse investment mix and end up with one that's less diverse. How? Since stock values fluctuate over time, it's possible to have stocks in your portfolio gain or lose value to the point where your investments are less equally balanced.
Here's an example. Say you started out with a portfolio consisting of 20% tech stocks. If those tech stocks gain a lot of value in a given year, they could end up comprising 50% of your portfolio in time.
Now, you might think that's not a bad thing, since it means that segment saw tremendous growth. But it also means your portfolio is now heavily invested in a single segment, which can be risky. In that case, you'd want to shift some investments around for a more even mix. That's a good thing to do in your portfolio before the year's end.
2. See if any stocks you hold are underperforming
When the stock market on a whole goes through a rough patch, it's possible for all of your stocks to lose value. If the stock market is performing well and there's a single stock in your portfolio that's been losing money, it could be a red flag that it's time to unload that specific investment. If you're going to sell a stock at a loss, it's best to do so before 2021 comes to an end.
Why? Investment losses in a brokerage account can help offset investment gains. If you sell a stock and take a $1,000 loss, but you also sell a stock and enjoy a $1,000 profit, you'd normally owe the IRS taxes on that profit. But since that $1,000 loss can offset your gain, you wouldn't owe the IRS anything.
Furthermore, if you don't have any gains in your brokerage account, you can use up to $3,000 in investment losses each year to offset regular income. If you sell off your losing investment this year, you'll be able to offset some of this year's income. Wait until 2022 to take that loss, and you'll have to wait to enjoy that tax break.
3. See if there's a better account out there for you
If your brokerage account comes with costly fees, like fees for making trades or inactivity fees for not making trades, then it may be time to move your money elsewhere. There are plenty of brokerage options that don't impose these nagging fees, so take a little time to do your research if fees are costing you money.
The end of the year is a great time to do a financial checkup, and that includes digging into your brokerage account. It pays to make these moves in the coming weeks so you can kick off 2022 on a good note.
Our best stock brokers
We pored over the data and user reviews to find the select rare picks that landed a spot on our list of the best stock brokers. Some of these best-in-class picks pack in valuable perks, including $0 stock and ETF commissions. Get started and review our best stock brokers.
We're firm believers in the Golden Rule, which is why editorial opinions are ours alone and have not been previously reviewed, approved, or endorsed by included advertisers. The Ascent does not cover all offers on the market. Editorial content from The Ascent is separate from The Motley Fool editorial content and is created by a different analyst team.