The 1 Mistake I Made When Opening a New Brokerage Account
Many or all of the products here are from our partners that pay us a commission. It's how we make money. But our editorial integrity ensures our experts' opinions aren't influenced by compensation. Terms may apply to offers listed on this page.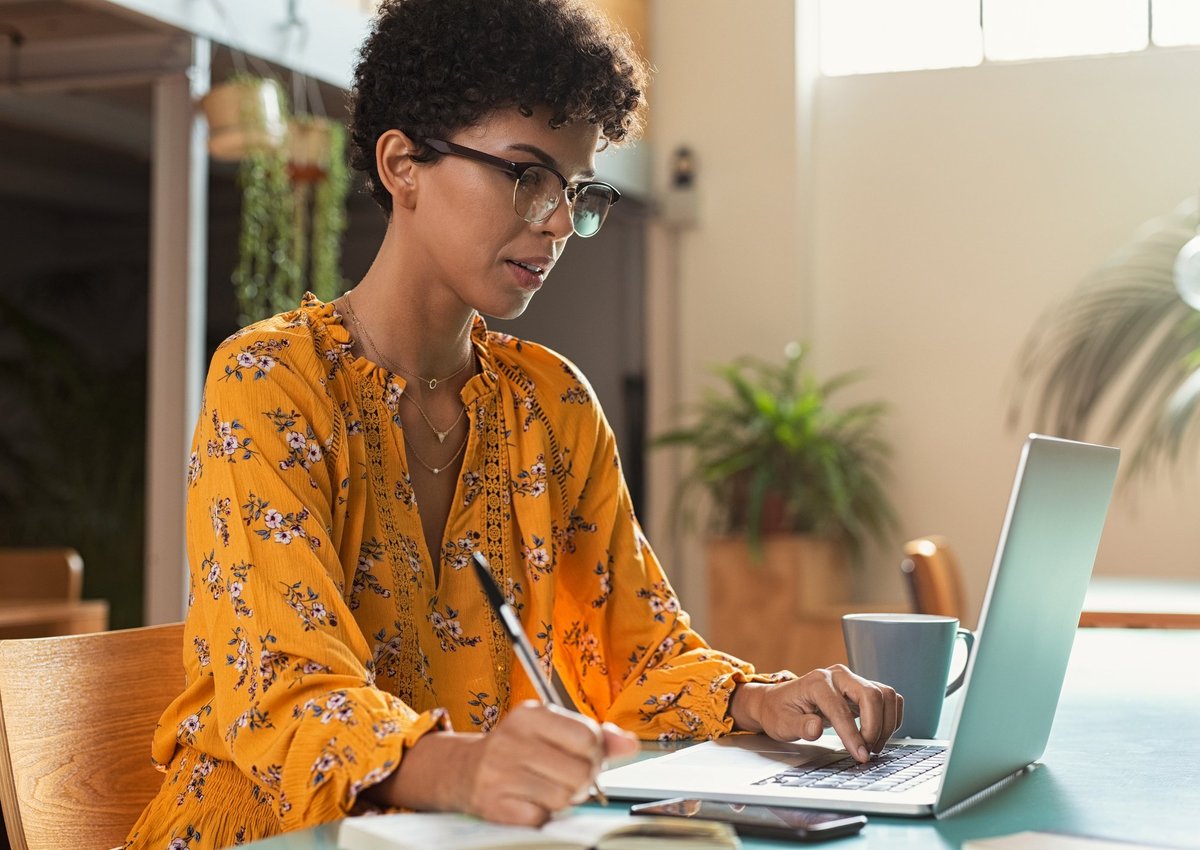 Some mistakes come with price tags.
No matter how much personal finance expertise one has, there are always going to be some mistakes made along the way. But it's actually those mistakes that can teach us the most valuable lessons.
Unfortunately, part of what makes those lessons so valuable is how much they cost. For example, I've probably missed out on $1,000 or more in cash back and points thanks to mistakes I've made with my rewards credit cards.
Of course, my costly -- I mean, "valuable" -- lessons weren't limited to the world of credit cards. Opening my first brokerage account also came with a whole host of mistakes and missed opportunities.
One of the most notable mistakes I made (i.e., the one I kick myself for the most) was completely failing to do a deep dive into the nuances of each account type before signing up. And that lack of research meant that I missed out on what could have been hundreds of dollars' worth of new account bonus cash back.
Even modest balances can come with bonuses
Now, I do want to defend myself a bit by noting that I did do some basic research before choosing a broker. I looked at various comparison charts of fees and services, and I did some rudimentary digging to ensure I wasn't signing up for a customer service nightmare.
But when that research led me to a reputable brokerage, I picked what was, effectively, the entry-level option -- no fees, no frills -- and opened my account. I knew I wasn't investing six figures, so I assumed there wasn't anything else to think about.
And I was wrong.
As it turned out, many brokerages are happy to welcome even modest investors -- and that welcome often comes with some kind of incentive. Had I invested just $500 more than I did, I would have actually qualified for a new account bonus worth $250.
It wasn't until I spent some more time on the brokerage's website that I came across the banner ad for the bonus offer -- about two weeks too late. Digging deeper into the different account types (or even just reading a few dedicated brokerage reviews) before I signed up could have turned an hour's worth of web research into a $250 payout.
Do a cost-benefit analysis before funding
As lucrative as new account bonuses can be with the right brokerage, there are a few things to consider beforehand. For one thing, most new brokerage account bonuses require you to reach a certain minimum balance threshold; for some bonuses, it will only be a few thousand dollars, while others will want your account to reach six figures or more.
And you can't just move the money in and then out again as soon as you get your bonus. At a minimum, you'll probably need to keep the money in your account for at least 90 days, though you may need to leave it alone for up to six months in some cases.
My situation would have made investing the extra money a no-brainer -- I wasn't exactly rolling in dough back then, but I could have managed the extra cash necessary for that bonus, especially for that kind of pay out. But that's not always the case. If there's something else you need that cash for (like paying bills), then you may not be able to leave it in your investment account for as long as is required.
You may also want to think about how long you'll keep that particular brokerage account. While you certainly can move funds from one brokerage account to another, it isn't alway easy -- or cheap.
Many brokerages will charge a fee to transfer your money to another broker, which could eat into the value of your bonus. And while your money is in transit (a process that could take several days), you can't use it to make trades, nor are you earning interest on it. That opportunity cost could also impact the net value of your new account bonus.
The real cost of bad research
These days, I am significantly more thorough when researching a new financial product (or anything else, really). Applying for new credit cards involves three-tab spreadsheets, and my last investment account led to a week-long research spree.
Although you certainly don't need to be that dedicated to selecting your next stock broker, take it from me that doing just the bare minimum can come with a real, tangible cost. That extra bit of research can be the difference between getting a "valuable" lesson -- or getting actual value from your new account.
Our best stock brokers for 2022
We pored over the data and user reviews to find the select rare picks that landed a spot on our list of the best stock brokers. Some of these best-in-class picks pack in valuable perks, including $0 stock and ETF commissions. Get started and review our best stock brokers for 2022.
We're firm believers in the Golden Rule, which is why editorial opinions are ours alone and have not been previously reviewed, approved, or endorsed by included advertisers. The Ascent does not cover all offers on the market. Editorial content from The Ascent is separate from The Motley Fool editorial content and is created by a different analyst team.