Why a Huge Savings Account Balance Is Nothing to Brag About
Many or all of the products here are from our partners that pay us a commission. It's how we make money. But our editorial integrity ensures our experts' opinions aren't influenced by compensation. Terms may apply to offers listed on this page.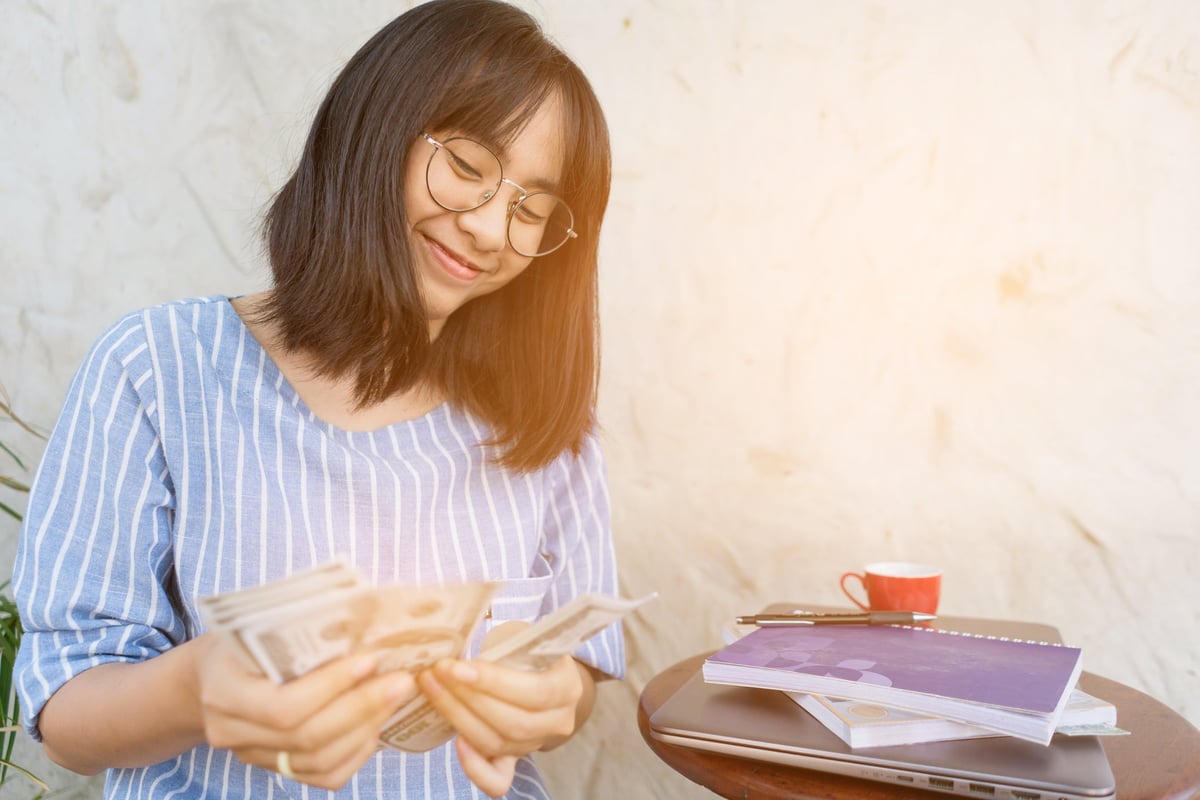 Believe it or not, there is such a thing as having too much money in the bank.
Many people struggle to sock away enough money for a solid emergency fund. But what if you're in the opposite situation? What if your savings account balance is so robust that you have way more than you need for a basic emergency fund?
Amassing a nice amount of savings is something to be proud of. But actually, there is such a thing as having too high a savings account balance. And if your savings account is loaded with cash, it's time to make this one important move.
The danger of having too much savings
As a general rule, aim to build an emergency fund to pay for three to six months of living costs. If your income is variable, or if you're self-employed (so not normally entitled to unemployment benefits), you may want to create a bigger cushion -- say, nine months' worth of expenses in the bank, or even a year's worth.
But having too much money in savings can come back to bite you. The problem with savings accounts is that even during periods when interest rates are higher, they don't pay generously. And if you keep too much money in savings, you might miss out on the chance to grow your cash into a larger sum.
Say you spend $3,000 a month on living expenses, and you want to be extra cautious and save up a year's worth of bills in the bank. In light of the pandemic, that's not unreasonable. That means you'd need $36,000 in savings to meet that goal.
If you currently have $86,000 in savings, you're doing yourself a disservice by not investing the money you've socked away on top of what you need for emergencies. And if that's the case, it pays to open a brokerage account and get started investing.
Imagine you have an extra $50,000 you don't need for emergencies, and you keep that money in a savings account. If your bank pays you 1% interest a year, you'll earn $11,000 in interest over the next 20 years.
Now, let's say you open a brokerage account, load up on numerous stocks, and score a 7% average yearly return on your money instead. That 7% is several percentage points below the stock market's average, so that's a reasonable figure to work with. Over a 20-year period, you could end up earning about $143,500 in interest. That's a far cry from $11,000.
And that's why you don't want to have too high a savings account balance. Keeping too much cash in savings will stunt its growth and could keep you from meeting your financial goals.
How to find a brokerage account
If you're now ready to open a brokerage account, you might be asking how to find the right one. Here are a few features to look for:
Commission-free trades: Many brokerages don't charge commissions when you buy individual stocks.
Commission-free ETFs: Exchange-traded funds (ETFs) let you buy a bundle of stocks with a single investment, and they're a good choice if you aren't well versed in researching stocks.
Access to cryptocurrencies: Buying digital currencies carries risk, but it may be nice to have this option in your brokerage account.
No account minimums: Some brokerages require a minimum balance while others don't.
It's natural to be proud of yourself for having saved a lot of money. But don't let that hard work go to waste. Instead, start investing your cash, and you might become even wealthier over time.
Our best stock brokers for 2022
We pored over the data and user reviews to find the select rare picks that landed a spot on our list of the best stock brokers. Some of these best-in-class picks pack in valuable perks, including $0 stock and ETF commissions. Get started and review our best stock brokers for 2022.
We're firm believers in the Golden Rule, which is why editorial opinions are ours alone and have not been previously reviewed, approved, or endorsed by included advertisers. The Ascent does not cover all offers on the market. Editorial content from The Ascent is separate from The Motley Fool editorial content and is created by a different analyst team.