3 Credit Card Goals to Hit Before Your 50s
As you're nearing your 50s, make sure you're crossing off these three important credit card goals.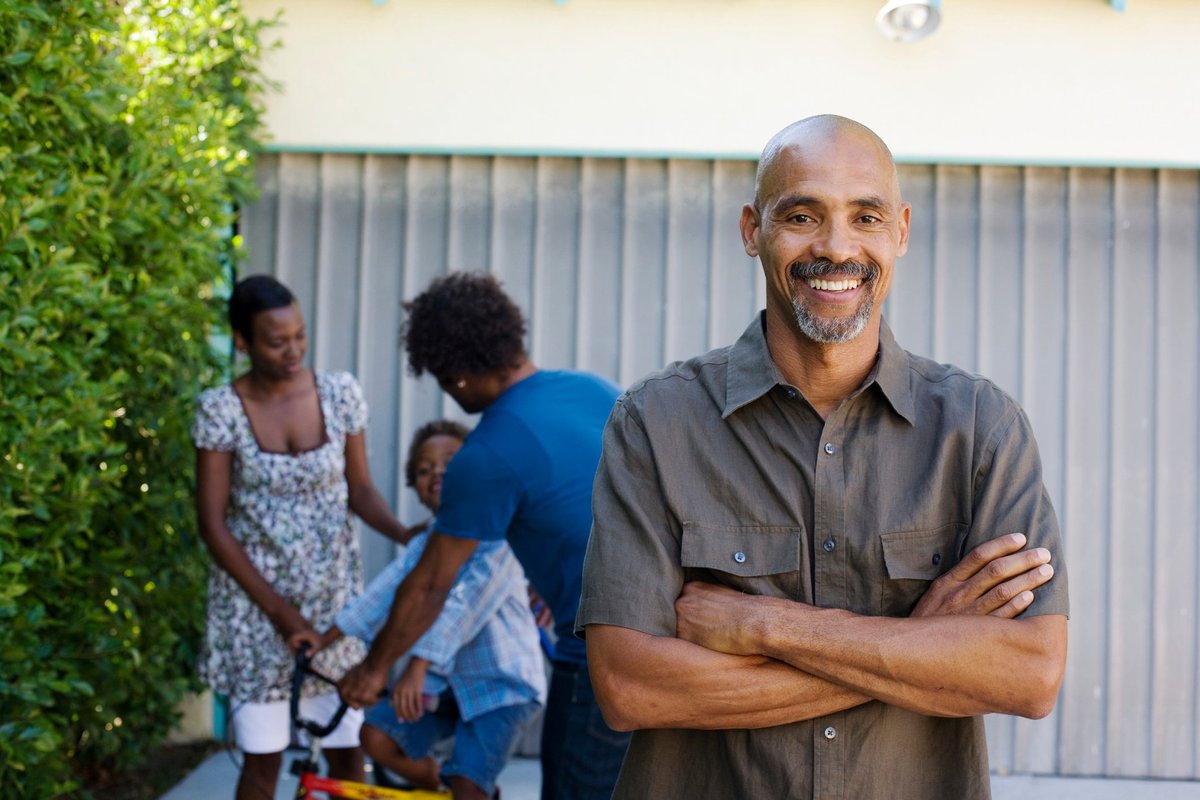 Credit card advice seems obvious when you're younger: stay out of debt and build good credit.
By the time you're nearing your 50s, you should have already achieved these things. The average credit score for people age 40 to 49 is 709, which is considered to be a good (though not excellent) credit score. As of 2017, people in the age bracket of 35 to 44 have, on average, $3,382.35 in credit card debt. This is much lower than the national average of $6,879.99.
Assuming you've paid off your credit card debt and achieved a good credit score, what's next? Here are three credit card goals to set for yourself as you near your 50s.
1. Maintain your credit score
Just because you have good credit now doesn't mean you'll have it in the future. If you don't use it, you can always lose it. Once you've achieved a credit score of 700 or above, you can shift your focus to maintenance. Continue to pay all of your bills on time, and keep your credit card balances low.
Don't close your credit cards, and continue using them regularly so that your accounts remain active. A great way to do this is to set up a few bills to be automatically paid by your credit card and then set up automatic payments on your credit card so that it always gets paid off in full and on time. Make sure you keep your balances low in relation to your credit limit -- a 10% debt-to-credit ratio is ideal, but anything below 30% will keep your score high.
Finally, don't go crazy applying for premium credit cards now that you have a good score, because too many recent inquiries can bring it down. A good rule of thumb is to limit credit card applications to one every six months in order to give your score time to recover from each inquiry.
2. Accumulate credit card rewards
As you continue to build excellent credit and really feel comfortable with managing your finances, you'll want to start thinking about how to maximize your credit card rewards. You probably already have one or two rewards credit cards at this point, but many consumers are carrying credit cards that aren't a great fit for them.
In order to really reap the benefits of an excellent credit score, you'll want to start accumulating points faster. You can do this by juggling several different high value rewards credit cards that match your spending habits. Also, look into targeting credit cards with high sign-up bonuses. If you like to travel, plan a vacation for yourself and your family and try to collect enough credit card points to cover the trip.
3. Get a premium credit card
While cash back and travel rewards are the biggest benefits of a great rewards credit card, a handful also offer some very valuable premium perks. Some premium travel credit cards can score you travel credits, airport lounge access, flight upgrades, and more.
Many of these premium credit cards come with a steep annual fee, but if you know how to maximize your rewards and take advantage of the perks, the card will pay for itself many times over. If you're in a financially stable place and have gotten a feel for credit card rewards systems, it's time to aim higher and start shopping around for a premium credit card.
Be wary of falling into debt, though. You don't want to come all of this way only to end up back where you started. Make sure you continue to monitor your credit score, and always pay off your credit card bill in full.
Our credit card expert uses the card we reveal below, and it could earn you $1,148 (seriously)
As long as you pay them off each month, credit cards are a no-brainer for savvy Americans. They protect against fraud far better than debit cards, help raise your credit score, and can put hundreds (or thousands!) of dollars in rewards back in your pocket each year.
But with so many cards out there, you need to choose wisely. This top-rated card offers the ability to pay 0% interest on purchases until late 2021, has some of the most generous cash back rewards we've ever seen (up to 5%!), and somehow still sports a $0 annual fee.
That's why our expert – who has reviewed hundreds of cards – signed up for this one personally. Click here to get free access to our expert's top pick.
We're firm believers in the Golden Rule, which is why editorial opinions are ours alone and have not been previously reviewed, approved, or endorsed by included advertisers. The Ascent does not cover all offers on the market. Editorial content from The Ascent is separate from The Motley Fool editorial content and is created by a different analyst team.