4 New Credit Card Perks to Look Out For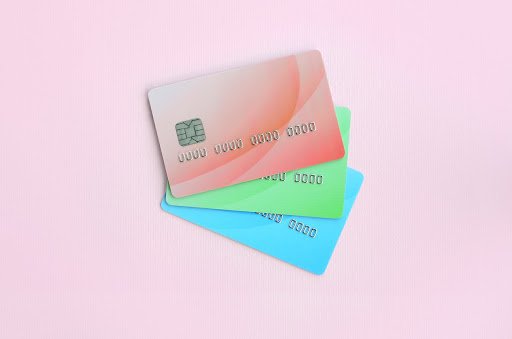 At this point, all the typical credit card perks have been done a hundred times over. Most consumers are familiar with cash back, travel points, and 0% APR offers. But that doesn't mean card issuers have given up on finding new benefits that make their cards stand out.
Considering the value that the right credit card can offer, it pays to stay on top of the latest card features. If you've been thinking about applying for a new card, here are the most exciting new credit card perks that should be on your radar.
1. Bonus rewards on purchases made through payment apps
Many popular credit cards earn a higher rewards rate, either in cash back or travel points, on purchases made in specific spending categories. For example, a card could earn 2% back at grocery stores or 3 points per $1 on dining expenses.
Bonus rewards of that nature are nothing new, but some card issuers have put a new spin on this by offering extra points when you make purchases using your card through a payment app, such as Samsung Pay or Apple Pay.
This perk will likely become more common as payment apps get more popular. Since there's no difference between using an app for a transaction and swiping/inserting your credit card, there's a lot of rewards potential for cards with this perk. You could earn bonus rewards this way with any merchant that accepts app payments.
2. Tiered sign-up bonuses
Sign-up bonuses have long been an incentive card issuers use to get new cardholders. The typical bonus would involve spending a minimum amount within a specific time period, such as $1,000 in three months, and receiving a certain amount of cash back or points in return.
Recently, card issuers have been shifting their goals. Instead of focusing entirely on cardholder acquisition, they've also been aiming for cardholder retention. One way they're doing that is through tiered sign-up bonuses.
With these bonuses, you're eligible to receive multiple bonus amounts, but you must keep hitting spending minimums. For example, a card may have one bonus if you spend $4,000 in the first three months and an additional, larger bonus if you spend $25,000 in the first year of having the card.
While you have to spend much more to secure each bonus, tiered bonuses can be very rewarding if you're the type to only use one credit card.
3. Rounded-up rewards
Here's another perk that could help you earn points much faster -- rounded-up rewards on every purchase.
With most cards, the rewards you earn will be based on the card's rewards rate, the amount of the purchase, and the spending category of the purchase. If a card earns 2 points per $1 on dining and you spend $40 at a restaurant, you'd earn 80 points.
Select cards now round up the rewards you'd earn to the nearest 10 points, so a $2 purchase would earn you 10 points instead of 2. Although how much you'll benefit from this perk will depend on the size of the purchase, you could earn up to 9 extra points on a purchase. This perk is particularly useful if you make many small transactions with your card.
4. Diverse spending credits
Quite a few premium credit cards offer credits on specific types of purchases, such as a $300 annual travel credit or a $200 annual airfare credit. These credits apply to any purchases you make on your card within that spending category.
Card issuers have been getting more creative with the credits they offer lately. There are cards that offer credits with specific stores, meal delivery apps, and rideshare services, to name just a few of the types of credits you could see.
Now, credits are only valuable if they're for something you'd buy anyway. Although these cards won't be right for everyone, you may find one with credits that are the perfect match for your usual spending habits.
The latest wave of credit card perks
What's great about all these unique credit card perks is that they make it more likely you can find a card that has exactly what you need. It's just a matter of knowing what's out there and researching your options before deciding on a new credit card.
Our credit card expert uses the card we reveal below, and it could earn you $1,148 (seriously)
As long as you pay them off each month, credit cards are a no-brainer for savvy Americans. They protect against fraud far better than debit cards, help raise your credit score, and can put hundreds (or thousands!) of dollars in rewards back in your pocket each year.
But with so many cards out there, you need to choose wisely. This top-rated card offers the ability to pay 0% interest on purchases until late 2021, has some of the most generous cash back rewards we've ever seen (up to 5%!), and somehow still sports a $0 annual fee.
That's why our expert – who has reviewed hundreds of cards – signed up for this one personally. Click here to get free access to our expert's top pick.
We're firm believers in the Golden Rule, which is why editorial opinions are ours alone and have not been previously reviewed, approved, or endorsed by included advertisers. The Ascent does not cover all offers on the market. Editorial content from The Ascent is separate from The Motley Fool editorial content and is created by a different analyst team.