4 Ways to Make Sure Your Balance Transfer Is a Big Money Saver
Balance transfers can save you a lot, but only if you do them right. Make sure transferring your balance actually saves you money. 
Are you thinking about doing a balance transfer to reduce the interest you're paying on credit card debt? When you transfer a balance, you move high interest debt to a new credit card that's offering a lower rate. Often, that low rate is 0% for a period of time. All of your payments then go to repaying the debt rather than the interest, making payoff cheaper and easier for the time the 0% APR is in effect.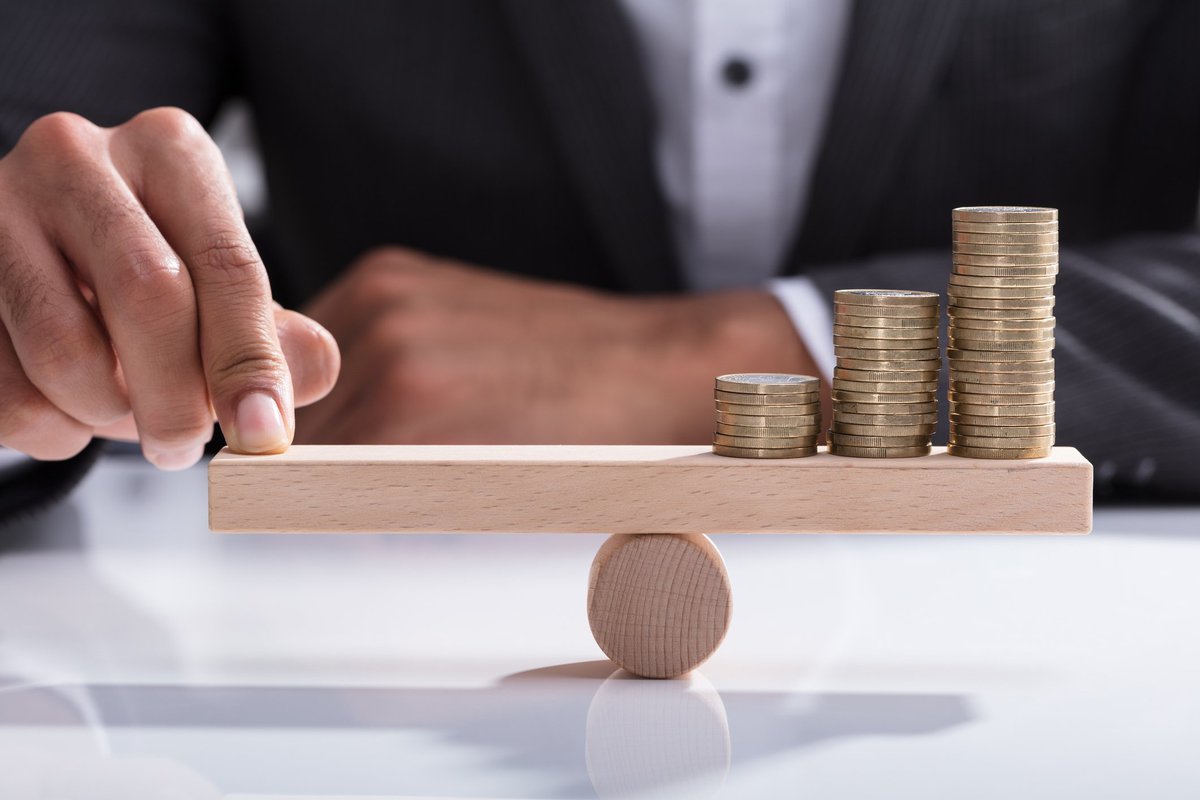 A balance transfer can be a powerful debt repayment tool, but you need to go about it the right way for it to be successful. To make sure your balance transfer actually provides you with savings and improves your financial situation, here are four key tips you must follow. 
1. Pick the right balance transfer credit card
Not all balance transfer cards are created equal. The best balance transfer credit cards have:
A long 0% promotional period. If you choose a card that charges you no interest for many months, this gives you the maximum possible time for your entire payment to go toward reducing the principal and so pay down what you owe.
A low balance transfer fee or no balance transfer fee. Some cards charge you a fee equaling a percentage of the entire transferred balance. If you pay a 3% fee and transfer $1,000, for example, you could owe $30. Others charge no fee at all. It's usually a good idea to look for a card without a fee -- unless the card that happens to charge one offers a 0% promotional rate for a much longer time than competitors. 
No annual fee. Annual credit card fees can sometimes be worth paying, but this is rarely the case on balance transfer cards. That's because these fees are usually justified only by generous rewards or ample cardholder perks, and cards with these features often don't offer 0% promotional rates. 
A sufficient credit limit. You want your card to have enough credit that you're able to transfer the outstanding balances due on all your high interest cards.
Shopping around and comparing several cards is often important to make sure you find the overall best deal that will make debt payoff as affordable as possible.
2. Make a detailed budget before transferring a balance
Transferring a balance makes the most sense if you have the money to make hefty payments on the new card so you can pay off most or all of the transferred amount before the 0% rate expires. Otherwise, you're just moving around debt without making real progress. 
Work out your budget before you transfer a balance to see exactly how much you can afford to put towards debt paydown. If you can afford to make $300 payments each month and you owe $3,000, you'd be able to repay a transferred balance in full before the 0% rate expires as long as the rate lasts for 10 months or longer. 
Knowing this will give you the guidance you need to pick a balance transfer card that works. It could also help you decide between cards, for example, between one that has a 12-month 0% promotional rate but no fee, or a card with a 15-month 0% APR period but a 3% fee. In this particular case, if you could afford to repay your debt in just 10 months, the first card would make a lot more sense. 
3. Automate your payments to be sure your debt will be done before the 0% rate expires
If you've done the math and know that you need to pay $300 a month to pay off your balance before the 0% APR expires, set up automatic payments to your new balance transfer card to make sure you pay the requisite amount each month.
This way the money will be paid out every payday before you can spend the cash. And you can be 100% sure you won't miss a payment and end unable to pay off your card in full before the promotional rate is done.
4. Don't charge up your old cards again
One of the biggest risks of a balance transfer is that it opens the door for you to get into worse debt. If you transfer the balance on existing cards, you free up your line of credit again. Unless you're living on a budget and not spending outside your means, there's a very real chance you'll soon have a new balance growing on your old cards.
If this happens to you, you could end up owing on the balance transfer card and still have a balance on other cards. You want to avoid this at all costs, even if you have to cut up your old credit cards because you can't trust yourself to use them responsibly. 
Don't let a balance transfer hurt your finances
When you do a balance transfer, you should help your financial situation by reducing the cost of debt payback -- not set yourself up to pay even more to creditors. The good news is, by making sure you follow these four tips, you can make sure your balance transfer is a great success. 
Our credit card expert uses the card we reveal below, and it could earn you $1,148 (seriously)
As long as you pay them off each month, credit cards are a no-brainer for savvy Americans. They protect against fraud far better than debit cards, help raise your credit score, and can put hundreds (or thousands!) of dollars in rewards back in your pocket each year.
But with so many cards out there, you need to choose wisely. This top-rated card offers the ability to pay 0% interest on purchases until late 2021, has some of the most generous cash back rewards we've ever seen (up to 5%!), and somehow still sports a $0 annual fee.
That's why our expert – who has reviewed hundreds of cards – signed up for this one personally. Click here to get free access to our expert's top pick.
We're firm believers in the Golden Rule, which is why editorial opinions are ours alone and have not been previously reviewed, approved, or endorsed by included advertisers. The Ascent does not cover all offers on the market. Editorial content from The Ascent is separate from The Motley Fool editorial content and is created by a different analyst team.