5 Costly Travel Mistakes You Didn't Realize You Were Making
by Kailey Hagen | Updated July 21, 2021 - First published on Sept. 21, 2019
Many or all of the products here are from our partners that pay us a commission. It's how we make money. But our editorial integrity ensures our experts' opinions aren't influenced by compensation. Terms may apply to offers listed on this page.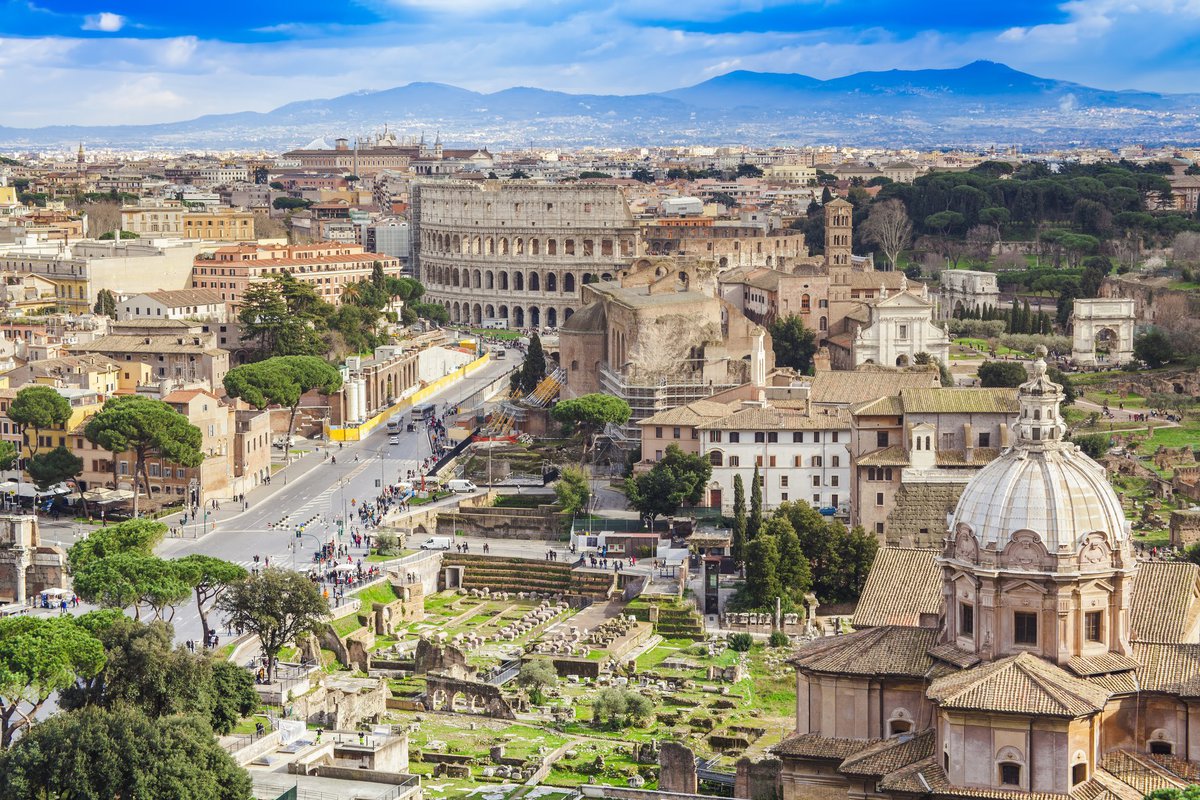 It's all fun and games until you get the final bill.
It's all fun and games until you get the final bill.
Traveling -- whether across the country or abroad -- brings new cultures and new experiences. It's easy to get caught up in all the new sights and sounds and forget about the little things, like the small but costly travel mistakes you might be making. Here are five potential things to watch out for so your exciting adventure doesn't turn into a money pit.
1. Forgetting to tell your bank where you're going
When traveling to a new part of the country or abroad, you should notify your bank and credit card issuers about your plans so they don't freeze your credit or debit cards when you try to use them away from home. This could leave you in a tight spot without money to pay for food, a place to stay, or any entertainment activities, unless you have some cash on you. 
Righting the situation could involve a long distance or international call to your bank to get the situation sorted out, and this could run up your cell phone bill as well. More on that below. 

Plus, if your bank doesn't know you're traveling and someone starts making fraudulent purchases in your name back home, it may not flag them as fraudulent. If you're not in the habit of carefully combing through your credit card bill each month (which you should be), you could end up paying for things you didn't buy and the fraud could continue unchecked.
You're better off contacting your bank beforehand to let it know where you'll be and how long you'll be gone so you don't run into any hiccups when you go to access your own money. It's also a good idea to have some emergency cash on you in case your cards are declined, lost, or stolen while you travel.
2. Using the wrong credit card
When traveling abroad, you should only take credit cards that don't charge any foreign transaction fees. These are fees for making purchases with your card in a foreign currency, and they often cost you 3% of your transaction every time. That's an extra $3 for every $100 you spend. And if you use your card for all of your major expenses on your trip, it could cost you a lot more than a few dollars.
Check your cardholder agreement to see if your credit cards charge a foreign transaction fee. If they do, leave them at home. The best travel rewards credit cards usually do not, so consider adding one of these to your wallet if you travel often. 
3. Traveling without medical insurance
No one expects to have a medical emergency while on vacation, but it does happen from time to time. This isn't as much of an issue if you're traveling within the country, but if your health insurance limits you to a specific network of providers, you could pay more to visit a provider that's outside of that network. When you're abroad, your regular health insurance may not cover any of your medical expenses.
A travel medical insurance policy fills these gaps so if you need to visit a doctor or hospital while you're abroad, you can do so without racking up thousands of dollars in medical bills. It can also cover emergency transport home if needed. If you have a travel credit card, it may already include some travel medical insurance, so check here first.
Like any insurance product, your cost will vary depending on how many people need coverage, where you're going, and how long you're going to be gone. Get quotes from a few different companies before you leave on your trip and compare them based on their coverage and costs.
Make sure you read the fine print, especially if you plan to do any extreme activities on your trip, like bungee jumping, because not all travel medical insurance policies cover these types of extreme sports.
4. Forgetting to change your cell phone plan
Using your cell phone outside of the United States gets expensive quickly unless you have an international plan. Even if you're not calling or texting, just using your data to look up the best restaurants near you, or to get directions, can add up without you even realizing it until you're hit with a very expensive bill.
Get around this by temporarily switching your cell phone plan while you're abroad, or buying a prepaid phone to use overseas that works with that country's cell phone providers. Switch your SIM card to the new phone while you're traveling so you keep all of your contact information. Make a plan for this before you go because it may be more difficult to change your cell phone plan once you're already on vacation.
5. Sticking to tourist traps
Sure, everyone wants to see the Eiffel Tower when they're in Paris and the Coliseum when they're in Rome. And that's OK, but you should know that too many of these touristy activities could drive up the cost of your vacation considerably. These popular destinations are often packed with tourists and the home country knows visitors will pay almost anything to go and see them. If it's a spot you're genuinely interested in seeing, by all means, do it, but if you're just going to say you were there, it's probably not worth it.
Don't be afraid to explore destinations that are a little off the beaten path. You could ask locals about their favorite restaurants or spots to visit, or just go exploring yourself. Sometimes, these experiences can give you a better sense of the local culture rather than just visiting the most popular tourist destinations.
Travel is supposed to be fun, but don't let all of the excitement cause you to make these potentially costly mistakes. Plan your itinerary, but also create a detailed financial plan for your vacation so you don't end up running up a large unexpected bill.
Top credit card wipes out interest until 2023
If you have credit card debt, transferring it to this top balance transfer card secures you a 0% intro APR into 2023! Plus, you'll pay no annual fee. Those are just a few reasons why our experts rate this card as a top pick to help get control of your debt. Read our full review for free and apply in just 2 minutes.
We're firm believers in the Golden Rule, which is why editorial opinions are ours alone and have not been previously reviewed, approved, or endorsed by included advertisers. The Ascent does not cover all offers on the market. Editorial content from The Ascent is separate from The Motley Fool editorial content and is created by a different analyst team.