5 Obstacles That Stop You From Getting a Credit Card Sign-Up Bonus
You don't want to lose a bonus opportunity for a silly mistake.
Credit card sign-up bonuses are a favorite among consumers for the value they provide. It's always a great feeling when you complete a card's bonus requirements and collect hundreds of dollars in cash back or more than 50,000 travel points.
Of course, you'll feel the opposite if you miss out on a huge bonus because of a mistake on your part. And although card issuers aren't necessarily strict about bonuses, they do have rules that can trip up unaware cardholders. To ensure you never miss out on a sign-up bonus, here are the obstacles that could get in your way.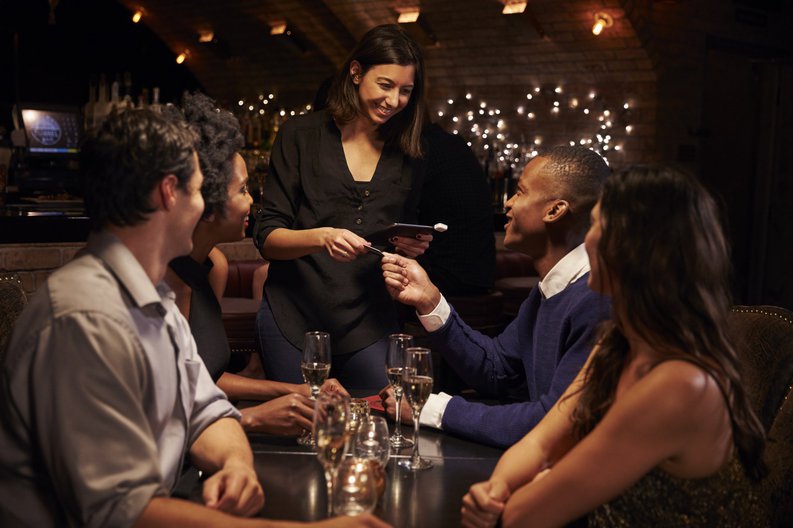 1. Not meeting the spending minimum
The sign-up bonuses for most credit cards include a minimum spending requirement, such as $4,000 in three months or $25,000 in one year. Some cards also have bonuses with multiple tiers, each with its own spending minimum. In that case, a card could offer 40,000 points for spending $5,000 in three months and another 40,000 points for spending $15,000 in the first six months.
Before you get a card, do the math to work out how much you will spend with it each month. You should only apply for a card if you can get its sign-up bonus with your regular spending. This is one reason why consumers often apply for new credit cards when they have big purchases coming up.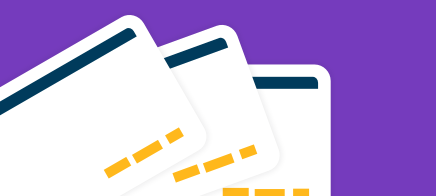 The Ascent's best cash back credit cards
Our expert's scoured hundreds of credit card offers and our top picks deserve the title. From up to 5% cash back, no annual fees, and long 0% intro APR offers, these cards are stacked, to help you rake in the rewards.
See the picks
Once you have a card, note the amount you need to spend and the deadline for the spending minimum. You can check this at any time by calling or messaging the card issuer.
2. Refunded purchases
Getting a refund can be a good thing, but not when it ruins your chances at a sign-up bonus. That's what can happen if a refund pushes your total spending below the bonus minimum. For example, you've spent $2,200 and cleared the bonus requirement of $2,000. However, you then get a refund of $400, meaning your total spending has dropped to $1,800.
Whenever possible, try to exceed the spending minimum by enough that a refund won't ruin your opportunity at a bonus. You can also stick to using the card for purchases that are rarely refunded, such as groceries or utilities.
3. Making ineligible purchases
Here's one that can easily trip you up if you're not aware of your card's rules. Some credit cards have terms and conditions that state that certain types of purchases don't count towards a bonus's spending minimum.
The most common example is any purchase that involves buying a cash equivalent, such as a gift card or a payment to another person with a payment app. Not all credit card companies consider those to be ineligible purchases, but some do.
If you're going to use any purchase that you're not sure of to meet a spending minimum, make sure you review the bonus terms first.
4. Being ineligible because of a previous bonus you've received
If you're planning to apply for a card you've already had before or one in the same rewards program, don't forget to check whether there are rules on getting another bonus. Most card issuers have restrictions on how often you can get bonuses with them.
Compare the top cash back cards to find your fit
Wish you could compare cash back and rewards offers? Now you can with our picks of the best cards for 2020. Find the right offer for you, from market-topping cash back rates, great sign-up bonuses, 0% intro APR, and more.
Compare cards now
There could be a rule that you can't apply for the same card and receive its bonus again for a minimum amount of time, such as 24 or 48 months. Sometimes it's even stricter, and you're prohibited from getting more than one bonus on any cards that are part of the same rewards program.
Card issuers typically note these restrictions in the fine print near the sign-up bonus details.
5. Downgrading the card within 12 months
Another rule with some card issuers is that if you downgrade your card within 12 months of opening it, they can keep your sign-up bonus. To clarify, downgrading is when you change from a credit card with an annual fee to one that either has a smaller fee or no fee at all.
In this situation, the card issuer could decide not to issue your bonus. If you've already received the bonus, it could even remove that bonus from your account in what's known as a claw back.
A sign-up bonus is a terrible thing to waste
It may seem like there are many ways you could lose a sign-up bonus, but it's not that complicated. Start by making sure you're familiar with the bonus rules, which you can find on the credit card's webpage, and its terms. After getting a card, keep track of how close you are to the spending minimum until you've reached it and gotten your bonus.
Don't pay credit card interest until nearly 2022
The Ascent just released a free credit card guide that could help you pay off credit card debt once and for all. Inside, you'll uncover a simple debt-cutting strategy that could save you $1,863 in interest charges paying off $10,000 of debt. Best yet, you can get started in just three minutes!