6 Reasons a Credit Card Company Would Close Your Card
Your credit card company can cut ties at any time. But why would it?
Unlike loans, apartment leases, and many other contracts, credit card agreements aren't that difficult to break. You can decide to cancel a credit card at any time and for any reason, and the credit card company has that same right.
As a whole, it's much more common for consumers to cancel cards. Credit card companies generally focus on adding and keeping cardholders, not getting rid of them. There are, however, several reasons why a credit card company could decide to close your card.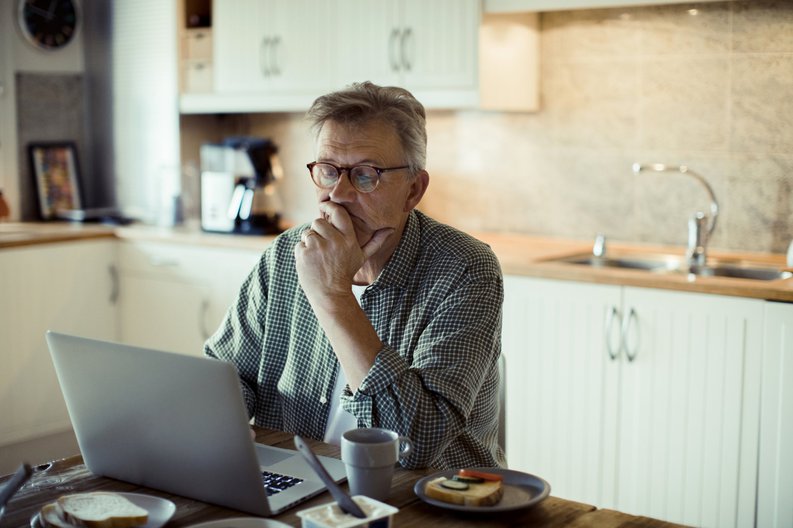 1. Inactivity
If you never use your card, the credit card company may eventually close it. There's no set timeframe for when this happens, as every card issuer is different. I've had cards that were closed for inactivity after a year, but I also have cards I haven't used in over five years that are still open.
To avoid this, just make sure you use any credit cards that you want to keep every three to six months. Another option is to set a card as the payment method for a small recurring bill so that it has at least one transaction every month. If you're worried about forgetting to log in and pay off the credit card, you can set up automatic payments.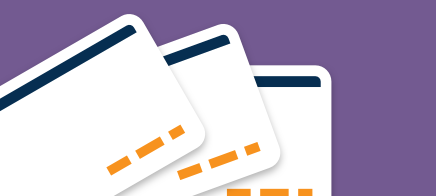 The Ascent's best cash back credit cards
The Ascent's top cash-back credit cards are stacked with valuable perks, including up to 5% cash back, no annual fees, and long 0% Intro APR offers to help you avoid credit card interest.
See the picks
2. Missed payments
Although credit card companies will give you some leeway if you don't make your payment on time, this patience only lasts so long.
When your minimum payment is 90 days or more past due, you're in the danger zone where your card could be canceled. Your card may stay open for longer, but 180 days past due is the cutoff point where just about any credit card company will cancel the card.
Your card could also be canceled if you habitually miss payments, even if you're never 90 days late. Not only does this put you at risk of having your card canceled, but it also costs you money in late fees and can damage your credit score. 
3. Bankruptcy
Most credit card companies have a policy of automatically canceling cards if the cardholder files for bankruptcy.
This policy applies even if the card had no balance and wasn't a part of the bankruptcy filing. From the card issuer's perspective, a bankruptcy filing makes you a greater risk as a cardholder.
If you need to file for bankruptcy, assume that all your credit cards will be canceled, because that's the most likely scenario.
4. Misuse of the card's rewards program
Card issuers have been cracking down on consumers suspected of gaming their rewards programs. If a credit card company believes you're using underhanded methods to earn more rewards, it could cancel any cards you have with it.
Find the right credit card for your needs
Our handy comparison tool makes makes finding the right credit card simple. Find the right offer for your needs, whether it's cash back, travel, 0% intro APR, low interest, bad credit, and more.
Compare cards now
What could be considered a misuse of a rewards program? Here are some examples that could potentially lead to trouble:
High spending on gift cards or other cash equivalents, particularly at stores where your card earns bonus rewards
High spending relative to the income entered on your credit card application, such as spending $10,000 per month with a reported annual income of $50,000
Opening the same card multiple times to earn multiple sign-up bonuses
There's nothing wrong with normal strategies to earn more rewards, such as carrying multiple cards with different bonus categories or making purchases through your credit card's online shopping portal. It's the people who obviously bend or break the rules that risk getting shut down.
5. A decrease in your credit score
If your credit score drops by a significant amount, credit card companies could reevaluate keeping you as a client. Your credit score is one way creditors determine the risk of lending you money. A drop in your credit score means you represent a greater risk than before.
You don't need to worry if your credit score dips by a small amount. But if it decreases by 50 points or more, that could be a problem.
6. The card isn't being offered anymore
A card issuer could decide to stop offering a credit card that you have. In most cases, card issuers will close applications but let previous cardholders keep using the card.
However, there is also the possibility that a credit card company will close applications and cancel the card entirely. When that happens, card issuers usually give clients the option to transition to a similar card.
Avoiding a closed credit card
Credit card companies may have a number of reasons to cancel cards, but it's still a rare occurrence that is easy enough to avoid. If you build and maintain a good credit score, make your payments on time, and don't do anything shady to earn extra rewards, then credit card companies will want to keep you as a client.
Don't pay credit card interest until nearly 2022
The Ascent just released a free credit card guide that could help you pay off credit card debt once and for all. Inside, you'll uncover a simple debt-cutting strategy that could save you $1,863 in interest charges paying off $10,000 of debt. Best yet, you can get started in just three minutes!
Find the right card for you