6 Steps to Take Before Canceling a Credit Card
by Lyle Daly | Updated July 21, 2021 - First published on May 29, 2021
Many or all of the products here are from our partners that pay us a commission. It's how we make money. But our editorial integrity ensures our experts' opinions aren't influenced by compensation. Terms may apply to offers listed on this page.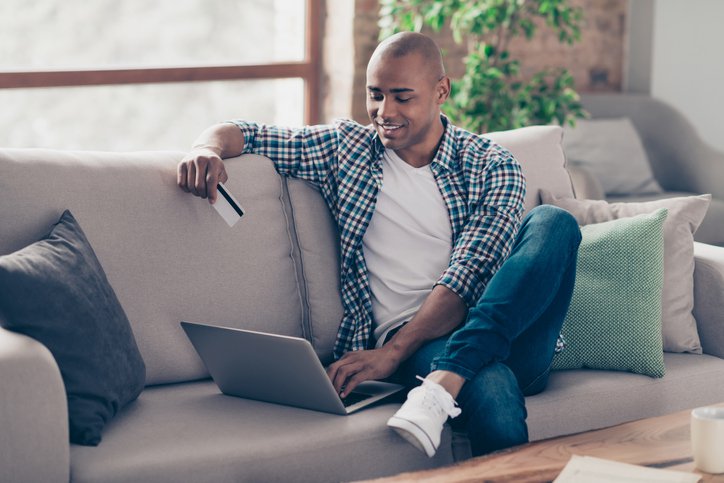 Closing a credit card doesn't take long, but there are a few important things to do first.
Sometimes you decide to call it quits with one of your credit cards. Maybe it has an annual fee that you don't want to pay anymore, or you've found another card that offers more value.
Whatever the reason, you can cancel a credit card at any time. All you need to do is call the card issuer at the number on the back of your card. There are some possible negatives of closing a credit card, though, including lowering your credit score and missing out on benefits. To avoid those types of problems, here are some steps to follow before you say goodbye to your card.
1. See if you can get a retention offer
A retention offer is a credit card company's way of convincing you to keep your card open. If you call and say you're thinking of canceling your card, you may be offered an extra perk of some kind. Common examples include:
Annual fee waivers
Spending credits
Bonus rewards
The exact offer will depend on the card issuer. There's no guarantee you'll get a retention offer, but it's good to call and find out. These offers can be a nice incentive to hang on to your card. If you don't get one, don't cancel right away -- the remaining steps listed here may still be useful.
2. Consider how it will affect your credit score
When you close a credit card, it can affect your credit score in a couple of ways.
Age of accounts: One factor that determines your credit score is the age of your credit accounts. That includes the age of your oldest account and the average age of all your accounts. If you close a card you've had for a long time, it could reduce your account age and lower your credit score.
Credit utilization ratio: Another part of your credit score is your credit utilization ratio. This is the amount of your credit card balances divided by your total credit limits. Closing a credit card means you'll lose that credit line, lowering your total limit. If you have balances on any other credit cards, this could increase your credit utilization.
If possible, avoid canceling your oldest credit cards. By keeping them open, they'll keep adding to your average account age. And if you have balances on any of your cards, do the math on what your credit utilization will be after canceling one. A credit utilization ratio below 30% is recommended to avoid dinging your credit score.
3. Find out if you could downgrade the credit card
Avoiding an annual fee is a common reason to close a credit card. But there's often an alternative: Instead of canceling, you might be able to downgrade your credit card. This is when you swap it for another, less expensive card. Downgrade options may include cards with cheaper annual fees or no-annual-fee cards.
A downgrade is also referred to as a product change. Credit card companies generally allow product changes to other cards in the same product line. For example, if you have a Delta Air Lines credit card, you may be able to change to a different Delta Air Lines card.
The nice thing about downgrading a credit card is that it keeps the account open and doesn't hurt your credit. Speak to your card issuer if you want to downgrade your card or see what your downgrade options are.
4. Use up any benefits before you cancel
Get as much value as you can out of your credit card before canceling it. Take a look at the benefits to see if there are any you haven't used. It's also good to check for any recurring features you could get again.
Let's say you have a card with a $100 annual travel credit. It makes sense to use that before you cancel. If that credit will be available again in a month, and your annual fee isn't due for two months, then you could wait and use the credit first.
That's just one example. Sign-up bonuses are another important one. If your card has an introductory bonus offer, make sure you collect and use it.
5. Redeem any unused rewards
Unused rewards typically expire once the card is closed. To avoid losing valuable cash back or points, double check your rewards balance and redeem any you have left. This can be trickier with travel credit cards than cash back cards, since you may not be able to book a trip right away. There are normally still options available. Depending on your card, you may be able to transfer your rewards, put them toward a future vacation, or redeem them as cash.
Some rewards credit cards have redemption minimums, such as $25 or 1,000 points. If this is the case, just try to use as many of your rewards as possible.
6. Update your payment method for recurring payments
If the credit card you're closing is your payment method for any recurring bills, update that to a new card. Otherwise, missed payments could cause an interruption in service or trigger late fees.
Sometimes it's hard to remember every automatic payment. Review your last few credit card statements if you're not sure. Don't forget about recurring bills that aren't charged on a monthly basis. If there are any that you pay every six or 12 months, such as insurance premiums, it's important to update those, too.
Canceling a credit card is a big decision. The steps above will help ensure it's a decision you're happy with so you can avoid any regrets.
Top credit card wipes out interest until 2023
If you have credit card debt, transferring it to this top balance transfer card secures you a 0% intro APR into 2023! Plus, you'll pay no annual fee. Those are just a few reasons why our experts rate this card as a top pick to help get control of your debt. Read our full review for free and apply in just 2 minutes.
We're firm believers in the Golden Rule, which is why editorial opinions are ours alone and have not been previously reviewed, approved, or endorsed by included advertisers. The Ascent does not cover all offers on the market. Editorial content from The Ascent is separate from The Motley Fool editorial content and is created by a different analyst team.