75% of Americans Think They'll Escape the Holidays Debt-Free. Will You?
If you make an effort to avoid debt this holiday season, you'll be thankful for it in the new year.
Though the holidays may be a magical time of the year, they can also be expensive. From travel to gift-giving to decorations, it's easy to see why so many people wind up overspending during the latter part of the year and wrecking their finances as a result. 
But new data from YouGov, an international polling and market research company, reveals some encouraging news about the holidays: A good 75% of Americans do not anticipate racking up any holiday debt this year. If you'd like to join their ranks, here's what you can do.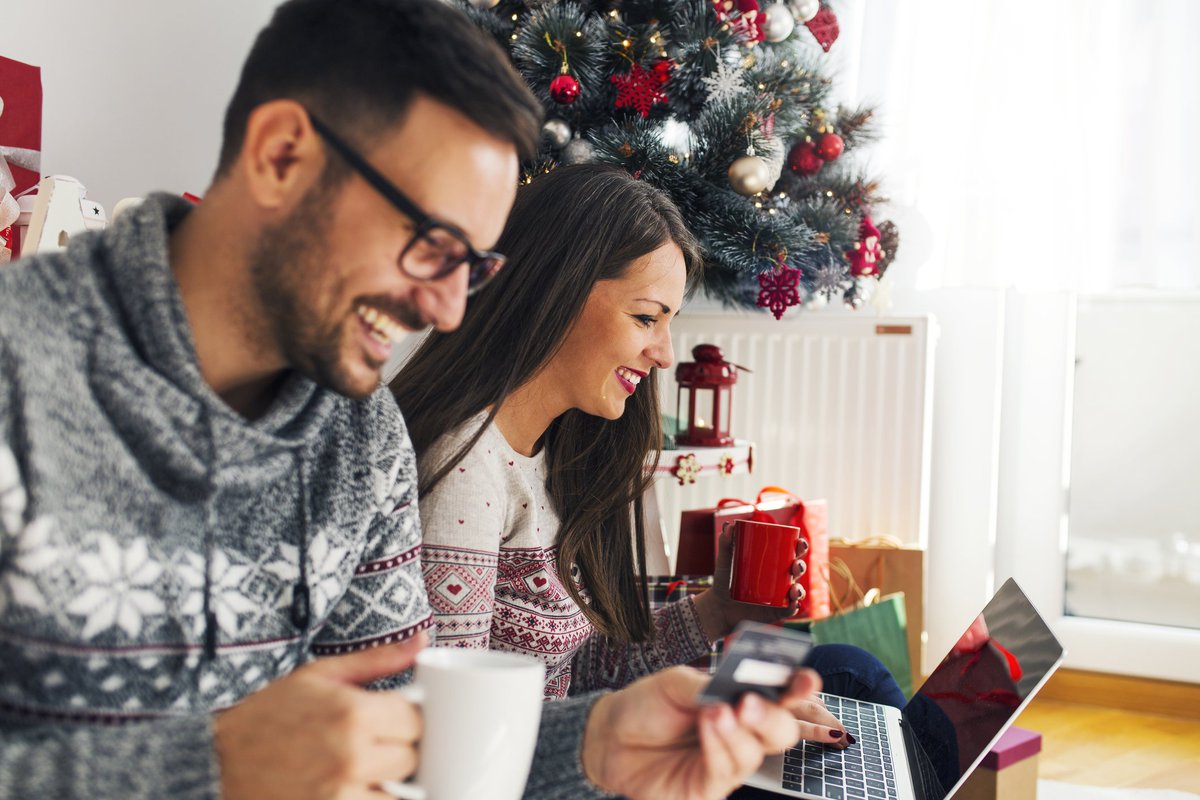 1. Cut back on other spending
Slashing expenses like entertainment, restaurant meals, and rideshares may not be a desirable thing to do on a long-term basis. But if you're willing to cut back for about a month, you could free up a nice amount of cash that'll go a long way toward helping you cover your holiday expenses. 
Imagine you typically spend $80 a week on the aforementioned luxuries. Cutting that total in half during December alone will give you an extra $160 to work with, so it's worth making that temporary sacrifice. 
2. Boost your available cash by working a second job
The holidays are a busy time, and squeezing in side work isn't easy. But if you're willing to make the effort, you could eke out some serious cash that helps you cover your upcoming expenses. Local businesses tend to need extra assistance during the holiday season, so see if any in your neighborhood want additional hands on deck. Picking up a few evening shifts a week, or a couple of weekend shifts in December, could leave you a few hundred dollars richer, thereby lowering your chances of landing in debt.
Another option? Look into work you can do more independently so it doesn't interfere with your schedule as much. If you can sign up to blog for money, review products, or design websites, that's all work you can do from home, and generally, at your own pace. 
3. Stick to a budget
Many people approach the holidays by spending what they feel they want or need to spend, and then seeing what their total looks like. A better bet? Figure out what you can actually afford to spend, and then work backwards from there. 
If you have $400 available from your incoming paychecks, and you can withdraw another $400 from a savings account, your total spending can't exceed $800 -- there's no negotiating (unless you're willing to cut back on expenses or work a side job, as suggested above). But once you have a number to work with, you can set up a holiday budget that prioritizes the right spending categories so your limited funds are used wisely. 
If you spend your way into debt this holiday season, there's a good chance you'll regret it after the fact -- especially if it's credit card debt. And you'll definitely end up throwing away money in the form of interest payments. Rather than start the new year off on a sour financial note, make every effort to escape the holidays debt-free. You'll be thankful you did.
Our credit card expert uses the card we reveal below, and it could earn you $1,148 (seriously)
As long as you pay them off each month, credit cards are a no-brainer for savvy Americans. They protect against fraud far better than debit cards, help raise your credit score, and can put hundreds (or thousands!) of dollars in rewards back in your pocket each year.
But with so many cards out there, you need to choose wisely. This top-rated card offers the ability to pay 0% interest on purchases until late 2021, has some of the most generous cash back rewards we've ever seen (up to 5%!), and somehow still sports a $0 annual fee.
That's why our expert – who has reviewed hundreds of cards – signed up for this one personally. Click here to get free access to our expert's top pick.
We're firm believers in the Golden Rule, which is why editorial opinions are ours alone and have not been previously reviewed, approved, or endorsed by included advertisers. The Ascent does not cover all offers on the market. Editorial content from The Ascent is separate from The Motley Fool editorial content and is created by a different analyst team.