Before Your Trip, Check If Your Credit Card Has These Key Features

Credit cards can make travel easier and more affordable -- but not every card has the same travel perks. Find out what yours offers. 
Credit cards come with many great perks for cardholders -- especially when it comes to travel. The features and cardmember benefits that your card offers could make your trip more affordable or provide you with some little luxuries along the way. But not every credit card is created equal. 
To find out what your card can offer, be sure to check your cardholder agreement before you head out on your trip. In particular, there are a few key features you'll want to look for.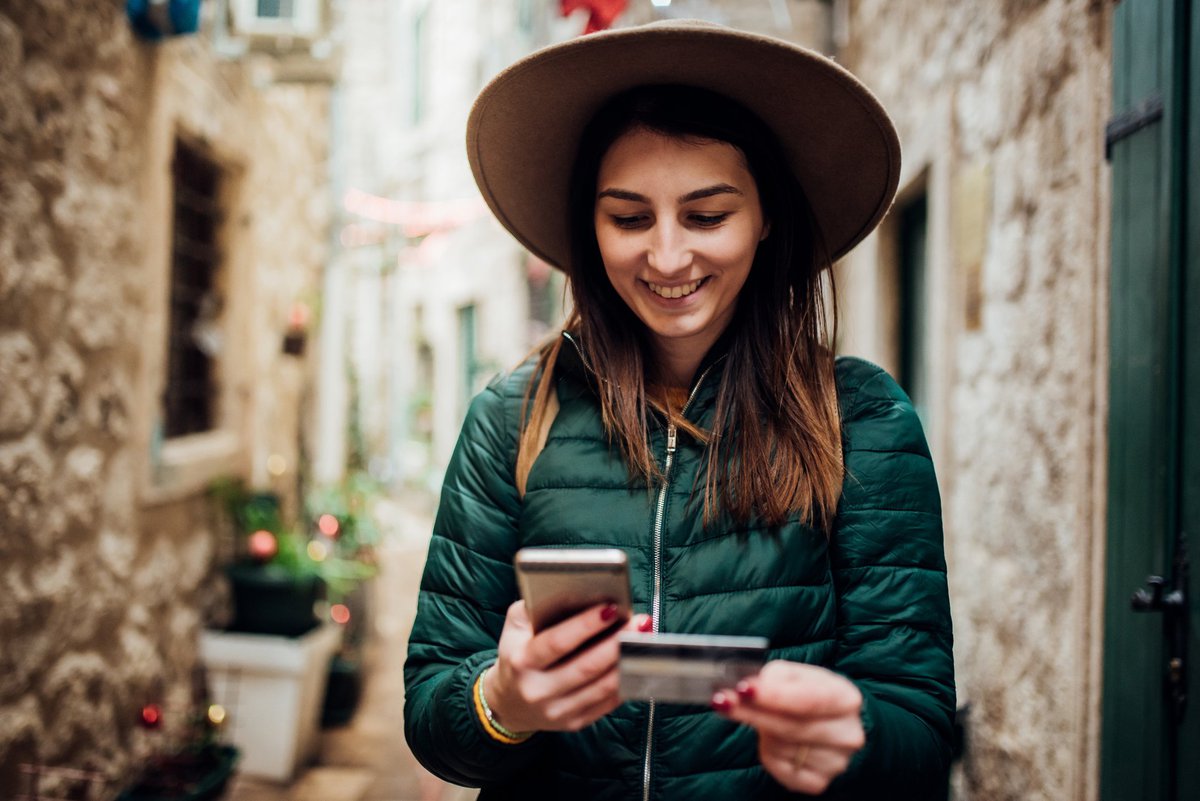 1. No foreign transaction fees
If you're heading outside of the United States, it's really important that you check whether your card charges foreign transaction fees. These fees could make every purchase as much as 3% to 4% more expensive. 
There are many cards that offer no foreign transaction fees, though, so you can use your card abroad without worrying that you'll have to pay extra when you spend non-U.S. currency. If any of your cards allow you to avoid these fees, that's the one that should be in your wallet while you're away.
2. Insurance to cover you on your journey
It's also very common for credit cards to offer insurance against various calamities that you could experience while away. Some of these types of insurance can include:
Trip protection or cancellation insurance: Trip protection or cancellation insurance can provide you with reimbursement if you can't go on your trip or if some part of your trip is cancelled, such as your hotel stay or tour reservations.
Lost or delayed luggage insurance: If your luggage doesn't arrive at your destination or it is delayed, lost or delayed baggage insurance can come to the rescue. Delayed baggage insurance typically provides you with money to buy the essentials if your luggage doesn't show up on time, while lost luggage insurance can reimburse you if your bags never show up at all. 
Rental car insurance: When you rent a car, the car rental company usually tries to sell you insurance to protect against loss. But your credit card may also provide this protection. Cards typically offer collision insurance in case you crash the vehicle, as well as other types of protection such as against theft of the rental car. 

You should not only check to see if your card company offers these benefits, but should also read the fine print to find out the terms so you understand the extent of the coverage available. 
3. Bonus points for booking travel 
Many credit cards provide you with the chance to earn cash back, miles, or points for various types of spending. With some of these cards, you can get bonus points if you book for travel, such as double points for hotel or flight bookings.
If you have a card that offers the chance to earn extra rewards for booking your trip with them, always take advantage of this opportunity. And check to see what, if anything, you need to do to get the bonus. You may be required to book through the card company's portal or directly with the airline or hotel to get the added rewards. 
Some cards also offer bonuses if you redeem points or cash back for travel with them, so you could score part of your trip for free and get the most bang for your buck if you make use of  this. 
4. Airline lounge access
With a few of the great travel credit cards out there, you get access to special lounges at the airport where you can relax while you wait for your flight. These lounges often offer cozy seating, Wi-Fi, free food, and even other perks such as private beds or showers.
If your card offers lounge access, be absolutely sure that you take advantage as it will make waiting at the airport a much more pleasant experience for you. 
Take advantage of all the features that your credit card offers you 
Travel can be a lot of fun -- but it can also be expensive and complications can occur. If your credit card can make your trip more pleasant and protect you if there are problems, it's absolutely worth taking advantage of these features. So be sure to check if your card offers them. If it doesn't, then before you go away, you may want to check out our picks for the best travel credit cards to find one that actually offers some of these great benefits. 
Our credit card expert uses the card we reveal below, and it could earn you $1,148 (seriously)
As long as you pay them off each month, credit cards are a no-brainer for savvy Americans. They protect against fraud far better than debit cards, help raise your credit score, and can put hundreds (or thousands!) of dollars in rewards back in your pocket each year.
But with so many cards out there, you need to choose wisely. This top-rated card offers the ability to pay 0% interest on purchases until late 2021, has some of the most generous cash back rewards we've ever seen (up to 5%!), and somehow still sports a $0 annual fee.
That's why our expert – who has reviewed hundreds of cards – signed up for this one personally. Click here to get free access to our expert's top pick.
We're firm believers in the Golden Rule, which is why editorial opinions are ours alone and have not been previously reviewed, approved, or endorsed by included advertisers. The Ascent does not cover all offers on the market. Editorial content from The Ascent is separate from The Motley Fool editorial content and is created by a different analyst team.