New Credit Card Applications Plummet Amid Pandemic
The novel coronavirus pandemic is raging through the economy, causing mass disruption to Americans' daily lives. Its latest victim: new credit card applications.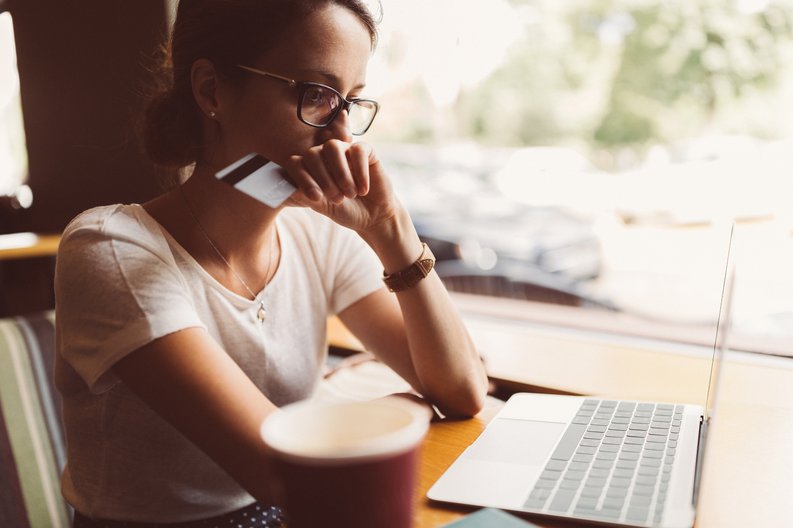 New Consumer Financial Protection Bureau data shows that new credit card applications plummeted by 40% throughout March as the effects of the pandemic became more widespread. 
Economists at the bureau measured how many people applied for new cards based on the number of new inquiries on credit reports throughout the month. The number of applications can vary naturally over time; to remove this factor, the economists also took into account how credit card inquiries fluctuated naturally in previous years. 
What they found was staggering: compared to the first week in March when the virus was just beginning to take off in the U.S., numbers of new credit card applications dropped week by week. When the second week of March rolled around, applications were down by 7%. The third week showed a decline of 24%. By the last week in March, total credit card applications had dropped by 40%. 
Superprime consumers driving the drop
One of the most striking things in the report Is that the drop in new credit card applications wasn't consistent across all groups. In particular, the big difference in the drop correlated to consumers' credit scores.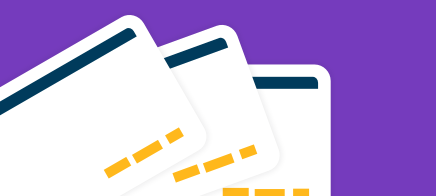 The Ascent's best cash back credit cards
Our expert's scoured hundreds of credit card offers and our top picks deserve the title. From up to 5% cash back, no annual fees, and long 0% intro APR offers, these cards are stacked, to help you rake in the rewards.
See the picks
By the end of March, applications for new credit cards from most consumers had dropped by 30% to 40%. But one group in particular -- those with superprime credit scores (i.e., 780 or greater) -- showed the biggest decline of all, with new applications down a full 60%. 
Some states affected more than others
The decline in new credit card applications wasn't the same across the country, either. In particular, Kentucky, Iowa, West Virginia, and Wisconsin have seen the biggest declines. It's important to note that several states, including Delaware, Maine, Montana, New Hampshire, North Dakota, South Dakota, and Wyoming didn't have enough data to include in the study, so the exact results could be different from those reported here.
You might think that states that have been hit harder economically and those across the healthcare sector might be the most affected, but by and large, that hasn't been the case -- at least for people applying for new credit cards. There was no relationship between the decline in credit card applications and the number of people in each state who tested positive for the coronavirus. States that were harder hit, like New York, didn't see a bigger decline in new credit applications. 
There was a slight correlation between the decline in new credit applications and the number of people in each state applying for unemployment insurance, however. This was a weaker effect, with states having the highest rates of unemployment insurance claims showing only about a 5% dip in new applications compared to lesser-hit states. 
It's not clear exactly what is causing these declines
It's easy to look at these numbers and say, "Well, of course new credit card applications are down when public health and the economy are spiraling downwards." In reality, it's not quite so cut-and-dried.
If those two factors were the sole drivers of the decline in new applications, we'd probably see a larger correlation between these phenomena. That wasn't the case, however, with either factor. The data show that the picture is more complicated. In particular, the study's authors noted that the decline could be due to nuances on the supply side or the demand side of the equation, prompted by subtler factors we'll explore.
Credit card supply and demand may be changing 
As far as the supply of credit goes, it could be that credit card companies are tightening their purses and approving fewer people for credit. We can't tell that from this data, because the report only measures inquiries -- not whether someone was approved.
Compare the top cash back cards to find your fit
Wish you could compare cash back and rewards offers? Now you can with our picks of the best cards for 2020. Find the right offer for you, from market-topping cash back rates, great sign-up bonuses, 0% intro APR, and more.
Compare cards now
The demand side is more interesting. It could be that people think they stand less of a chance of being approved now -- because they've suffered financially, or because they think lenders are getting stricter -- so they might hold back on applying. People could also just be less interested in applying for credit cards in general right now. 
This may be one of the most likely explanations, because as we've seen, it's higher-credit-score consumers who seem to be refraining from applying for new credit cards the most. People with higher credit scores are generally more financially well-off, and may not be relying on credit cards to get by as much as consumers with lower credit scores. 
In addition, benefit-laden travel rewards credit cards make up a good chunk of these credit cards. With no travel for the foreseeable future, it doesn't make as much sense to apply for travel credit cards. 
Many premium travel rewards credit cards are changing up their earnings structures in a bid to entice more fresh applicants. For example, Chase recently announced that it will be offering 5X points on up to $1,500 in grocery purchases per month until June 30. 
It's possible we might see more carrot-on-stick approaches like this by credit card companies as they try to retain customers and attract new ones, especially if new applications continue trending downward. As with everything else related to the pandemic, only time will tell.
Don't pay credit card interest until nearly 2022
The Ascent just released a free credit card guide that could help you pay off credit card debt once and for all. Inside, you'll uncover a simple debt-cutting strategy that could save you $1,863 in interest charges paying off $10,000 of debt. Best yet, you can get started in just three minutes!