Does My Discover Credit Card Have Travel Insurance?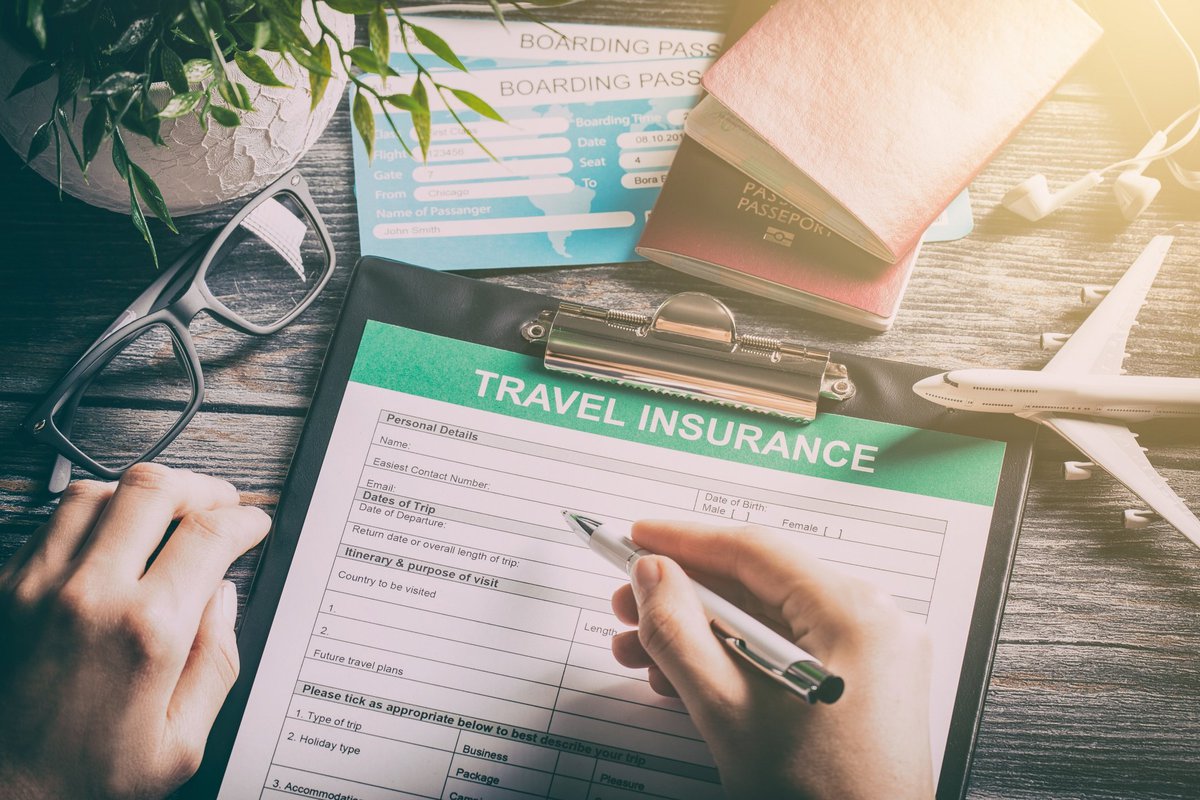 Are you planning to bring your Discover credit card(s) with you on your next road trip?

If the answer's "yes," you should beware -- the travel-related benefits they once carried were eliminated in early 2018, along with other perks. This stripping of benefits left all Discover credit cards without any form of travel insurance.
Why Discover cut travel insurance
According to Discover, it made the cull due to "prolonged low usage." For an issuer, card benefits can be expensive to administer, which was apparently the dynamic with this company.
The Discover travel insurance benefits getting the axe were the following:
Flight accident insurance -- The issuer had previously covered its cardholders for up to $50,000 in reimbursement within one year of an accident resulting in the cardholder's death. The demise of a covered dependent also fell under this coverage.
Auto rental insurance -- In the old days, Discover offered secondary auto rental insurance coverage damage or theft costs up to $25,000.
Discover cuts other perks
In addition to travel benefits, Discover jettisoned several other card extras. These were broadly in line with cuts from other issuers, who have also been trimming certain benefits of late. Discover's non-travel insurance drops were:

Purchase protection -- Purchases of up to $500 made on a Discover card were covered against theft or damage within 90 days of when the purchase was made.

Return protection -- A similar benefit to the above, this insurance reimbursed the cardholder up to $500 if the merchant failed to accept a returned item within that same 90 days of original purchase.
Extended warranty -- This granted an extra year of coverage on top the manufacturer's warranty, for eligible goods carrying native warranties of three years or less.
Will Discover reinstate travel insurance?
At the moment, there is no indication that Discover will bring back its travel-related benefits -- or, for that matter, the other card extras it has cut.
When eliminating those benefits, the issuer did take pains to point out that it had recently introduced a new perk, the Social Security Number Alert. This protection alerts customers when and if their Social Security number is listed on any one of a growing number of websites using them for apparently nefarious purposes.
We should also keep in mind that the top Discover card benefits and features have been kept in place. These include:
Double Rewards -- ALL Discover cards offer this powerful one-time feature unique to the issuer; Discover matches, dollar-for-dollar, all your rewards earnings after the first year of card ownership.
FICO® Score for free -- No Discover cardholder is ever in the dark about his or her credit score. Discover monitors this all-important figure and updates it on a regular basis.

No annual fee -- In a world where it's not unusual to spend hundreds of dollars on an annual fee for a decent credit card, Discover distinguishes itself by not charging an annual fee for any of its plastic.
Compensating for Discover's lack of travel insurance
Those planning to fund all or part of their trip shouldn't only do so with a Discover card (in fact, they shouldn't rely on a single card of any brand for this, but that's a discussion for another time). The combination of Discover's lack of travel insurances and its lower level of acceptance at merchants means it's not the best travel card for international travel.

Still, you'll want the option of collecting those cash-back dollars, all the better to claim a higher cash-back match from the issuer at the end of that crucial first year of ownership. Your Discover card can stay in your wallet during a trip, but don't use it to buy your means of transport. Instead, whip it out for purchases where the brand is accepted.

Instead, utilize another card in your portfolio to buy your plane/train/cruise ticket, namely a Visa or Mastercard or American Express that does carry travel insurance. This will put the voyage under the protection of that card's coverage. And bring that card along with you too, in case a covered mishap occurs and you need to make a claim.

That way you'll still be able to take advantage of your Discover card's benefits, while availing yourself of the travel insurance that's often part of the feature sets of the rival card brands.
Our credit card expert uses the card we reveal below, and it could earn you $1,148 (seriously)
As long as you pay them off each month, credit cards are a no-brainer for savvy Americans. They protect against fraud far better than debit cards, help raise your credit score, and can put hundreds (or thousands!) of dollars in rewards back in your pocket each year.
But with so many cards out there, you need to choose wisely. This top-rated card offers the ability to pay 0% interest on purchases until late 2021, has some of the most generous cash back rewards we've ever seen (up to 5%!), and somehow still sports a $0 annual fee.
That's why our expert – who has reviewed hundreds of cards – signed up for this one personally. Click here to get free access to our expert's top pick.
We're firm believers in the Golden Rule, which is why editorial opinions are ours alone and have not been previously reviewed, approved, or endorsed by included advertisers. The Ascent does not cover all offers on the market. Editorial content from The Ascent is separate from The Motley Fool editorial content and is created by a different analyst team.