Don't Make These 7 Money Mistakes While Traveling Abroad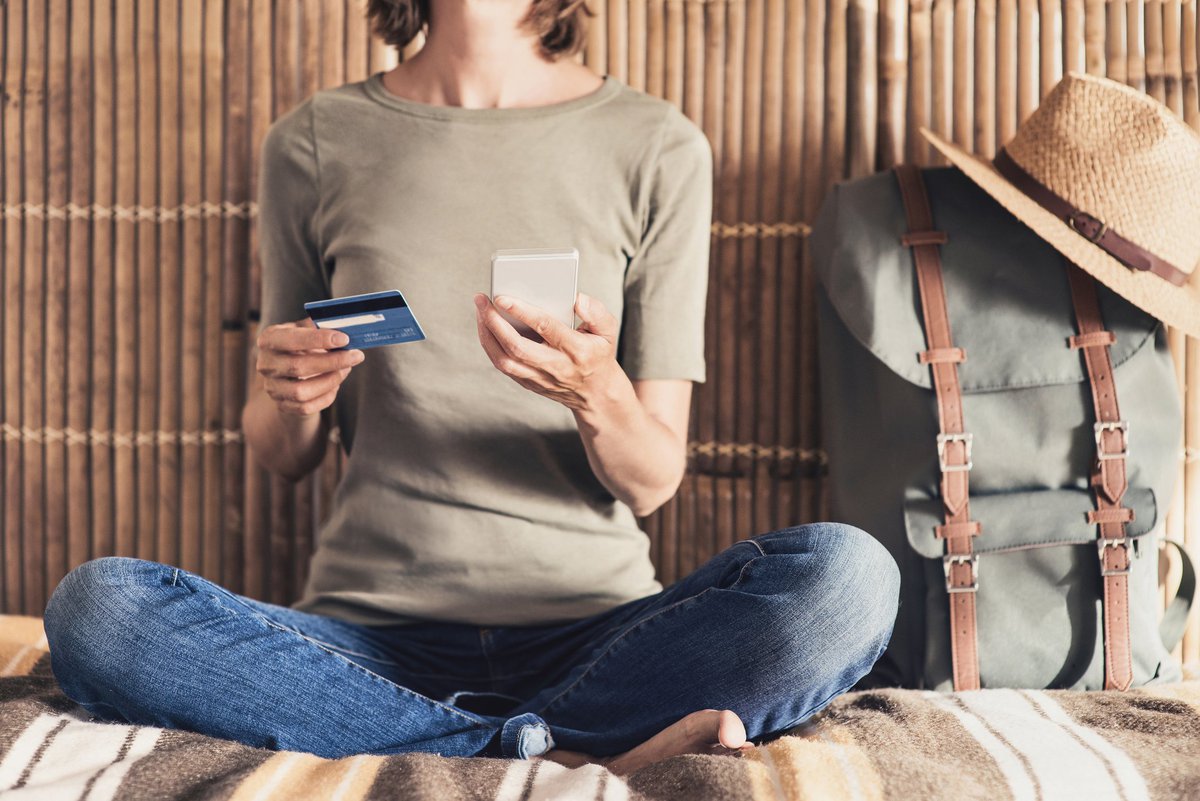 Summer is here and you may be gearing up for that summer vacation you've been dreaming about through the long winter months. But you need more than just an itinerary and a suitcase. You also need a financial plan to keep you from making a costly mistake. Here are seven of the most common money mistakes people make when traveling abroad.
1. Using a credit card that charges foreign transaction fees
Some credit cards charge foreign transaction fees every time you use your card to make a purchase in another country. The typical foreign transaction fee is 3% of each purchase. So you're giving away an extra $3 for every $100 you spend.
You need a card built for jetsetters that doesn't penalize you for taking your card abroad. Check the cardholder agreements for your existing credit cards to see if they charge foreign transaction fees. If they do, leave them at home. Apply for a new card with no foreign transaction fee before you go if you don't have an existing card you can take with you.
2. Failing to tell your bank about your travel plans
Identity theft is a rampant issue, so banks are hesitant to allow purchases in a foreign country unless they know you're traveling there. If you fail to inform them of your plans, chances are good that the first time you swipe your card abroad, it's going to be denied. Not only is it embarrassing, but you'll have to make an international call to your bank back home to sort it out before you can spend a dime.
3. Forgetting about your bills back home
It's easy to get caught up in the sights and sounds of another country, but don't get so caught up that you forget about what's going on at home. If you'll be traveling for weeks, make sure you tend to your bills before you go so you don't get hit with late payment fees.
Consider automating your bill payments so you don't have to think about them. If you have a laptop and an internet connection abroad, you may be tempted to pay your bills online. But you shouldn't do this on public Wi-Fi. A hacker may be able to steal your personal or financial information.
4. Exchanging currency at the first airport kiosk you see
Currency exchange businesses set up shop in airports because they know it's a good way to get themselves in front of a lot of tourists who probably haven't researched the best exchange rate and don't realize they're getting a bad deal.
If you are planning on carrying some cash with you abroad, make sure you research the exchange rates before you go so you know what to expect. Then, head for an ATM. You'll usually get better exchange rates here, though your bank may charge you an ATM fee and possibly an additional fee for using your debit card abroad. Check out these fees beforehand too and minimize the number of times you need to exchange.
5. Overtipping
You're probably in the habit of leaving a 10% to 15% tip every time you go to a restaurant in America, but you don't have to do this in most other countries. Many countries pay their servers and drivers a higher wage so customers can tip less. Some restaurants may already add the service charge onto your bill so you don't have to tip anything at all. Look your bill over carefully to see if the restaurant has added a gratuity before you pay so you don't accidentally spend more than you needed to.
6. Keeping your money in an easily accessible place
Pickpockets can slip your wallet out of your pocket or purse without you being any the wiser. You won't even realize it until you reach your next destination and find you have no way to pay for anything. Keep a close eye on your valuables at all times and, when possible, don't keep all of your money together. If there are multiple adults in your party, spread the funds out between everyone so if one person gets pickpocketed, you don't lose everything.
7. Not switching your cell phone plan
Using your cell phone abroad can lead to huge overage charges. Before you go, look into your cell phone provider's international plans and see if you can switch for a month so you can use your phone abroad without being penalized. If that's not an option, consider turning your phone off while you're abroad or purchasing a prepaid phone when you arrive at your destination.
Travel is expensive enough without throwing money away on costly fees and mistakes. Before you hop on that flight, look over this list one more time to make sure you know what to do -- and what to avoid -- while you're abroad.
Our credit card expert uses the card we reveal below, and it could earn you $1,148 (seriously)
As long as you pay them off each month, credit cards are a no-brainer for savvy Americans. They protect against fraud far better than debit cards, help raise your credit score, and can put hundreds (or thousands!) of dollars in rewards back in your pocket each year.
But with so many cards out there, you need to choose wisely. This top-rated card offers the ability to pay 0% interest on purchases until late 2021, has some of the most generous cash back rewards we've ever seen (up to 5%!), and somehow still sports a $0 annual fee.
That's why our expert – who has reviewed hundreds of cards – signed up for this one personally. Click here to get free access to our expert's top pick.
We're firm believers in the Golden Rule, which is why editorial opinions are ours alone and have not been previously reviewed, approved, or endorsed by included advertisers. The Ascent does not cover all offers on the market. Editorial content from The Ascent is separate from The Motley Fool editorial content and is created by a different analyst team.