Here's What Happened When I Lost My Credit Card Abroad
Lost your credit card while abroad? Here's a firsthand look at what you can do.
It's always nerve-wracking when you discover that your credit card is missing. You search in every nook and cranny wondering what happened to it. You check your account to make sure no one is using it. And eventually, you resign yourself to the fact that your card is gone.
This is inconvenient enough to begin with, but it's even more frustrating when you're abroad. Getting a replacement card internationally can be tough. If that's not an option, you'll need to find another payment method for the rest of your trip.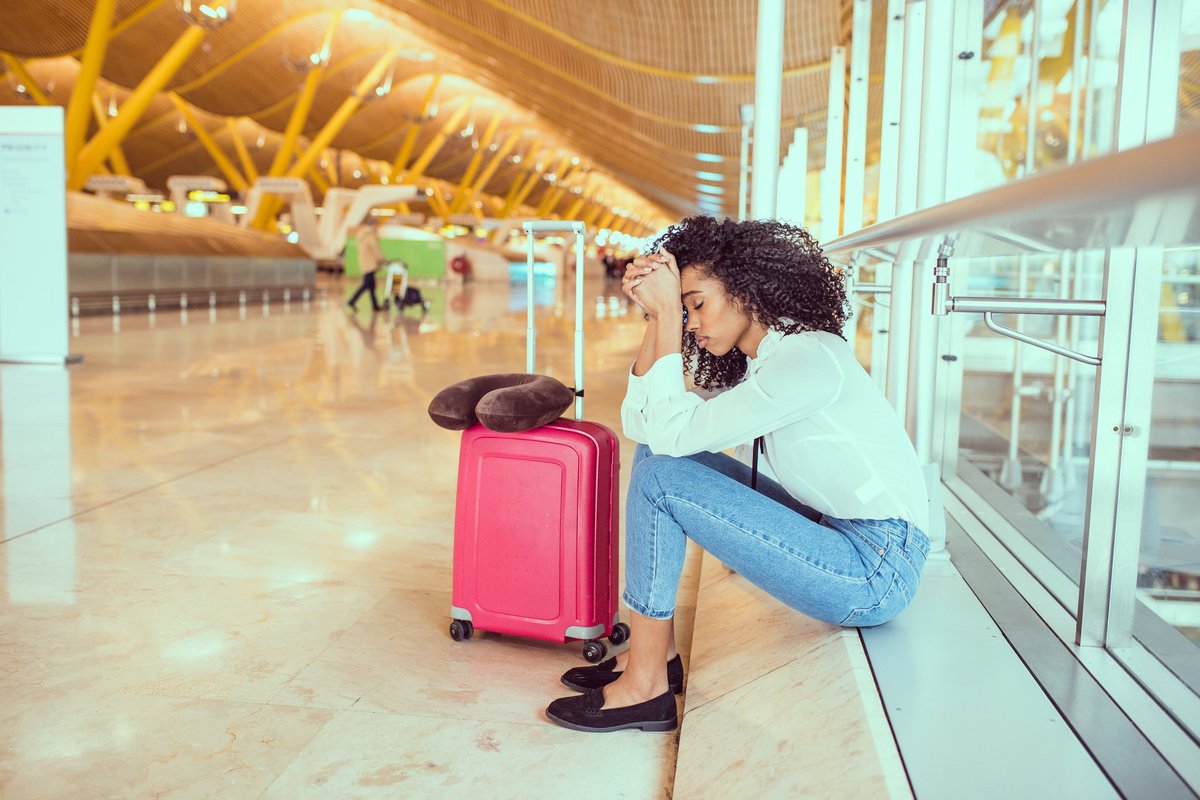 I recently found myself in this situation, so my experience could come in handy if you've lost your credit card while abroad -- or if you just want to be prepared for the possibility. Here are the steps I took from the moment I realized the card was gone until I had my replacement card in hand.
1. Lock the card
The very first thing I did when I couldn't find my credit card was to log into my account and lock it. Most major credit card companies now offer this feature, which is sometimes also called freezing your card, and is different from canceling the card completely.
When your card is locked, it can't be used to buy anything. To avoid fraudulent transactions, you should lock your card as soon as you realize it's missing, until you've either found it or confirmed you need a replacement.
After locking my card, I searched everywhere in my apartment and went to the last store where I remembered using it to see if I had left it there. Although this didn't work out for me, it's always good to conduct a thorough search. You don't want to find your card later after you've already canceled it and had a replacement shipped out.
2. Order a replacement credit card abroad
Since I'd confirmed that the card was lost, I called Chase for a replacement. Fortunately, Chase will send replacement cards to international addresses free of charge. Card issuer policies vary on this, but most can send replacements abroad if necessary.
You'll need to call in to do this, because card issuers typically don't provide an option to request a replacement card to an international address through their websites. Even if yours does, calling is still a good idea to see how long the replacement will take to arrive.
In my case, I had several weeks remaining at the apartment I was renting, so I wasn't at risk of the card showing up after I had left. If you won't be staying at one location for more than a few days, then you should either have a replacement card sent to your home address or ask if rush international delivery is available.
3. Use backup cards and payment apps
One advantage of having several credit cards is that I had other cards I could use in the meantime. However, I still had one problem: I had a travel purchase to make, and the card I had lost earned bonus points on travel expenses. While I could have made that purchase with another card, I was hoping to use the card I'd lost to earn more travel rewards.
The good news was that I had previously connected this credit card to Google Pay. Most credit card companies now automatically update your card information on payment apps as soon as a replacement card is sent out. This allows you to use the new replacement card through the app before it even arrives.
A lot of merchants don't accept payment apps, so this isn't a substitute for having a backup card. But you may at least be able to continue using your credit card for certain transactions if you already loaded it to a payment app.
How to prepare for a lost credit card when abroad
It's smart to prepare for losing your credit card before it happens, especially when you're traveling internationally and out of your comfort zone. Here's what you can do ahead of your trip to be ready for this situation:
Connect your preferred credit cards to a payment app.
Familiarize yourself with how to lock your cards using both the card issuer's website and mobile app.
Take multiple credit cards with no foreign transaction fees on your trip so you have a backup. Keep your backup card in a secure location at the place you're staying instead of carrying it with you.
Have someone in mind who you can contact to wire you money in case you wind up in a worst-case scenario where you don't have an alternative payment method or any way to withdraw cash.
And if you can't find your card while abroad, you should:
Lock it until you've confirmed that it is in fact lost.
See if you can get a replacement sent internationally.
Use your backup payment methods (other credit cards or cash) until you've gotten the replacement card, or for the remainder of your trip.
Our credit card expert uses the card we reveal below, and it could earn you $1,148 (seriously)
As long as you pay them off each month, credit cards are a no-brainer for savvy Americans. They protect against fraud far better than debit cards, help raise your credit score, and can put hundreds (or thousands!) of dollars in rewards back in your pocket each year.
But with so many cards out there, you need to choose wisely. This top-rated card offers the ability to pay 0% interest on purchases until late 2021, has some of the most generous cash back rewards we've ever seen (up to 5%!), and somehow still sports a $0 annual fee.
That's why our expert – who has reviewed hundreds of cards – signed up for this one personally. Click here to get free access to our expert's top pick.
We're firm believers in the Golden Rule, which is why editorial opinions are ours alone and have not been previously reviewed, approved, or endorsed by included advertisers. The Ascent does not cover all offers on the market. Editorial content from The Ascent is separate from The Motley Fool editorial content and is created by a different analyst team.