Here's Why Over 58% of Consumers Use Cash-Back Cards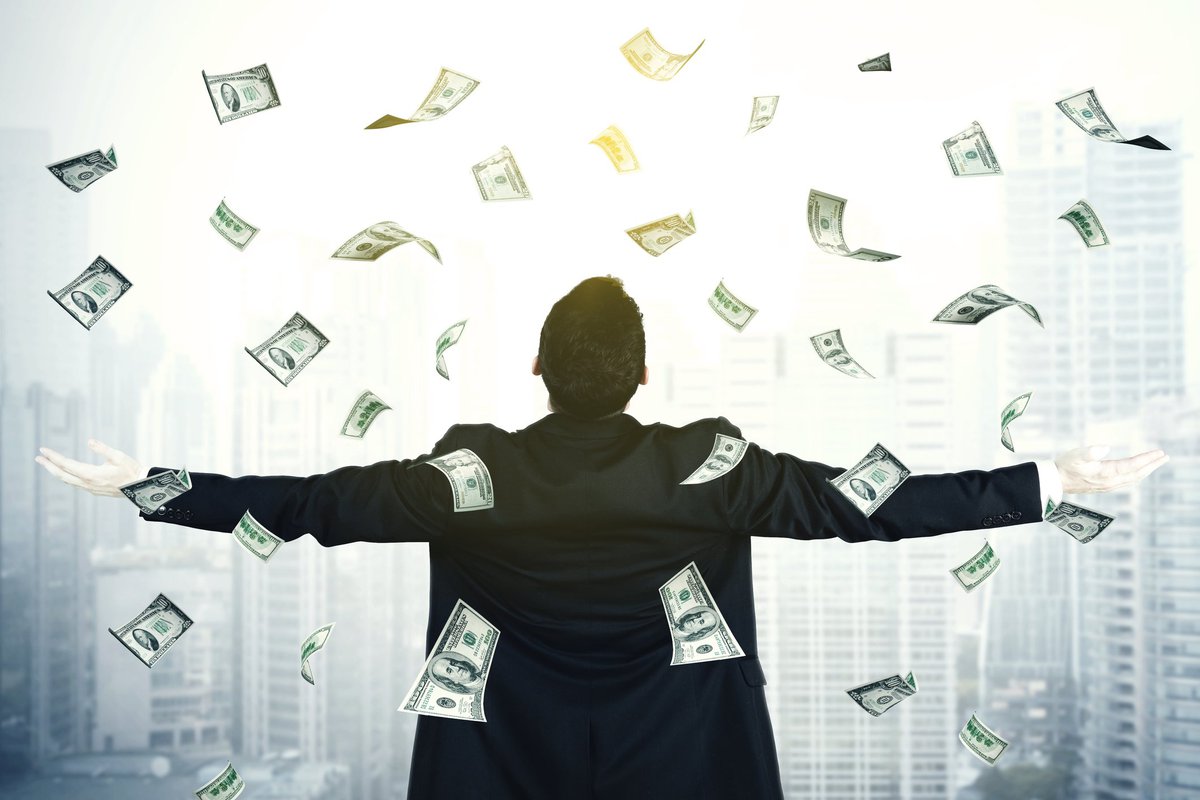 Although there are many types of credit cards available, it turns out that one reigns supreme. Cash-back cards are a staple in well over half of all consumers' wallets, making them by far the most popular card option.
Just how many people carry cash-back credit cards, and why do these cards have such widespread popularity? Let's find out.
Cash-back credit cards are an overwhelming favorite
In our survey of American credit card preferences, 58.4% of respondents reported owning a cash-back card. That was almost 20% higher than the second-most popular type of credit card, retail/store-specific cards, which 39.8% of our respondents carried.
Although cash-back cards and travel rewards cards are often seen as the two big rivals in the credit card world, it was no contest which was more popular. Only 16.3% of consumers carried airline-specific/travel cards.
You may think that cash-back cards would be a favorite of older consumers, given their simplicity. Cash-back card usage was high among millennials, generation Xers, and baby boomers, with over 50% of all three generations owning a cash-back card. However,  it was actually the two younger generations that liked these cards the most. Here's the percentage of consumers in each generation who had a cash-back card:
Millennials: 57.8%
Gen Xers: 62.0%
Baby boomers: 52.5%
So we've established that cash-back cards are a favorite among consumers. Now it's time to get into the "why" behind that preference.
They're simple and convenient
The biggest selling point of cash-back cards is their simplicity. They work exactly as you'd expect. Whenever you use the card, you get a percentage of the transaction added to your cash-back balance.
You can redeem your cash back any time you meet the redemption minimum for your card. With quite a few cards, you don't even need to redeem your cash back manually, because you can automate your redemptions.
Even though I'm a fan of travel rewards cards too, I have to admit that redeeming points can be a complicated process. It's often time-consuming to decide on the best redemption option. That's an issue you'll never face with a cash-back card, so managing your credit card rewards will never cut into your free time.
There are plenty of no-annual-fee cash-back cards
Many consumers are open to the idea of paying an annual fee for a credit card if the perks are worth it, but there are also those who don't want their credit card adding to their bills. In fact, we found that for 22.8% of consumers, the most significant concern when getting a new credit card was the annual fee.
Cash-back cards are an excellent choice if you're looking to avoid an annual fee, because most of them don't have one.
Cash-back rates are better than ever
Competition among credit card companies has been great for consumers, as it has resulted in high cash-back rates. You don't need to settle for a flat 1% back anymore. Among the best cash-back cards, it's common to find cards with rates of 3% or higher in some spending categories.
Since many of these cards also don't have annual fees, you're perfectly free to mix and match multiple cash-back cards so that you can earn the most money back on various types of purchases.
Their sign-up bonuses have low spending minimums
Sign-up bonuses can really sweeten the deal when you get a new credit card, but they're not always easy to get. Most cards have a spending minimum that you must reach to get the bonus. In some cases, you must spend several thousand dollars within three months to receive the bonus. This is particularly common with travel cards.
While there are cash-back cards that have high spending minimums for their sign-up bonuses, the typical range is $500 to $1,000 of spending within three months. That's doable for most consumers, including those on a strict budget.
Cashing in with your credit card
To get the most value out of a credit card, you need to choose the type of card that's right for you. If you're looking for an easy-to-use rewards card, then a cash-back card is a smart way to go.
Our credit card expert uses the card we reveal below, and it could earn you $1,148 (seriously)
As long as you pay them off each month, credit cards are a no-brainer for savvy Americans. They protect against fraud far better than debit cards, help raise your credit score, and can put hundreds (or thousands!) of dollars in rewards back in your pocket each year.
But with so many cards out there, you need to choose wisely. This top-rated card offers the ability to pay 0% interest on purchases until late 2021, has some of the most generous cash back rewards we've ever seen (up to 5%!), and somehow still sports a $0 annual fee.
That's why our expert – who has reviewed hundreds of cards – signed up for this one personally. Click here to get free access to our expert's top pick.
We're firm believers in the Golden Rule, which is why editorial opinions are ours alone and have not been previously reviewed, approved, or endorsed by included advertisers. The Ascent does not cover all offers on the market. Editorial content from The Ascent is separate from The Motley Fool editorial content and is created by a different analyst team.