How Do Credit Card Companies Spot Fraud?
If you're not taking the problem of credit card fraud seriously, consider these numbers: According to ACI Worldwide, 47% of Americans have fallen victim to credit card fraud in the past five years. The Nilson Report estimates that losses from credit card fraud exceeded $27 billion in 2018.
Thus, it's not surprising that banks spend a lot of energy detecting fraud. Here's a closer look at how they and credit card companies spot fraud, such as by looking for instances when a purchase is made in an unlikely location or for an unusual amount or when transactions occur at odd times. We'll review what you can do to better protect yourself, too.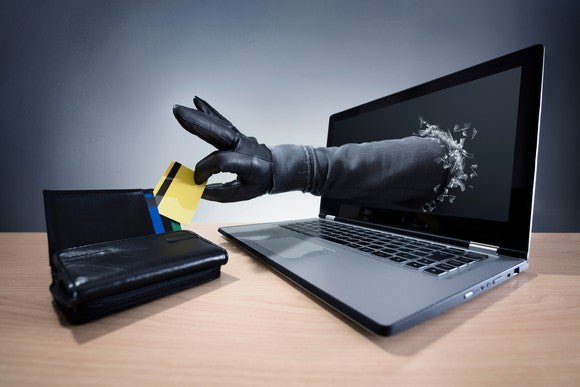 Sobering credit card fraud statistics
Here are some alarming numbers to be aware of:
47% of global credit card fraud occurs here in the United States, according to Barclays' Security in Payments: A Look into Fraud, Fraud Prevention, & the Future.
Older people are victimized more often than younger people. According to FTC data, 21% of identity-theft complaints were filed by those 60 or older, while 24% were filed by folks aged 50 to 59.
The Bureau of Justice Statistics reports that about 65% of the time, a person who is a victim of credit card fraud will end up directly or indirectly losing money. In 2014, the median loss among those who reported a direct financial loss was $2,000 and the average loss was $7,761.
A big part of the problem is when big companies have their security breached, exposing the credit card data and other private information of millions of customers. More than 1,800 such breaches were reported globally between mid-2015 and mid-2016, with nearly 1,100 reported in U.S. alone in 2016. Here are some of the biggest beaches in recent years, according to CSO:
| | | |
| --- | --- | --- |
| Adobe | 2013 | 38 million |
| Target | 2013 | Up to 110 million |
| Yahoo! | 2013-2014 | 1.5 billion |
| Home Depot | 2014 | 56 million |
| eBay | 2014 | 145 million |
| Anthem | 2015 | Up to 79 million |
| Adult Friend Finder | 2016 | 412-plus million |
| Equifax | 2017 | 143 million |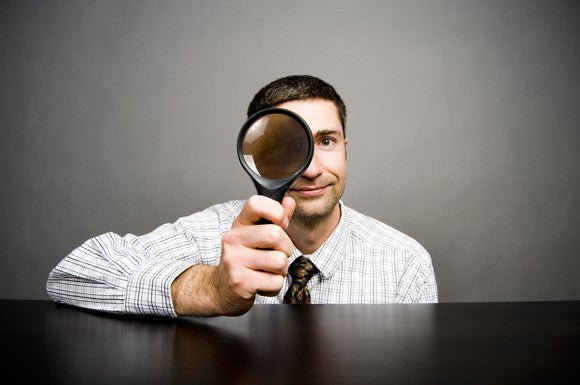 How credit card companies detect fraud in your account
If you don't believe that credit card companies really want to rein in fraud, remember that with credit cards, you're only on the hook for up to $50 if someone fraudulently uses your card or card number. It's the credit card companies and banks that are on the hook for the rest of whatever was charged.
A key way that companies detect fraud is by looking for unusual activity. They know what your usual charging habits are -- what towns and regions you typically spend your money in, what stores you frequent, what amounts you tend to charge, and so on. So if you live in Georgia but all of a sudden the company spots transactions happening in a distant location, such as Minnesota, it might decline the next transaction until it gets verification that you're really behind the charge. Similarly, if you typically charge between $1,000 and $2,000 per month and there's suddenly a $4,500 charge, the card company may well refuse the transaction or require you to verify it.
Credit card companies use a combination of technology and humanity to fight fraud, employing automated fraud detection algorithms across massive amounts of data collected from millions of customers and hundreds of millions of cards. Once a transaction is flagged as a possible problem, humans can follow up, contacting the customer. Even this is being increasingly automated, with some card holders receiving texts asking them to verify a suspicious transaction on their account.
Interestingly, when banks or credit card companies detect fraud, they often can see more than just a single unauthorized use of a single card. As the folks at NerdWallet have noted:
Frequent fraud at a given local merchant may suggest employee skimming is going on. Charges that cluster in certain areas may suggest a fraud ring. Another tip-off could be multiple charges from a merchant within a few moments of each other, suggesting the merchant tacked on a second charge the customer may not know about. Yet another big tip in the age of the internet: multiple online charges in close temporal proximity. That suggests a thief got a hold of your card data and went on a spending spree.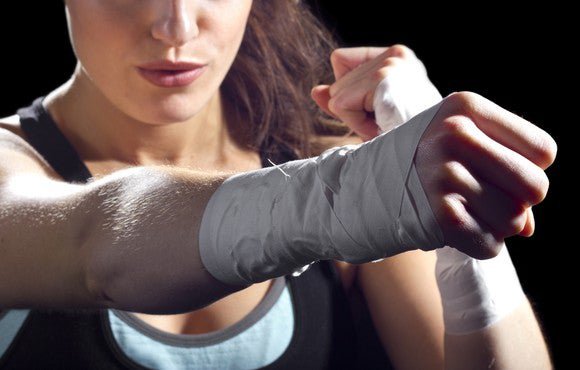 How you can protect yourself from credit fraud
Clearly, from the massive corporate security breaches listed above, things are not all under your control. Still, there are steps you can take to minimize your chances of being a victim.
For starters, learn to recognize and not fall for "phishing" scam. With phishing, you receive a phony email or end up at a phony website that looks legitimate -- perhaps purporting to be from your bank or a major retailer or other company you trust -- asking you for personal information. There are emails that convincingly look like they're from the IRS, requesting personal information from you, such as your credit card number, password, or perhaps your Social Security number. Be on your guard and don't offer personal information unless you're very sure who you're giving it to. Know, too, that if someone calls you out of the blue, asking for credit card numbers or bank account information or demanding that you make a payment immediately, it's probably a scam.
Be aware of "skimming," whereby scammers insert card-reading devices in gas pumps and ATMs, to collect card numbers and PINs. You can reduce your chance of being stung by this by avoiding remote, out-of-the-way gas stations or ATMs, where thieves can more easily install skimming devices.
Finally, simply stay on top of your credit cards and credit record. You're entitled to a free copy of your credit report annually from each of the three main credit agencies -- visit AnnualCreditReport.com to order yours -- then review it for any suspicious activity. If you find any errors, fixing them can increase your credit score. Check your credit card statements closely, too, for any charges that aren't yours. You do so each month when your statement(s) arrive, or do so more often, online.
You can also set a fraud alert or a credit freeze on your account. The alert will require businesses to try and verify your identity before giving you credit, while the freeze prevents any new credit account from being opened in your name. The alert lasts for 90 days, after which it's on you to remember to set a new one, while the credit freeze will usually last until removed. (If you're an identity theft victim, you can get an extended fraud alert that lasts for seven years.) Fraud alerts are free. If you set one up with any of the three big credit reporting agencies (TransUnion, Experian, and Equifax), they are required to alert the other two about it. You need to set a credit freeze with each of the agencies and it will often cost you around $5 or $10 to do so with each agency. Credit freezes are free for identity theft victims.
Credit card fraud and identity theft are big problems in the business world, and they can cause big headaches for us individuals, too.
Our credit card expert uses the card we reveal below, and it could earn you $1,148 (seriously)
As long as you pay them off each month, credit cards are a no-brainer for savvy Americans. They protect against fraud far better than debit cards, help raise your credit score, and can put hundreds (or thousands!) of dollars in rewards back in your pocket each year.
But with so many cards out there, you need to choose wisely. This top-rated card offers the ability to pay 0% interest on purchases until late 2021, has some of the most generous cash back rewards we've ever seen (up to 5%!), and somehow still sports a $0 annual fee.
That's why our expert – who has reviewed hundreds of cards – signed up for this one personally. Click here to get free access to our expert's top pick.
We're firm believers in the Golden Rule, which is why editorial opinions are ours alone and have not been previously reviewed, approved, or endorsed by included advertisers. The Ascent does not cover all offers on the market. Editorial content from The Ascent is separate from The Motley Fool editorial content and is created by a different analyst team.