How to Protect Yourself from Credit Card Fraud
In short, be vigilant and use the tools available to you.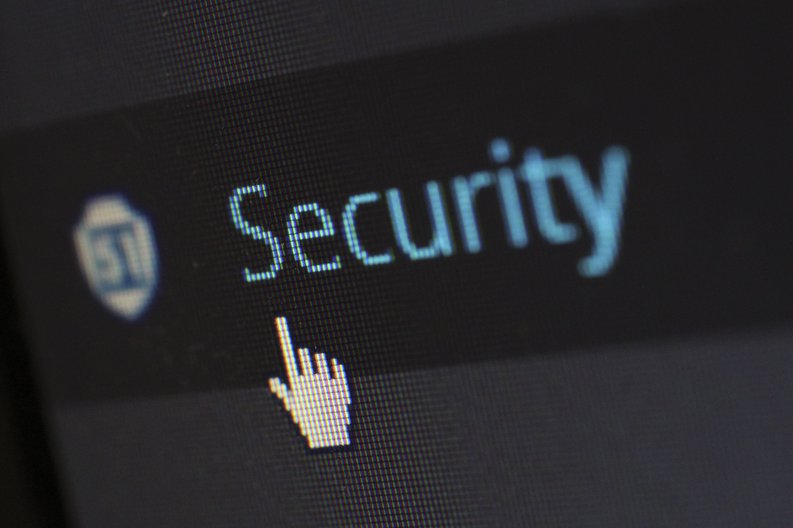 You don't have to be paranoid to worry about your credit card accounts becoming the target of criminals.
According to the Federal Trade Commission, in 2017 credit card fraud was by far the most common type of identity theft in the U.S. The Commission received over 130,000 complaints of credit card fraud that year alone… and that was just the number of reported cases.
We don't want you to be part of that statistic. Read on for some ways you can arm yourself against this crime.
Regularly monitor card activity
Raise your hand if you like combing through your bank account and credit card statements. No one?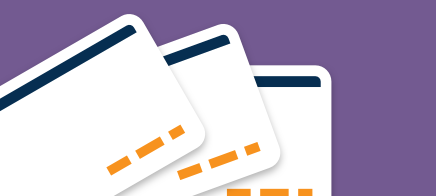 The Ascent's best cash back credit cards
The Ascent's top cash-back credit cards are stacked with valuable perks, including up to 5% cash back, no annual fees, and long 0% Intro APR offers to help you avoid credit card interest.
See the picks
File this activity under "boring but necessary," as doing so can catch fraudulent activity fairly soon after it occurs. Weekly monitoring of all credit card accounts is suggested if feasible. If not, find the time whenever you've got a few free minutes.
In your monitoring, note any transaction you don't remember, or doesn't seem like one you would have made. If subsequent research indicates it wasn't you or an additional authorized cardholder making the charge, report it immediately to your issuer; it'll guide you through the next steps.
Beware of email and phone phishing attempts
Phishing is basically the act of requesting data and information from a victim. This is a common credit card fraud technique, as a criminal needs only a few pieces of information about your card in order to go on a shopping spree.
This info can be solicited by simply sending you an email requesting the missing information. Often, these messages are disguised to look as official as possible; they can be very similar in tone, look, and language to other emails you've received from your issuer.
Phishers also ply their awful trade through phone calls.
The way to fight these email or phone scams is not to give out revealing information if you haven't initiated the contact. In legitimate correspondence with your issuer, they will generally only ask about card data for verification purposes -- after all, they have all your pertinent details immediately at their disposal.
Finally, report any apparent phishing attempt immediately to your issuer.
Find the right credit card for your needs
Our handy comparison tool makes makes finding the right credit card simple. Find the right offer for your needs, whether it's cash back, travel, 0% intro APR, low interest, bad credit, and more.
Compare cards now
Examine your credit reports
Similar to item No. 1 above, carve out some time to examine your credit reports.
Don't subscribe to a credit report monitoring service? No problem; the three major U.S. credit bureaus are obliged by law to provide you a free report once every year, and some states require more (three, in the case of Georgia).
On top of that, many of the best credit cards offer some degree of credit report monitoring free of charge as part of their card's feature set.
What you're looking for when combing through your latest credit report is any sign of irregular activity not initiated by yourself. This can include new accounts that have been opened in your name, and hard credit inquiries you did not generate.
Credit card fraud is a criminal matter. If you detect potentially fraudulent activity, notify the police and file a complaint with the FTC. You should also get in touch with the issuer connected with the suspicious activity, plus all three credit bureaus, to alert them to the situation.
Use your issuer's fraud protection services
One of the more useful credit card features these days is fraud prevention services, a broad category covering a range of crime-defending solutions.
This often takes the form of monitoring -- if your issuer detects unusual or suspicious activity on your card, they'll attempt to contact you to ask if you're initiating the examined transaction(s). If you're not contactable, they may place a hold on the card.
Personally, on several occasions my cards were frozen on suspicion of fraud (once in a rare while I travel abroad; sudden spending in a far-off part of the world can trigger an alert). It was a hassle to un-freeze those cards, but in the end I'm glad my issuers were so vigilant.
Some fraud protection services managed by issuers are opt-in; you should definitely click on "yes" in those instances, after all there's little downside. Also, when considering a new credit card, give some weight to products that offer some form of fraud protection -- it can be wise to choose only among those that do.
Don't pay credit card interest until nearly 2022
The Ascent just released a free credit card guide that could help you pay off credit card debt once and for all. Inside, you'll uncover a simple debt-cutting strategy that could save you $1,863 in interest charges paying off $10,000 of debt. Best yet, you can get started in just three minutes!
Find the right card for you