Is Shopping Online With a Credit Card Safe?
With the amount of cybercrime that goes on, you always need to be careful about where you enter your credit card number. Protect your information by finding out when it is and isn't safe to shop online with a credit card.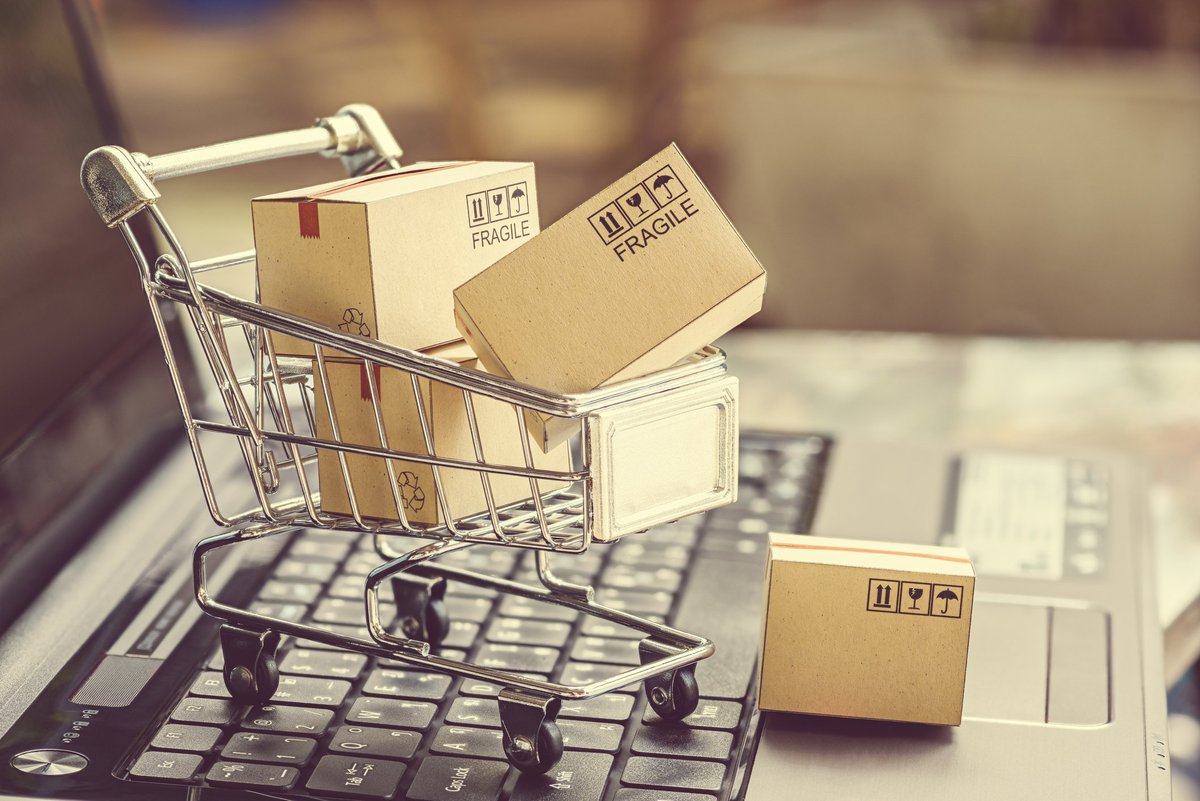 Gone are the days when you need to visit the store to buy something. The internet has been a game-changer when it comes to shopping, as you can now conceivably get everything you need without leaving the house. Movies, appliances, furniture, groceries -- if you want it, you can buy it from your computer or smartphone.
As prevalent as online shopping is, there's still that understandable concern about whether it's safe or not to use your credit card for it. You'll find that the answer can depend quite a bit on how you shop.
Is it safe to shop online with a credit card?
Yes, it's safe to shop online with your credit card, although it does depend on the site where you're shopping as well as the security of both the device you're using and the network you're connected to.
On secure e-commerce sites, payment pages have encryptions that prevent anyone from seeing or recording your credit card number. When you confirm an order, your credit card information goes through an encrypted channel to the payment processor that handles the transaction. Those encryptions help protect your credit card information from cybercriminals.
Now, this assumes that you're on a secure device, network, and website. While shopping online with a credit card is generally safe, you will need to take care of some things on your end to keep your risk to a minimum.
How to stay safe when shopping online
You don't need to be a cybersecurity expert to protect your financial information on the internet. By following a few simple rules, you'll reduce your risk considerably.
Shop from a trusted network -- Your information is only as secure as the network you're on. For that reason, you should stick to private, trusted networks for online shopping. Your home network is the best choice, since you can make sure it's secure.
Public networks are a no-go. When you're on a public network, you can never be sure who is able to see your information. Mobile networks also aren't completely secure, so as tempting as it can be, avoid shopping on your phone unless it's connected to private Wi-Fi.
Watch where you shop -- There are two potential dangers to look out for regarding the sites you shop at:
Unsafe sites that don't encrypt your data.
Phishing scams that spoof a trusted retailer to steal your information.
With so many e-commerce sites out there, it can be hard to know which ones are safe and which ones will put your information at risk. One sign that a site will encrypt your information is the letter "s" after "http" in the URL -- "https://" signifies that the site encrypts your data. Of course, you can also just stick to major retailers that have established a trustworthy reputation.
Phishing scams are a common way to trick people into giving up their information. In this type of scam, a hacker sets up a site to look exactly like another site and trick consumers into entering sensitive information there. If you enter your credit card information on that site, the hacker has it. To steer clear of phishing attempts, avoid clicking on links to sites in emails. You can also double-check the URL when you're on a site to verify that it's legit.
Be careful when saving your credit card information -- Many sites will give you the option of saving your credit card information for future use. I'd be a hypocrite if I told you not to do it, as I've saved credit cards with certain trusted sites.
However, if you're going to do that, it's even more vital that you keep your account with that site secure. That means setting up a strong password, and if you save that password on your computer, then your computer needs to be password-protected. After all, anyone who accesses your account could use your credit card once they got in, at least for purchases with that site.
Using virtual credit card numbers for extra protection
With Bank of America cards, Capital One cards, and Citi cards, you can protect yourself even more while shopping online by using a virtual credit card number. This virtual number is for one use, so you pay with it for an online transaction without entering your real card number.
Since your real card number is never involved in the transaction this way, it's essentially impossible to steal.
Why a credit card is the smartest way to pay online
You can never be 100% confident your information is safe online, but credit cards are the most secure payment option for online purchases.
Let's say the worst-case scenario happens and your credit card information is compromised. Because only the card information was compromised and not the physical card itself, you're not liable for any unauthorized charges. You can dispute those transactions to get them reversed, and during the dispute, those charges will be frozen, meaning they won't affect your credit limit.
Now imagine that you had used your debit card. It's possible that a thief could drain your bank account if they got ahold of your debit card number. You can dispute any unauthorized charges with a debit card as well, but you'll need to wait until the dispute process is finished before you get your money back.
When you consider the consumer protections credit cards have, they are the best choice for online shopping. Just make sure you're shopping smart, and you shouldn't have any problems.
Our credit card expert uses the card we reveal below, and it could earn you $1,148 (seriously)
As long as you pay them off each month, credit cards are a no-brainer for savvy Americans. They protect against fraud far better than debit cards, help raise your credit score, and can put hundreds (or thousands!) of dollars in rewards back in your pocket each year.
But with so many cards out there, you need to choose wisely. This top-rated card offers the ability to pay 0% interest on purchases until late 2021, has some of the most generous cash back rewards we've ever seen (up to 5%!), and somehow still sports a $0 annual fee.
That's why our expert – who has reviewed hundreds of cards – signed up for this one personally. Click here to get free access to our expert's top pick.
We're firm believers in the Golden Rule, which is why editorial opinions are ours alone and have not been previously reviewed, approved, or endorsed by included advertisers. The Ascent does not cover all offers on the market. Editorial content from The Ascent is separate from The Motley Fool editorial content and is created by a different analyst team.