Is the Nordstrom Credit Card Worth It?
The Nordstrom credit card can earn you rewards points on all your Nordstrom's purchases, but is that enough to make it worth getting? Check out all the pros and cons to decide.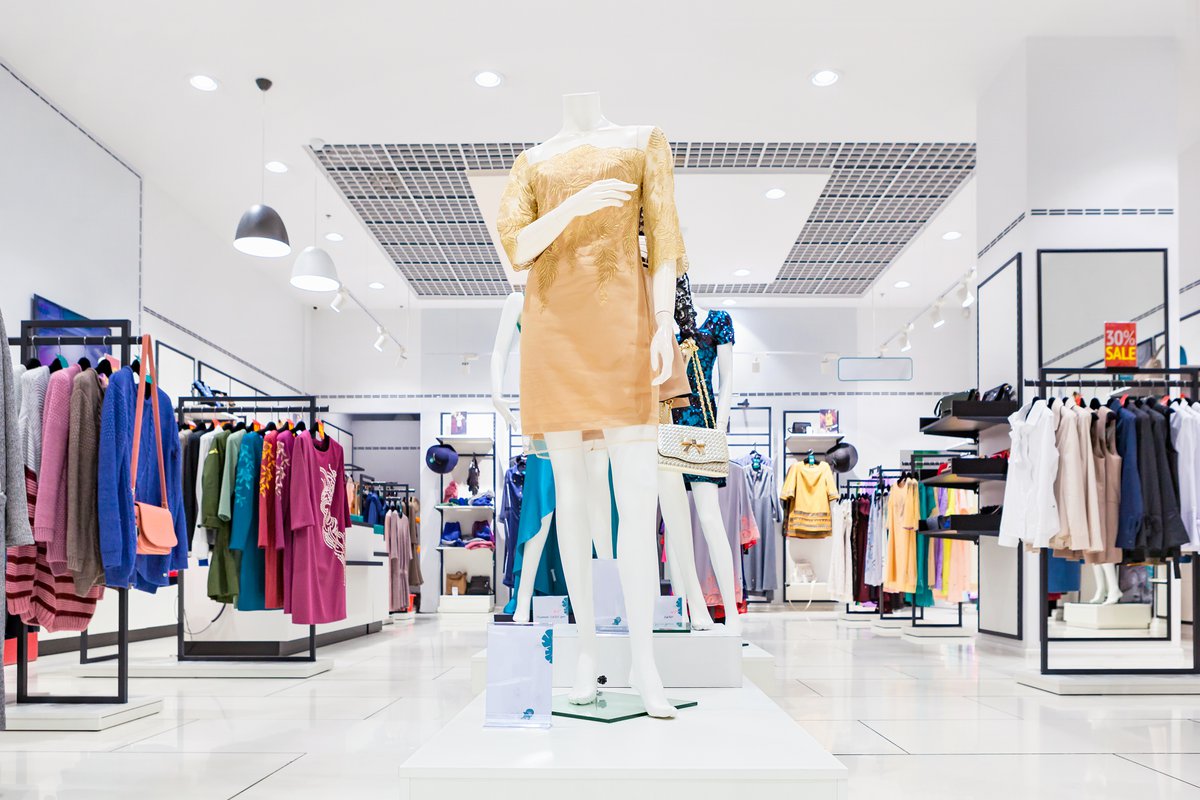 With quality clothing and excellent customer service, Nordstrom is a popular luxury fashion chain. Like many major brands, Nordstrom offers its own store credit card, which earns points you can redeem for gift certificates.
Store credit cards are a dime a dozen, so it's important to be selective about which ones you apply for. If you shop at Nordstrom frequently, here's everything you need to know before applying for its credit card.
Features of the Nordstrom credit card
There are technically three Nordstrom credit cards -- one store card that you can only use at Nordstrom (and its associated brands), a Visa Platinum® card, and a Visa Signature® card. When you apply, Nordstrom decides which card to approve you for and your card's APR based on your credit.
It is possible to get approved for a Nordstrom credit card with fair credit, so this card could work well for raising your credit score.
The cards have the following benefits:
Three points per $1 spent in-store or online at Nordstrom, Nordstrom Rack, Haute Look, and Trunk Club
Two points per $1 on dining, travel, and entertainment spending with the Nordstrom Visa cards
One point per $1 on all other spending with the Nordstrom Visa cards
No annual fee
$40 sign-up bonus (issued to your account as a Nordstrom Note) if you make a purchase with your card the day that you're approved
Nordstrom credit cards have a variable APR that also depends on your credit and whether the balance is for Nordstrom or non-Nordstrom purchases (the APR is lower for Nordstrom purchases). If you qualify for the lowest APR, then the Nordstrom credit card actually has a reasonably low interest rate for a store credit card, but it's still better to avoid carrying a balance.
The Nordy Club cardholder benefits
When you have a Nordstrom credit card, you automatically receive Insider status in The Nordy Club, Nordstrom's loyalty program. Insider status is otherwise only available to members who spend at least $500 annually at Nordstrom.
Perks of Insider status include:
A personal double points day -- You can choose one day per year to earn double points on all your Nordstrom purchases.
Early access to sales -- You get in early to the Nordstrom anniversary sale in July and to the Nordstrom Rack Clear the Rack sale.
Store credit for up to $100 in alterations -- All Nordy Club members can get free basic alterations on garments purchased at Nordstrom. With any alterations that have a fee, Insiders can pay on their Nordstrom credit card and receive a matching amount of store credit in Nordstrom Notes for up to $100.
Insider status also includes all the perks of standard Member status, such as free curbside pickup and the option to reserve clothes online and try them in-store.
How Nordstrom points work
When you earn 2,000 Nordstrom points, you'll automatically get a $20 Nordstrom Note in your account. You can redeem that for in-store or online purchases. If you want to redeem a smaller number of points, the Nordstrom app also allows you to cash in points for $5, $10, or $15 Nordstrom Notes.
Comparing the Nordstrom credit card to other store cards
The Nordstrom credit cards offer a solid, albeit unspectacular, rewards rate on your spending at Nordstrom and its associated brands. For comparison's sake, here are the rewards rates with credit cards from a few other luxury fashion chains:
Barneys New York -- one point per $1 (points are worth between a 1% and 5% reward depending on amount spent at Barneys New York annually)
Neiman Marcus -- two points per $1
Saks Fifth Avenue -- two to 6 points per $1 (depends on amount spent at Saks Fifth Avenue annually)
The Nordstrom credit card comes out ahead to start, although you could earn more back with certain other cards if you spend several thousand dollars per year at that retailer.
The fact that the Nordstrom Visa cards also earn two points per $1 on dining, travel, and entertainment expenses is a big plus that could help you rack up those rewards much more quickly. However, if you have high travel expenses, then travel rewards cards would probably be more useful for you.
One minor flaw with the Nordstrom credit card is that it doesn't offer any sort of zero-interest financing. Many store credit cards have this feature. The cards that do typically offer waived interest can get expensive if you don't pay off the balance within the zero-interest period, but it can still be a convenient option to have if you're confident you can pay off your balance in time.
Should you apply for the Nordstrom credit card?
I wouldn't recommend the Nordstrom credit card as your only credit card. Instead, if you shop at Nordstrom often and want to earn rewards there, I'd advise applying for a cash-back credit card and combining it with either:
A Nordstrom credit card -- you'll earn the most rewards on your Nordstrom purchases and get complimentary Insider status in The Nordy Club. The more you shop at Nordstrom, the better this approach will be.
A cash-back card and a Nordy Club membership -- you can double dip with your rewards by paying at Nordstrom with your cash-back card and using your Nordy Club membership to also earn 1 Nordstrom point per $1 spent.
Even though the Nordstrom credit card has no annual fee and a good rewards rate, it probably wouldn't make sense if you're going for a one-card wallet. You would have to shop at Nordstrom every single month to get the most out of the card, and then you would have to shop there more to redeem your rewards. That could easily lead to buying products you don't need.
There are better credit cards out there to carry as your primary card, but the Nordstrom credit card can make a nice addition for your spending at that store.
Our credit card expert uses the card we reveal below, and it could earn you $1,148 (seriously)
As long as you pay them off each month, credit cards are a no-brainer for savvy Americans. They protect against fraud far better than debit cards, help raise your credit score, and can put hundreds (or thousands!) of dollars in rewards back in your pocket each year.
But with so many cards out there, you need to choose wisely. This top-rated card offers the ability to pay 0% interest on purchases until late 2021, has some of the most generous cash back rewards we've ever seen (up to 5%!), and somehow still sports a $0 annual fee.
That's why our expert – who has reviewed hundreds of cards – signed up for this one personally. Click here to get free access to our expert's top pick.
We're firm believers in the Golden Rule, which is why editorial opinions are ours alone and have not been previously reviewed, approved, or endorsed by included advertisers. The Ascent does not cover all offers on the market. Editorial content from The Ascent is separate from The Motley Fool editorial content and is created by a different analyst team.