Should You Redeem Your Credit Card Rewards Right Away or Save Them for Later?
To get the most from your credit card rewards, redeem them at the right time.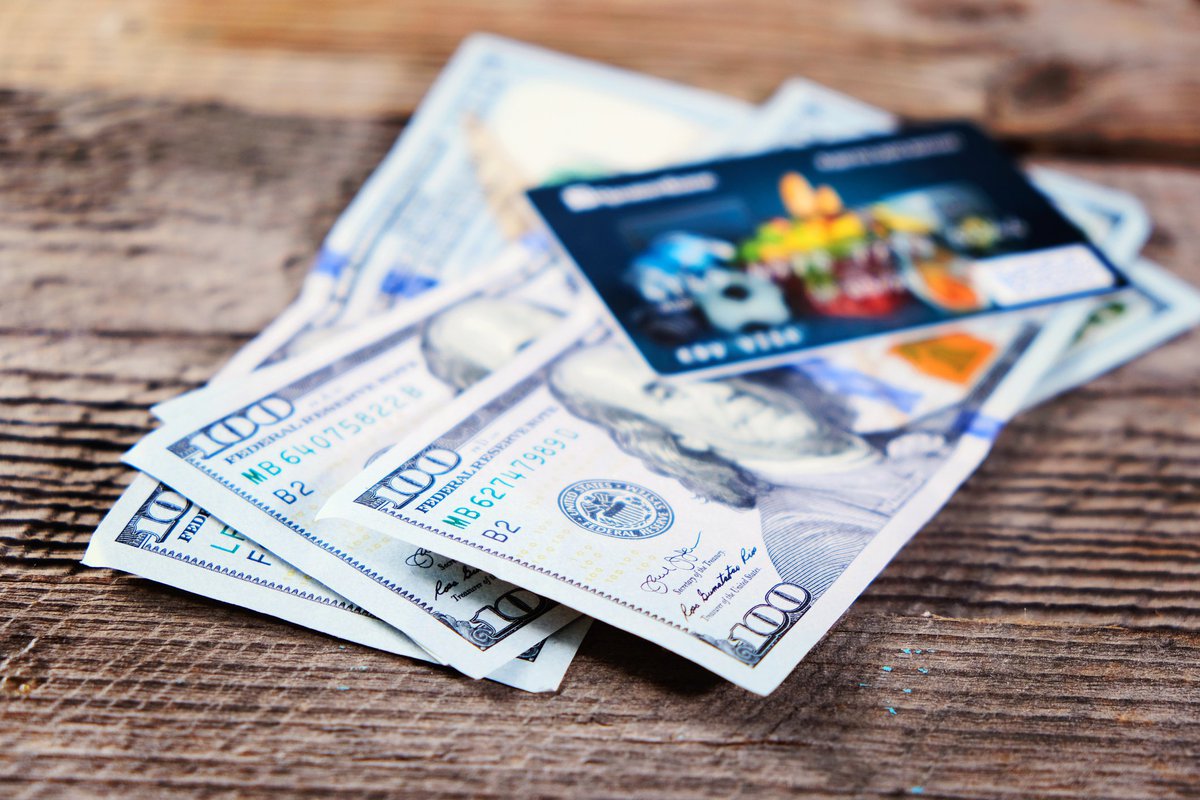 With all the credit cards out there offering great perks and big bonuses, it's not hard to accumulate a lot of rewards.
The tricky part is figuring out when to redeem those rewards. Many consumers don't make the wisest decisions. They end up getting less value from their rewards because of poor timing.
To help you avoid that, let's look at when to redeem different types of credit card rewards. We'll look at cash back, travel rewards, and store points.
Cash in your cash back ASAP
You should redeem cash back as soon as you can because it continually loses value due to inflation. Even though your cash back won't lose much of its value year to year, it doesn't make sense to hold on to it. Maximize its value by redeeming it immediately.
Lots of people prefer the feeling of redeeming $500 or $1,000 in cash back instead of $20 to $50 per month. But from a value perspective, taking the smaller, more frequent payouts is the better move.
The best way to put this into practice is to redeem your cash back every month as a statement credit towards your credit card bill. Or, if your credit card has a minimum redemption amount, redeem every time you reach that minimum.
Keep in mind that many of the best cash-back cards allow you to set up automatic redemptions for specific periods of time, such as monthly or every three months. You can also sometimes automatically redeem every time you reach a certain balance. This can save you time over constantly logging in and redeeming your cash back manually.
Aim for maximum value with travel rewards
With travel rewards, the value you get for your points depends on how you redeem them. High-priced travel gets you a higher value per point. For example, if you book domestic economy airfare using your points, you may get around $0.01 per point. But domestic first-class airfare could fetch you $0.02 or $0.03 per point.
It's a good idea to reserve your points for more expensive trips. Pay for cheaper trips in cash. Imagine that you have two trips planned this year:
One trip from California to Texas.
One trip from California to Japan.
Of the two, the international flight to Japan is going to cost more. You're better off using your travel rewards for the Japan trip where you can likely get more value per point.
The caveat here is that you shouldn't hang on to travel rewards in hopes of one day using them for the perfect high-value redemption. Just like cash back, travel rewards lose value the longer you hang on to them because of inflation. In some cases, there are also devaluations. You're better off using your travel rewards when you have the opportunity.
By the way, the advice above applies to travel credit cards that let you use your points for bookings or transfers to travel partners for bookings. Certain travel cards only offer fixed-rate travel redemptions, where you redeem your points towards any travel purchase and get a set value for them (typically $0.01 per point). Since those points will be worth the same amount no matter how you redeem them, you should use them the first chance you get.
Redeem store rewards the next time you shop there
Store credit cards typically earn points that cardholders can redeem for a gift card. Most stores make this convenient by letting you digitally load your gift card to your account and applying it automatically in-store or online.
The smart financial decision is to use your store rewards promptly. Saving $20 on a purchase today is better than saving $20 on a purchase a year from now.
After you've hit the minimum redemption amount, apply your store rewards towards your next purchase.
Don't wait around
Consumers often like to hoard their credit card rewards for a big future redemption. But this isn't the best strategy. Each type of reward loses value the longer you have it.
The whole point of getting a rewards credit card is the value it offers. Maximize your card's value by redeeming your rewards regularly.
Our credit card expert uses the card we reveal below, and it could earn you $1,148 (seriously)
As long as you pay them off each month, credit cards are a no-brainer for savvy Americans. They protect against fraud far better than debit cards, help raise your credit score, and can put hundreds (or thousands!) of dollars in rewards back in your pocket each year.
But with so many cards out there, you need to choose wisely. This top-rated card offers the ability to pay 0% interest on purchases until late 2021, has some of the most generous cash back rewards we've ever seen (up to 5%!), and somehow still sports a $0 annual fee.
That's why our expert – who has reviewed hundreds of cards – signed up for this one personally. Click here to get free access to our expert's top pick.
We're firm believers in the Golden Rule, which is why editorial opinions are ours alone and have not been previously reviewed, approved, or endorsed by included advertisers. The Ascent does not cover all offers on the market. Editorial content from The Ascent is separate from The Motley Fool editorial content and is created by a different analyst team.