Select Chase Credit Cards Earn Up to 5x Points on Groceries Through June
Have a Chase credit card? You could earn a lot more points on groceries until the end of June.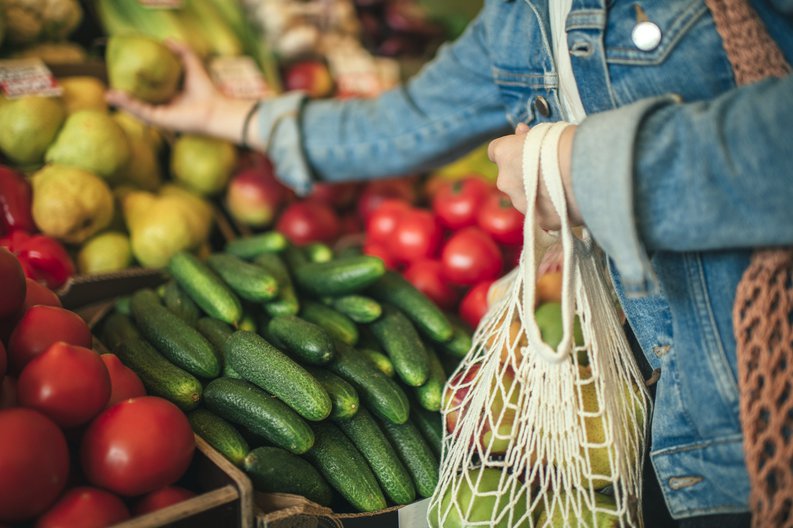 Since hardly anyone is traveling during the COVID-19 pandemic, many consumers have been wondering what to do with their travel rewards credit cards. If you have a Chase travel card, the card issuer has just added a new reason to keep your card open.
Through a new bonus offer, Chase travel cards with annual fees now earn either 3 points per $1 or 5 points per $1 on grocery purchases. That includes purchases made in-store and through grocery delivery services, up to a maximum of $1,500 in spending per month. This new rate applies through June 30, 2020, and you don't need to do anything to activate it. Chase has sent out offer details to cardholders with eligible cards by email.
Here's everything you need to know if you're a Chase cardholder.
Which Chase credit cards earn bonus points?
The bonus offer applies to every Chase travel card that charges an annual fee. That includes cards that earn Chase Ultimate Rewards® points and cobranded cards offered by Chase and one of its partners.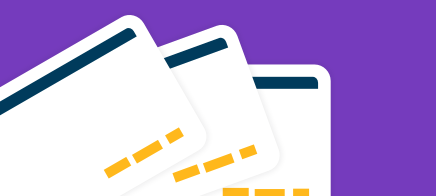 The Ascent's picks for best Chase cards
These Chase offers, carefully selected by our experts, offer some of the best perks around, including huge sign-up bonuses and generous points-earning programs.
See the picks
Whether a card earns 3 points per $1 or 5 points per $1 depends on how high its annual fee is, as the higher rate is only available on Chase's most expensive cards. We've included cards that are no longer open to new cardholders on the lists below.
Here are the Chase cards that earn 5 points/miles per $1 on groceries through June 30, 2020:
United ClubSM Card
UnitedSM Presidential PlusSM Card
Here are the Chase cards that earn 3 points/miles per $1 on groceries through June 30, 2020:
United MileagePlus® Card
United MileagePlus® Awards Card
United MileagePlus® Select Card
Southwest Rapid Rewards® Priority Credit Card
Southwest Rapid Rewards® Plus Credit Card
Southwest Rapid Rewards® Employee Credit Card
Aer Lingus Visa Signature® Credit Card
Iberia Visa Signature® Card
World of Hyatt Credit Card
Hyatt Credit Card
IHG® Rewards Club Select Credit Card
Disney® Premier Visa® Card (3% back on groceries in Disney Rewards Dollars)
If you have multiple Chase credit cards that qualify for this offer, the $1,500 monthly spending cap applies to each of them separately. You could, for example, spend $1,500 on groceries with one of your cards, and then start using another eligible Chase card to continue earning bonus rewards.
Chase's Marriott cards weren't on either list, but that's because they have their own bonus offer. Both the Marriott Bonvoy Bold™ credit card and the Marriott Bonvoy BoundlessTM credit card earn 6 points per $1 on up to $5,000 in grocery purchases through July 31, 2020.
Which purchases qualify for the bonus rate?
All grocery store purchases qualify for Chase's bonus offer. That includes in-store purchases, online orders for pickup or delivery directly from grocery stores, and orders through eligible grocery delivery services, such as Instacart.
One question on cardholders' minds has been whether purchases at department stores and warehouses, such as Walmart, Target, and Costco, will earn bonus points. When we reached out to Chase to ask about this, a representative stated that only stores with merchant codes classifying them as grocery stores qualify for the bonus.
Find the Chase credit card for your needs
Use our handy comparison tool to find the right credit card for your lifestyle. Compare issuers, card types, and perks to see how offers stack up and determine which is right for you.
Compare cards now
Department and warehouse stores are typically classified under different merchant codes. When that's the case, purchases at those stores won't qualify.
A big bonus opportunity for Chase cardholders
Everyone needs to buy groceries, which makes this bonus offer an easy way to earn extra points with your credit cards. Even if you can't use those travel points at the moment, this is a great time to add to your balance. Once it's safe to travel again, you'll be able to save a lot of money on those trips you've been wanting to take.
Don't pay credit card interest until nearly 2022
The Ascent just released a free credit card guide that could help you pay off credit card debt once and for all. Inside, you'll uncover a simple debt-cutting strategy that could save you $1,863 in interest charges paying off $10,000 of debt. Best yet, you can get started in just three minutes!