Should You Redeem Credit Card Miles for Merchandise?
Those credit card miles and travel points can be put towards all kinds of merchandise, but is that a wise decision? Read on to learn why you should be careful how you redeem your miles.
Image source: Getty Images.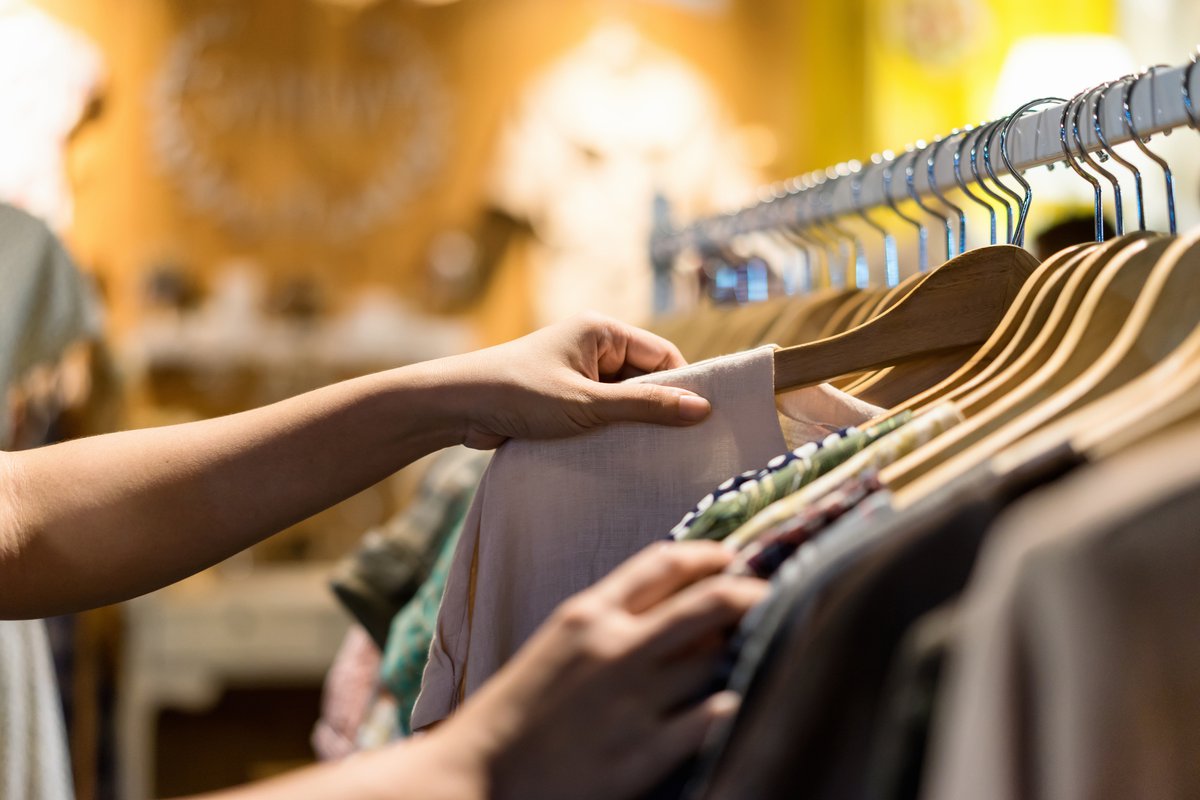 If you have a healthy number of credit card miles and no trips on the horizon, one option you may be considering is redeeming those miles for merchandise. Quite a few card issuers now have online product catalogs where you can purchase items in miles instead of dollars.
Card issuers love to promote how you can shop with your miles, because that gives them another benefit to mention in their marketing. But more options aren't always a good thing, and in this case, you could end up with a subpar redemption.
Should you redeem miles for merchandise?
No. Never. Don't do it.
There's no need to mince words here. When you redeem credit card miles for merchandise, you will almost always get a poor value for those miles.
How poor are we talking? First, let's establish a baseline regarding what kind of value you can expect from miles on the top airline credit cards. If you redeem your miles for an award ticket on a domestic flight, you can usually get at least $0.01 to $0.015 per mile. On international flights in more expensive travel classes, you could get $0.03 or more per mile.
Since it's not difficult to get at least $0.01 per mile on flight redemptions, redemptions that get you less are a waste of miles. And with merchandise redemptions, you'd be lucky to get near $0.01 per mile.
Here are a few examples I found at random through different airline shopping portals, listing prices in miles and a price in dollars from a quick Google search for the same product:
Proscan 49" HD LED TV -- 72,102 Delta SkyMiles or $329.99 at Walmart ($0.0046 per mile)
360Fly 4K VR Capable Action Video Camera -- 70,600 United MileagePlus miles or $274.99 on Amazon ($0.0039 per mile)
Bissell Powerfresh Deluxe Steam Mop -- 21,826 Delta SkyMiles or $79.99 on Amazon ($0.0037 per mile)
Michael Kors Runway Slim Gold-Tone Watch -- 20,700 United MileagePlus miles or $88.29 at Walmart ($0.0043 per mile)
There's a very slim possibility of finding any merchandise redemptions where you get even an average value. It's simply not worth your time to look through shopping portals searching for a needle in a haystack.
By the way, this doesn't just apply for airline credit cards. If you have a travel card in one of the major rewards programs, such as Chase Ultimate Rewards® or American Express Membership Rewards®, you shouldn't use your points to shop for merchandise, because you'll get a much lower value than you would by using those points for travel redemptions.
What about redeeming miles for gift cards?
If you're thinking about going the indirect route and redeeming your miles for a gift card first, that isn't going to work either. Redemption values aren't any greater for gift cards than they are for merchandise.
Here are a couple examples:
$50 Walmart gift card -- 12,550 Delta SkyMiles ($0.0040 per mile) or 7,812 United MileagePlus miles ($0.0064 per mile)
$100 Best Buy gift card -- 23,800 Delta SkyMiles ($0.0042 per mile) or 15,625 United MileagePlus miles ($0.0064 per mile)
You get more value from United MileagePlus miles, but not nearly enough to make a gift card redemption worth your while.
How to redeem your miles
It's obvious that redeeming credit card miles for merchandise is a bad idea from a value perspective. Fortunately, you can get much more from those miles with even a little knowledge of how to use them.
The most important thing to remember about miles is that you should always use them for booking flights. Their primary purpose is travel, and that gets you a better value than any other redemption method.
Even when booking airfare with your miles, some award tickets are a far better deal than others. Here's what you need to know before booking an award ticket:
Shop early and be flexible -- Seats that you can book with miles are typically limited, although a select few airlines let you book any of their seats with miles. It's always smart to shop for your flight early, but it helps even more if you plan to book with miles. You are also more likely to find a good award ticket if you're open regarding the day and time you fly.
More expensive airfare usually means more value per mile -- There tends to be a much bigger difference in cash prices between travel classes than there is between prices in miles. For that reason, you can get more for your miles by booking international flights, especially if you're booking in business class or first class.
Learn about the airline's frequent flyer program -- It pays to know the tricks and secrets to maximizing your airline miles. Every airline is different in this regard, so when you're earning miles with one airline, read up on what the best redemption options are with that airline's miles.
With that being said, it's not all about poring through award ticket options to get the most value at all costs. Focus first on booking the airfare you want. If you can use your miles for the ticket you need, then they're doing their job.
Getting merchandise with credit card rewards
Redeeming credit card rewards for merchandise isn't out of the question, but you need the right tool for the job, and that isn't a travel card.
Instead, if you want to turn your rewards into free products, you should get a cash-back credit card. While you won't exactly be redeeming rewards for merchandise, you'll get the same result in the end. Here's how:
Pick whichever of the best cash-back cards you like the most.
Use the card for all your typical spending to earn cash back.
Buy the merchandise you want with the card.
Apply your cash back as a statement credit to cover the cost of the merchandise.
Another option is to get a store credit card. These cards earn points you can redeem with that specific store, so you could use your rewards to score free merchandise.
Cash-back credit cards tend to be more useful than store credit cards because of their versatility. Store credit cards will only earn you bonus cash back at the store in question, whereas certain cash-back cards, such as the Discover it® Cash Back and the Bank of America® Cash Rewards credit card, will earn bonus cash back across entire spending categories. Bonuses earned by store credit cards are only redeemable at that specific store as well.
Making your miles count
Even though you may have the option of redeeming credit card miles for merchandise, it makes no sense to do so from a value perspective. You could get three times as much by using your miles the traditional way -- for booking air travel. When you've taken the time to get one of the best credit cards, you should use it to its full potential.
It can be tempting to get a product you want without paying a dime, but not if it means wasting your miles. Instead of putting 50,000 miles towards a $300 product, be patient and use them to book airfare worth $600, $1,000, or possibly even more.
Our credit card expert uses the card we reveal below, and it could earn you $1,148 (seriously)
As long as you pay them off each month, credit cards are a no-brainer for savvy Americans. They protect against fraud far better than debit cards, help raise your credit score, and can put hundreds (or thousands!) of dollars in rewards back in your pocket each year.
But with so many cards out there, you need to choose wisely. This top-rated card offers the ability to pay 0% interest on purchases until late 2021, has some of the most generous cash back rewards we've ever seen (up to 5%!), and somehow still sports a $0 annual fee.
That's why our expert – who has reviewed hundreds of cards – signed up for this one personally. Click here to get free access to our expert's top pick.
We're firm believers in the Golden Rule, which is why editorial opinions are ours alone and have not been previously reviewed, approved, or endorsed by included advertisers. The Ascent does not cover all offers on the market. Editorial content from The Ascent is separate from The Motley Fool editorial content and is created by a different analyst team.