The Definitive Guide to American Express Platinum Card®'s Travel Insurances
The elite card confers a host of travel insurance benefits to its members, particularly if they pull the trigger on a convenient option.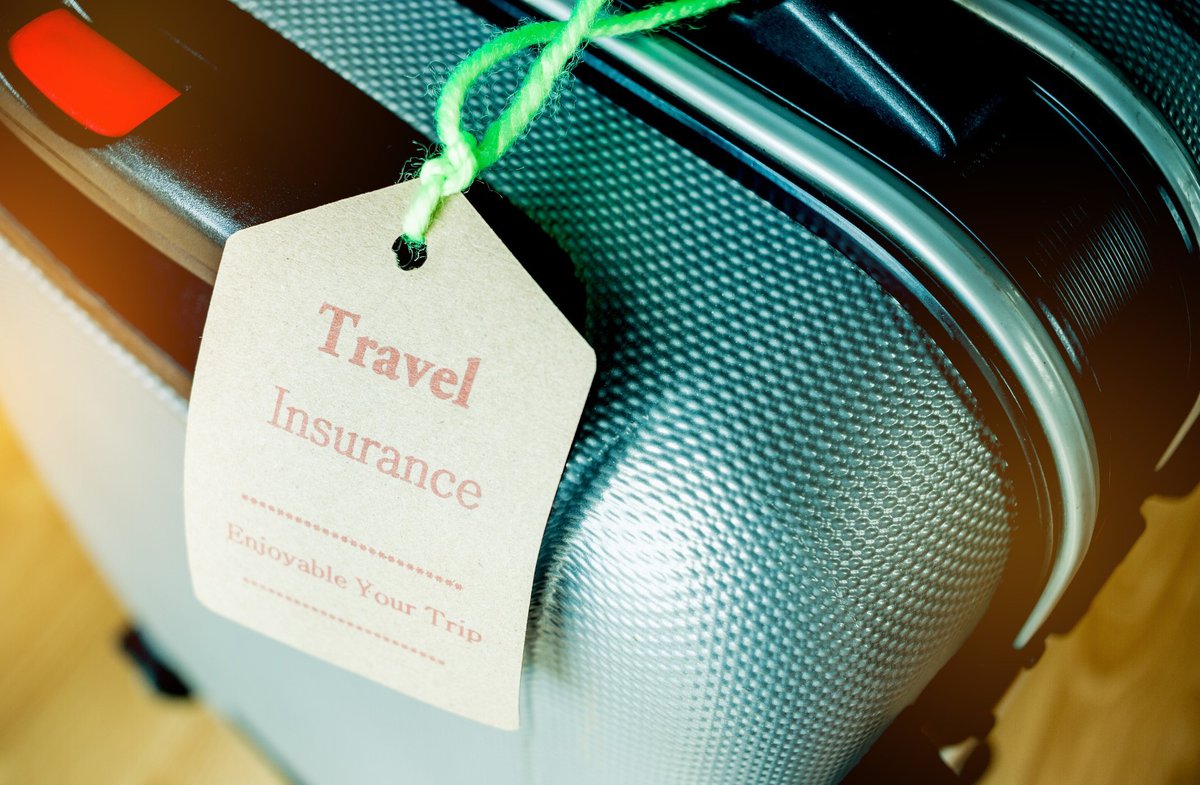 As the old American Express TV ads used to insist, membership has its privileges. Owners (or "members," as American Express insists on calling its customers) of The Platinum Card® from American Express have more privileges than most. They enjoy richer point bonuses, get credit for Uber rides, and even have free entry to fancy airport lounges.
As a company that has been involved in the travel business for many decades, American Express likes to load up its cards with travel perks and benefits such as insurance offerings. Here's a rundown of the various flavors of travel insurance that come with ownership of The Platinum Card® from American Express.
Credit card travel insurance essentials
Travel perks and benefits are now commonplace for credit cards. Generally speaking, the higher-end the card, the more stacked the "bennies." Various forms of insurance anchor these offerings, as there's much to protect when on the road -- your person, your luggage, and your vehicle.
Some types of travel insurance that often come with a credit card are:
Car insurance to either supplement a cardholder's main auto policy, or serve as the primary coverage.
Travel accident insurance for catastrophic events.
Baggage insurance to compensate for lost luggage.
The Platinum Card® from American Express, being well on the high end of credit cards, has all three of these protections. Let's take a few moments to dig into each one.
Rental car insurance
Cardmembers are automatically covered by the issuer's car rental loss and damage insurance, as long as they pay the full cost of the rental with their card. They must also decline any optional insurance policy offered by the rental agency.
The issuer's policy is secondary, or supplemental, coverage. What it supplements is the card member's existing auto insurance policy; this functions as the primary coverage. Basically, American Express's policy covers the charges not addressed by the primary insurance. It'll even reimburse for the primary insurance's deductible.
American Express's insurance addresses only damage to the vehicle. It does not cover:
Liability
Damages to other vehicles (i.e., not the rental vehicle)
Injuries to individuals in vehicles besides the rental vehicle
If an accident occurs that results in damage to the rental vehicle, the card member must file claims with both insurance providers. The drawback to this is that premiums may rise on the primary insurance.
American Express's car rental loss and damage insurance covers the rental for up to $75,000 in damages to the vehicle. It is valid for up to 30 days of a rental.
There are numerous exceptions that American Express Platinum Card® members must be aware of before they swipe for that nice vacation ride. American Express's car rental loss and damage insurance doesn't cover the following types of vehicles, among others:
"Antique" vehicles, meaning ones that are over 20 years old, or haven't been manufactured any time within the last 10 years.
Cargo vans
Limousines
Off-road vehicles
For the reasons mentioned above, secondary insurance doesn't provide the ideal level of protection. It's better to be covered by a single, primary policy.
Card members renting a vehicle should certainly spend a few more dollars for American Express's premium car rental protection insurance.
For one flat rate depending on the state the renting card member lives in and the level of coverage desired, American Express's car rental loss and damage insurance can be enhanced. Buying the issuer's premium car rental protection makes American Express's coverage primary instead of secondary.
Travel accident insurance
The vast majority of plane, train, and bus journeys go smoothly, with no serious problems. But accidents happen, as we all know, so American Express has got your back. It includes travel accident insurance in the feature set of the American Express Platinum Card®. As with the auto insurance policy, coverage is initiated if the full fare of the trip is paid for by the card.
Should a worst-case scenario -- i.e. serious injury or death -- occur, the policy would kick in. It would pay out up to $500,000 per "covered person" (the card member, his/her accompanying family members, and additional card members), depending on the type of injury suffered.
In case of death, the policy would pay the full $500,000 to the beneficiary of the deceased.
Baggage insurance
One of the biggest annoyances when traveling is lost luggage. Like the other included insurances, American Express's baggage insurance policy comes in force when 100% of the fare on the chosen conveyance is paid by the card.
American Express's baggage insurance compensates for lost luggage, at up to $3,000 for each covered person, as defined in the previous section. Lost carry-on pieces are eligible for the full $3,000, while checked baggage maxes out at $2,000.  Any combination of the two pays out at $3,000.
On top of that, this policy protects "high-risk items," for up to $1,000 for each covered person. This category covers a wide range of goods. The types listed by American Express "include, but are not limited to:"
Computers
Jewelry
Photographic equipment
Sporting equipment
Are the cards travel insurances sufficient?
In the travel sphere, The Platinum Card® from American Express's considerable value comes more from its perks than its protections. It has a long list of them, including the aforementioned Uber credits and airport lounge access.
Particularly given that it's an elite product, in terms of insurance the card doesn't really distinguish itself all that much from rivals. It also doesn't include trip delay/cancellation or delayed baggage insurance, strong features included in competing high-end cards like the Chase Sapphire Reserve®.
But that's not to say it lacks value and utility. The three insurances combine to provide a nice umbrella of coverage for a traveler, especially if the premium car rental protection insurance supplement is purchased (and why wouldn't it be, at such low rates?).
To summarize, The Platinum Card® from American Express delivers a good set of insurance policies to help give a traveler peace of mind. It's a fine card to take on a trip.
Our credit card expert uses the card we reveal below, and it could earn you $1,148 (seriously)
As long as you pay them off each month, credit cards are a no-brainer for savvy Americans. They protect against fraud far better than debit cards, help raise your credit score, and can put hundreds (or thousands!) of dollars in rewards back in your pocket each year.
But with so many cards out there, you need to choose wisely. This top-rated card offers the ability to pay 0% interest on purchases until late 2021, has some of the most generous cash back rewards we've ever seen (up to 5%!), and somehow still sports a $0 annual fee.
That's why our expert – who has reviewed hundreds of cards – signed up for this one personally. Click here to get free access to our expert's top pick.
We're firm believers in the Golden Rule, which is why editorial opinions are ours alone and have not been previously reviewed, approved, or endorsed by included advertisers. The Ascent does not cover all offers on the market. Editorial content from The Ascent is separate from The Motley Fool editorial content and is created by a different analyst team.