This Could Be the Best Way to Use Your Credit Card
Follow this simple set of guidelines to make the most of your cards.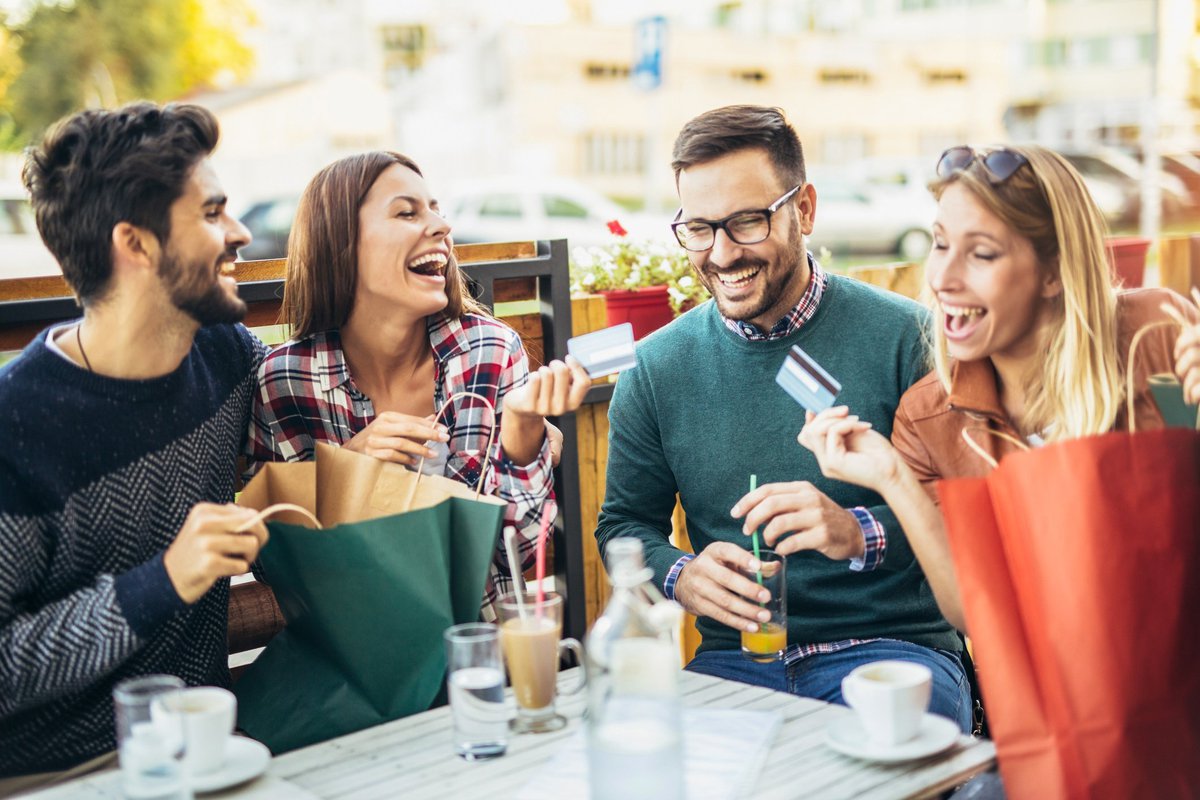 Credit cards can be either a valuable tool giving you powerful benefits or a gateway to a nightmare of debt. It all depends on how you use the credit cards you have. If you want to avoid the problems that millions of credit card users face, you have to use your credit card in the best way you can. Follow these three simple rules, and you'll be on your way to making the most of your credit cards.
1. Never carry a balance
Credit cards offer the same benefits to their cardholders regardless of whether they carry a balance. Yet when it comes to the card companies making money, customers who carry balances are far more profitable than those who don't. That's because if you have a balance, you'll have to pay hefty finance charges that are the chief moneymaker for the financial institutions that issue those cards.
That's not to say that card companies can't make money off you if you don't carry a balance. Collecting transaction-based fees from merchants is also profitable. But to avoid high interest payments that will more than offset any benefits from using typical credit cards, it's essential not to carry a balance.
2. Get the biggest rewards you can find
Cardholders can pick the right rewards credit card and choose from a wide variety of rewards for using them. Some cards offer a percentage of purchases as cash back, while others use airline miles or other point-based systems as the medium for their rewards programs.
Navigating the various programs that different cards offer can be tricky, but the smartest strategy involves the following:
Have an all-purpose credit card that offers consistent rewards for all of your spending.
Have specialty credit cards that consistently offer higher rewards for specific categories that match up with your spending patterns.
Take advantage of periodic short-term incentive programs that offer temporarily higher rewards in certain spending categories.

By putting together the optimal arsenal of credit cards, you can make the most of the rewards opportunities that cards can give you.
3. Don't make dumb mistakes
Credit card companies are ready to pounce if you slip up with your cards. Something as simple as missing a payment due date can have a host of negative impacts, ranging from late payment fees to the start of interest charges on your entire balance. Similar fees can apply if you try to spend above your credit limit or if a check you submit for payment gets returned.
The costs of simple mistakes can wipe out all the work you do elsewhere to maximize card rewards and make the most of what your credit cards have to offer. Be diligent about making full payments on time and in whatever manner will ensure that none of those much-hated card fees applies.
Make credit cards the best tool you have
Everyone has to spend money, and used correctly, credit cards can be one of the smartest ways you have to pay for the things you need. By using your credit card in the best way possible, you'll take full advantage of everything credit cards have to offer without suffering any of the pitfalls that so many cardholders end up facing.
Our credit card expert uses the card we reveal below, and it could earn you $1,148 (seriously)
As long as you pay them off each month, credit cards are a no-brainer for savvy Americans. They protect against fraud far better than debit cards, help raise your credit score, and can put hundreds (or thousands!) of dollars in rewards back in your pocket each year.
But with so many cards out there, you need to choose wisely. This top-rated card offers the ability to pay 0% interest on purchases until late 2021, has some of the most generous cash back rewards we've ever seen (up to 5%!), and somehow still sports a $0 annual fee.
That's why our expert – who has reviewed hundreds of cards – signed up for this one personally. Click here to get free access to our expert's top pick.
We're firm believers in the Golden Rule, which is why editorial opinions are ours alone and have not been previously reviewed, approved, or endorsed by included advertisers. The Ascent does not cover all offers on the market. Editorial content from The Ascent is separate from The Motley Fool editorial content and is created by a different analyst team.