3 Insurance Terms to Know Before Shopping for an Auto Policy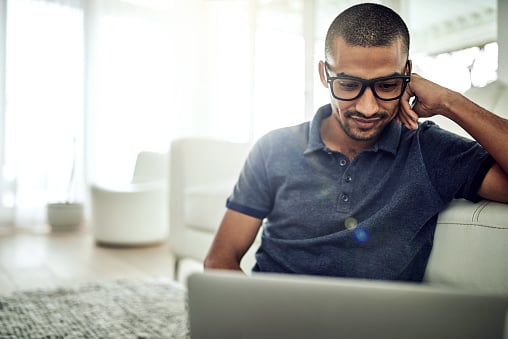 Many or all of the products here are from our partners that compensate us. It's how we make money. But our editorial integrity ensures our experts' opinions aren't influenced by compensation. Terms may apply to offers listed on this page.
Understanding these terms can help drivers get the right coverage.
Shopping for car insurance can be downright confusing. But it's crucial drivers get the right coverage, because vehicles can sometimes have expensive problems. To help ensure motorists get the best policy for their needs, there are three insurance terms to know before buying a policy.
1. Deductible
When a driver signs up for car insurance, they decide the amount of their deductible. That's the amount the policyholder pays out of pocket before the insurer starts paying for any losses.
Drivers may be able to choose from a wide range of options, with many insurers offering deductibles from $250 to $2,500. Policies with higher deductibles have lower premiums, which makes them seem cheaper. But that's not necessarily the case -- if a claim is made, the policyholder has to cover their deductible amount before the insurer starts paying.
If a driver signs up for collision coverage with a $2,500 deductible, then gets into a crash in which they're at fault and cause $3,000 damage to their car, the driver must pay for the first $2,500. The insurer covers just $500 of the total costs. So while premiums are cheaper, motorists pay more if there's a claim. If a driver opts for a larger deductible, they should be aware they're taking on a lot more risk -- and make sure they have the money to foot the bill if a problem happens.
2. Policy limit
"Policy limit," or "coverage limit," is the maximum amount an insurer pays if there's a problem. If a policy has $25,000 per person and $50,000 per accident in bodily injury liability coverage, the insurance company usually pays each crash victim $25,000 if the policyholder causes the crash. No matter how many people are hurt, the insurer only pays a maximum of $50,000 total.
A higher policy limit means higher premium costs. But, again, that means transferring more of the risk to the insurance company. If a driver opts for a limited amount of coverage, they could be left paying for losses out of their own pocket if their policy limit is exceeded.
3. Covered event
A "covered event" is a loss the policyholder's insurance policy covers. For example, if a driver has collision coverage, then a covered event would include a single-car accident or a crash the driver causes that damages their vehicle.
If an insurer doesn't cover a particular cause of loss, then it won't pay for it. For example, while a driver causing an accident in their own car would usually be a covered event, some insurers exclude accidents that happen when the policyholder's vehicle is being used for commercial purposes, such as driving for a ride-sharing company. In that case, an accident that happened while driving a paying passenger would not be a covered event.
It's important for drivers to understand what their auto insurance covers and what it excludes -- otherwise, they could face surprise out-of-pocket costs.
By understanding deductibles, policy limits, and covered events and exclusions, drivers can ensure they get the right insurance coverage to provide the protection they expect.
Our best car insurance companies for 2022
Ready to shop for car insurance? Whether you're focused on price, claims handling, or customer service, we've researched insurers nationwide to provide our best-in-class picks for car insurance coverage. Read our free expert review today to get started.
We're firm believers in the Golden Rule, which is why editorial opinions are ours alone and have not been previously reviewed, approved, or endorsed by included advertisers. The Ascent does not cover all offers on the market. Editorial content from The Ascent is separate from The Motley Fool editorial content and is created by a different analyst team.