Shopping for a New Car? How Your Choice Could Affect Your Auto Insurance Rates
by Kailey Hagen | Updated July 15, 2021 - First published on May 11, 2021
Many or all of the products here are from our partners that pay us a commission. It's how we make money. But our editorial integrity ensures our experts' opinions aren't influenced by compensation. Terms may apply to offers listed on this page.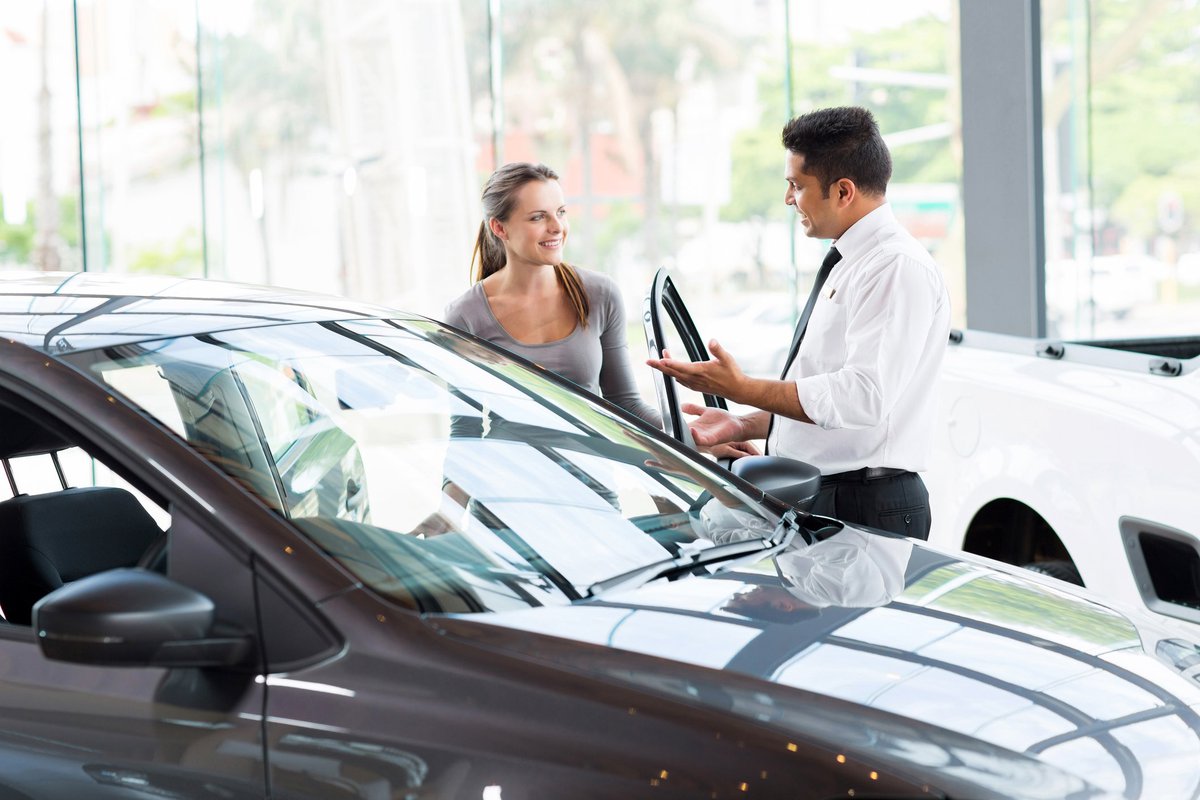 Your car's make and model matter a lot more than you realize.
When you're shopping for a new car, you try to balance a lot of different factors. These can include:
Appearance
Cost
Handling
Comfort
Cargo space
Gas mileage
Optional features
But there's another important factor you may want to add to that list: how your choice is going to affect your auto insurance rates.
Your car's make, model, and features play a huge role in your car insurance premiums. Some factors can help you save money while others could leave you with sticker shock. Here's a brief rundown on all the ways your car affects your insurance rates.
Expensive car, expensive insurance
This is a no-brainer and this is what most people think of when asked about how their vehicle affects their auto insurance rates. It would take a lot more money to repair a tricked-out Lamborghini than it would my 12-year-old Mazda. That's why I have cheap auto insurance and pay a lot less than people who own Lamborghinis.
Popular with thieves, unpopular with insurers
The flashiest cars aren't the primary targets of car thieves. Often, the cars that catch thieves' eyes are the popular cars. In 2019, the most frequently stolen vehicle was a full-size Ford Pickup followed by the Honda Civic.
The best car insurance companies stay up to date on which cars are most likely to get stolen. And that affects the rates they offer drivers of these vehicles. If you own one of these commonly-stolen vehicles and you live in a hotspot for auto theft, you could find yourself paying a lot more. And you might just lose your car someday.
High horsepower, high rates
Say you want to buy a Toyota Camry and you have a choice between a four- and a six-cylinder engine. Does it matter to your insurer which you choose? Actually, yes. Cars with more horsepower can accelerate faster and reach faster speeds. You may never try pushing your car to its limits, but the fact is the potential for extreme speed -- and worse accidents -- is there, so insurers charge you more.
If you don't think you'll actually need the extra horsepower, you can save money both on your vehicle purchase and your auto insurance by going with the smaller engine.
Stop thieves, save money
Some auto insurers offer discounts to drivers who have anti-theft devices or other safety features installed in their vehicles. That's because if you have an anti-theft device in your car, there's a smaller risk of your vehicle being stolen and therefore, a lower likelihood of your insurer having to pay you for a loss.
Other features car insurers may give you discounts for include:
Anti-lock brakes
Electronic stability control
Daytime running lights
However, the discounts from having these features in your vehicle usually aren't large. So if you don't already have them, check with your insurer to see what effect they would have on your rates before you shell out any additional cash to add them.
If you're not sure whether the vehicle you're considering or any potential upgrades you plan to make are going to affect your insurance rates, it doesn't hurt to get some car insurance quotes and find out. Get quotes for a four- and six-cylinder Camry, for example, and see what kind of difference that makes. Or compare two different makes and models you're considering. You don't have to base your entire decision on how much your car will cost to insure, but it's smart to have some idea of what you'll pay before you drive your new ride off the lot.
We're firm believers in the Golden Rule, which is why editorial opinions are ours alone and have not been previously reviewed, approved, or endorsed by included advertisers. The Ascent does not cover all offers on the market. Editorial content from The Ascent is separate from The Motley Fool editorial content and is created by a different analyst team.