Own Land? Here's Why You Need Vacant Land Insurance
Many or all of the products here are from our partners that pay us a commission. It's how we make money. But our editorial integrity ensures our experts' opinions aren't influenced by compensation. Terms may apply to offers listed on this page.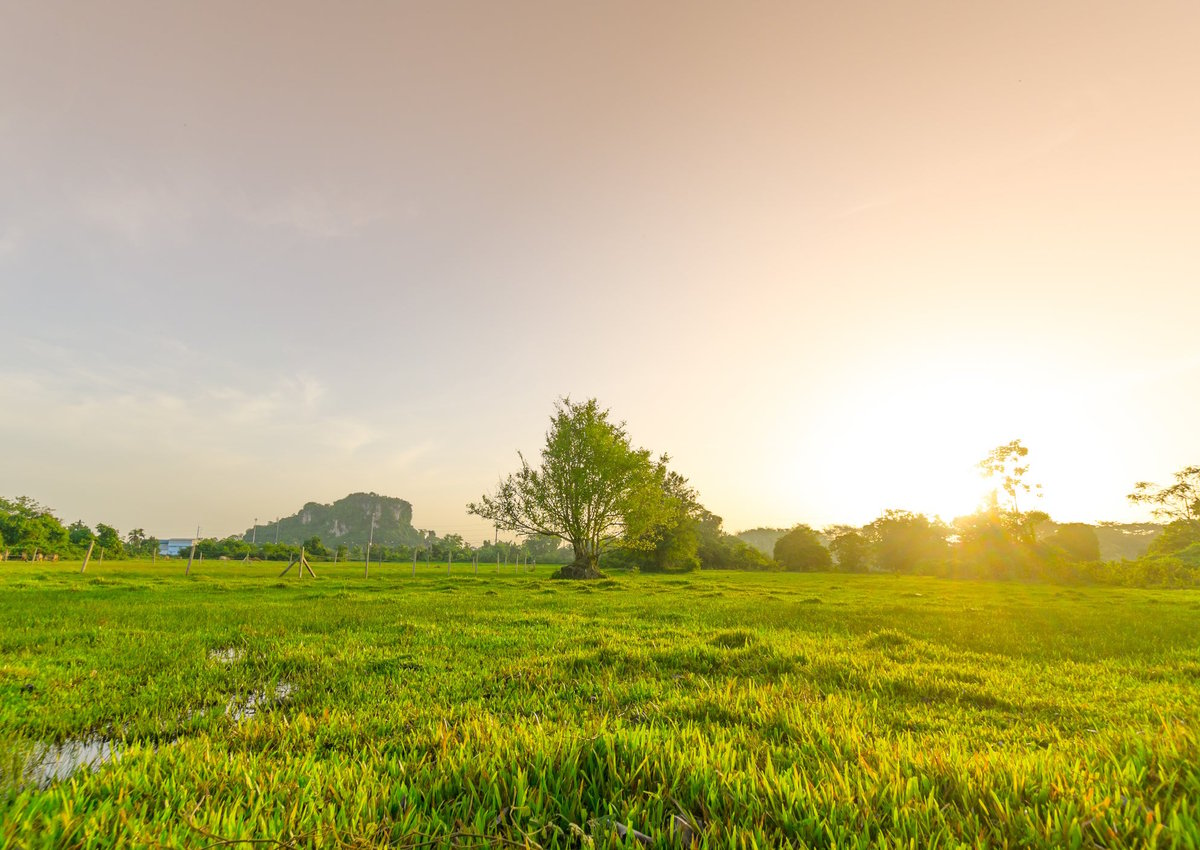 For anyone who owns land, living without vacant land insurance represents a financial risk.
Let's say a person owns their home outright. No mortgage lender is telling them that they must insure the property against peril. Would they risk living without homeowners' coverage? Would they be willing to pay to replace the roof if it was damaged in a storm or to rebuild the house if it burned to the ground? What would they do if a visitor to their home was injured?
Just as homeowners insurance protects against loss at home, vacant land insurance protects those who own land. And vacant land insurance protects the landowner's financial interest if someone is hurt or killed while on that property.
Why buy vacant land insurance?
Vacant land insurance is a type of liability coverage. Its sole purpose is to protect the owner's interests if anyone is hurt on the property or sues the owner for injuries. It doesn't protect structures on the land (like a barn or other outbuilding), but it does make sure the policyholder doesn't go bankrupt due to the actions of another person.
Do I really need vacant land insurance?
Property owners are not required by law to insure their vacant land. Still, without it, a landowner may wind up dealing with high medical costs and lawsuits. Let's say a landowner and a friend regularly fish in the pond on their vacant land. That friend steps into a hole the landowner has been meaning to fill and breaks their ankle, requiring hours of surgery. Just as the landowner would be responsible if that friend was hurt in their home, they are likely on the hook on vacant land -- particularly if someone is injured due to negligence on the part of the landowner.
No matter what a landowner allows people to do on their vacant land, from hunting to hiking, they can be held responsible if someone is hurt.
What about trespassers?
Here's where things get sticky. As a general principle, a landowner is not liable if someone trespasses on their land and is injured. But there are exceptions, according to AllLaw. For example, say the vacant land sits between a busy bus stop and a school, and children regularly cross the land to get to class. The landowner is aware their land is being used and could be held responsible if someone is hurt.
The same is true if they know people regularly hunt on their land or ride ATVs. Even if the owner has posted no trespassing signs, once they know others are using their land, they must do everything within their power to make sure people are safe.
In most states, that means the landowner must refrain from doing anything -- like skeet shooting or target practice -- that could cause harm to trespassers. There is no "stand your ground" law for someone who is simply trespassing on a landowner's property.
Imagine that a piece of land includes a wooded area, and the owner has seen evidence that people use those woods to camp. It's up to the landowner to make sure nothing happens that might put those people in peril, even if they were never granted permission to be on the land. The property owner has every right to ask trespassers to leave or to set up barriers that make it difficult to trespass. They can even involve law enforcement, but they have no legal right to deliberately hurt someone.
Vacant land insurance removes the stress
For a landowner, the beauty of vacant land insurance is knowing that they're protected if someone is injured on their property. If they're sued due to negligence or any other reason, they don't have to worry about losing everything they own. And the best news? Vacant land insurance is relatively cheap.
For example, depending on the size and location of the property, the average $1,000,000/$2,000,000 general liability vacant land policy starts at around $27 per month. That's $324 per year to enjoy the property without focusing on what will happen if someone is injured. Even if someone owns a large piece of land, it's often still possible to insure against loss for less than $100 per month.
Vacant land insurance coverage
Like most liability protection, vacant land insurance covers the following:
Medical bills
Pain and suffering
Lost wages
Death benefits
Legal costs
Limitations of vacant land insurance
Vacant land insurance has its limits and does not cover the following:
Purposefully inflicted injuries
Injuries suffered by anyone working for the property owner
Injuries sustained by the landowner, their spouse, or their dependents
Where to buy vacant land insurance
Vacant land coverage is available through most major insurance companies, and a property owner's best bet may be to ask their current homeowners insurance company whether they carry it. One thing property owners should keep in mind is that the insurance company will likely want to inspect the property to verify size, condition, and other factors that go into the cost of coverage.
Owning land is part of the American dream. Fortunately, insurance companies make it easy to protect that dream.
Our best homeowners insurance companies for 2022
There are many homeowners insurance companies to choose from. We've researched dozens of options and short-listed our favorites here. Looking for a green build discount or easy bundle policies? Want an easy-to-use interface? Read our free expert review and get a quote today.
We're firm believers in the Golden Rule, which is why editorial opinions are ours alone and have not been previously reviewed, approved, or endorsed by included advertisers. The Ascent does not cover all offers on the market. Editorial content from The Ascent is separate from The Motley Fool editorial content and is created by a different analyst team.