Don't Assume a Chronic Condition Always Means Life Insurance Is Out of Reach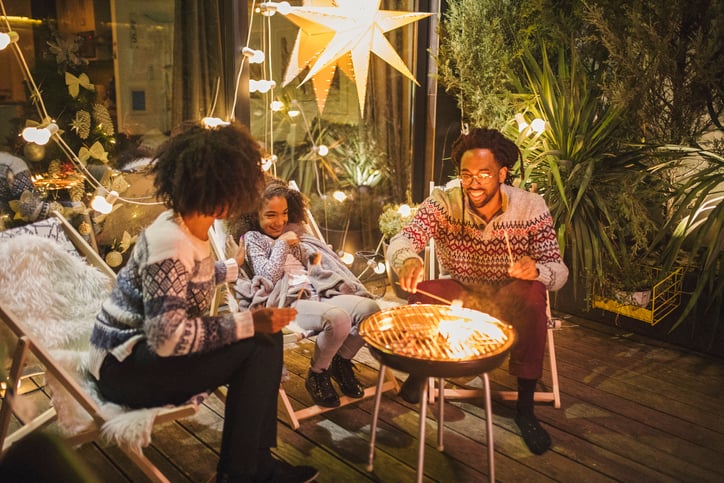 Many or all of the products here are from our partners that compensate us. It's how we make money. But our editorial integrity ensures our experts' opinions aren't influenced by compensation. Terms may apply to offers listed on this page.
Life insurance provides important protection for loved ones. Don't assume a chronic condition puts a policy out of reach.
---
Key points
Life insurers may deny people coverage if they have pre-existing conditions.
Some chronic conditions won't necessarily lead to a denial.
There are policy options even for people with serious medical issues.
---
Life insurance is one of the most important purchases a person can make.
Without a life insurance policy, individuals leave their loved ones at risk of financial disaster. An untimely death that leads to a loss of income or services could leave spouses, children, or other family members struggling to cope with the financial fallout.
That's why it can be so frustrating in situations where a person develops a chronic condition and believes they can't buy life insurance. The good news, however, is that those with medical ailments who do not necessarily have coverage yet may still be able to buy a policy even if they have been diagnosed with an ongoing medical issue.
Here's what consumers need to know.
Not all chronic conditions are disqualifying
The first thing people with a chronic condition should be aware of is that their medical problem doesn't necessarily mean buying life insurance is off the table.
With some serious illnesses, such as metastatic cancer, most standard term life and whole life insurance providers will indeed deny coverage entirely. That's because they assess the risk of people dying during a term of coverage when deciding whether to offer life insurance. If the likelihood of a death during the policy term is too great, the insurer will deny coverage entirely.
But there are many other chronic conditions that don't necessarily lead to a denial. For example, people with asthma, controlled diabetes, HIV, or a number of other ailments may still be able to get standard term or whole life coverage. While they may pay higher premiums than people in perfect health, different insurers have different policies with regard to when they deny coverage or how large of an added cost to impose.
Those with chronic conditions should carefully shop around to explore all of their options to find the best coverage at the most affordable cost.
There are other life insurance options available
People with serious chronic conditions will still find they have some coverage options, even if standard term or whole life insurance policies aren't available due to their elevated risk.
There are options such as guaranteed issue life insurance or final expense insurance that are available to just about everyone, no matter their health status. These policies usually don't require medical exams, and chronic conditions aren't disqualifying.
Now, the downside is that final expense or guaranteed issue policies usually have lower coverage limits. Most also impose a waiting period. It could take several years of paying premiums after buying coverage before the insurer will pay the full death benefit.
Still, for those who don't expect to pass imminently but who are not able to get standard term life insurance, these options can provide some protection for loved ones, including making sure they don't get stuck with funeral costs they have to pay for out of pocket. They are worth looking into as an option for those whose medical problems prevent the purchase of standard coverage.
The bottom line is, buying life insurance could be even more important with a medical issue, so those who have a chronic condition should look into all their options to get the coverage their loved ones could come to rely on.
Our picks for best life insurance companies
Life insurance is essential if you have people depending on you. We've combed through the options and developed a best-in-class list for life insurance coverage. This guide will help you find the best life insurance companies and the right type of policy for your needs. Read our free review today.
We're firm believers in the Golden Rule, which is why editorial opinions are ours alone and have not been previously reviewed, approved, or endorsed by included advertisers. The Ascent does not cover all offers on the market. Editorial content from The Ascent is separate from The Motley Fool editorial content and is created by a different analyst team.