Bringing Home a New Pet? 5 Important Steps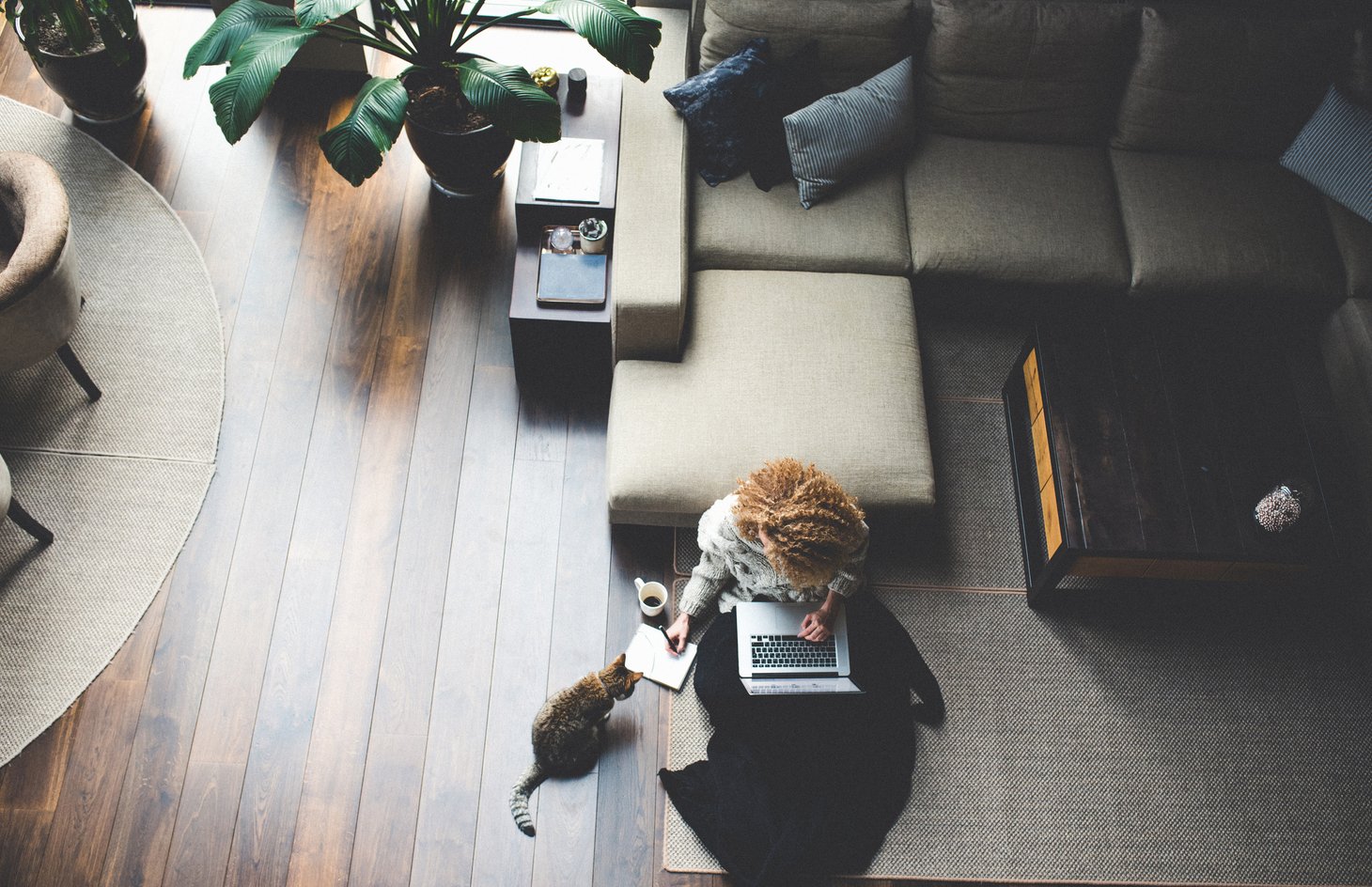 Many or all of the products here are from our partners that compensate us. It's how we make money. But our editorial integrity ensures our experts' opinions aren't influenced by compensation. Terms may apply to offers listed on this page.
Adding a new family member is always cause for celebration -- and planning.
---
Key points
Putting money aside for emergency pet expenses is a good move before getting a new pet.
Get a pet insurance policy in place as soon as you know your new pet's specifics (species, breed, age).
Find a good veterinarian (or inform your existing one about the new addition) and take care to pet-proof your home.
---
If you've got space in your heart and space in your home, you might be looking to fill it with a new pet. Companion animals come in all shapes, sizes, and species, from your run-of-the-mill cat or dog all the way to exotic pets like tropical birds, saltwater fish, and scaly reptiles. Each of these pets has different requirements, and it'll be up to you to fulfill them. The steps you take before your new pet comes home can help ensure their health and happiness, as well as keep your finances in good shape.
Yes, like so many aspects of life, money plays a big part in successful pet ownership, too. You want to be able to give your beloved pet the best life possible while they're with you. According to PetMD, the average lifespan of a cat is 13 to 17 years, and the average lifespan of a dog is 10 to 13 years. There's a lot of variables that go into these figures; for example, a smaller dog will generally live longer than a large one, and an indoor cat will generally live longer than one who roams the outdoors.
A Synchrony study found the cost of care over a 15-year lifespan for a dog runs $19,893 to $55,132, and for a cat, those same 15 years will cost $15,055 to $45,790.
Give your companion animal the best shot at a long and healthy life by taking the following steps before they arrive.
1. Save up an emergency fund
Many people have acquired a new pet on the spur of the moment (myself included; pro-tip, if someone offers to let you hold a kitten, you may want to decline the offer if you don't want to be tempted). This actually isn't ideal, as you may not have had the chance to save up a solid emergency fund beforehand (or plan to devote a chunk of your existing emergency fund to pet expenses). Why do you need cash savings for a new pet?
Expenses can pop up out of the blue at any time, under any circumstances, and the last thing you want when you're getting a new pet is to have to go into debt because of a medical emergency or other big cost you weren't expecting.
I last added a new pet to my household in 2021, when I adopted a kitten from an animal shelter. All was well with him for the first few days, but then he got sick. Seymour needed a trip to an emergency vet clinic and expensive medication for a few weeks, and since I didn't have an emergency fund at that time, I had to rely on my credit card to cover costs.
Pet insurance could have defrayed some of the cost for me (more about that below), but since it usually works on a reimbursement model, I would've had to pay for Seymour's care upfront and wait to be paid back. Do yourself (and your new pet) a favor and ensure you have some cash savings put aside in a good high-yield savings account.
2. Get a pet insurance policy
If you've decided to get a new pet, look into a pet insurance policy. If you're adopting a dog or cat, you'll have the choice of many different insurers. For exotic pets, your choices will be more limited, but it's still worth getting a policy. As noted by the Texas A&M School of Veterinary Medicine & Biomedical Sciences, many people are unprepared for the costs of exotic pets (including vet bills), and you can likely save money on veterinary care with a pet insurance policy.
Research the best pet insurance companies and plug in your new pet's data to get quotes. Generally, you'll need the species, breed, and age, so you'll probably want to wait until you know for sure which pet you're getting! It's a good idea to shop around for coverage, as costs vary. You'll also want to consider whether to add preventive care coverage to your policy; it costs extra, but can help defray the cost of routine vet visits and health procedures your pet needs.
3. Find a good veterinarian
Going right along with securing a pet insurance policy, you'll also need the right medical care for your new pet. If you already have pets at home, you likely have an existing relationship with a veterinarian. Give their office a call to let them know you're getting a new pet. Go ahead and see if you can set up a quick checkup appointment to get a file started on the new addition and ensure their health is in good shape right from the start.
4. Pet-proof your home
Again, if you already have pets, it's likely that your home is set up for their comfort and safety, but if you're going from just having adult pets to adding a puppy or kitten, you're definitely going to want to spend some time pet-proofing.
I already had two adult cats when I adopted Seymour, and while I did my best to ensure that he didn't have access to anything dangerous (like cleaning supplies or electrical cords), kittens are wily. Seymour proved to be a jumper, which meant I had to kitten-proof shelves and tables too. It's a good idea to watch your new pet carefully when you bring them home and be prepared to do even more cleaning and organizing once you discover what kind of trouble they like to get into!
5. Source your supplies
Pets cost money, every day and in so many ways. And they require so much stuff, like an ongoing supply of nutritious food, toys, and other equipment. Before I brought Seymour home, I purchased another litter box, more food and water dishes, extra toys, a new cat bed, and a supply of kitten food, as he was too young to eat the adult food my other two cats were eating.
You can comparison shop for pet supplies too, and it's a great way to save money. Check prices at pet supply stores in your area (it's a good bet you have a big-box pet shop or two local to you), as well as online retailers like Chewy and Amazon. Having pet supplies delivered is extremely convenient, and even if you don't pay less in dollars, saving the time can also be a money-saver.
I'm a freelance worker, and the less time I have to spend driving to the store, shopping, and then hauling heavy bags of cat food and litter up to my apartment, the better it is for my bottom line. You might also consider setting up regular deliveries of pet food and other supplies you use often, once you figure out how frequently you're buying them. Buying in bulk can sometimes save you money, too.
It's wonderful to give a companion animal a new forever home, and get to know and love them as they settle in. Take the steps above before you bring home your pet, and give them the best shot at a happy life with you.
We're firm believers in the Golden Rule, which is why editorial opinions are ours alone and have not been previously reviewed, approved, or endorsed by included advertisers. The Ascent does not cover all offers on the market. Editorial content from The Ascent is separate from The Motley Fool editorial content and is created by a different analyst team.
John Mackey, former CEO of Whole Foods Market, an Amazon subsidiary, is a member of The Motley Fool's board of directors. Discover Financial Services is an advertising partner of The Ascent, a Motley Fool company. Synchrony Financial is an advertising partner of The Ascent, a Motley Fool company. The Motley Fool has positions in and recommends Amazon.com. The Motley Fool recommends Discover Financial Services. The Motley Fool has a
disclosure policy
.