3 Reasons HELOCs Aren't as Great as You Think They Are
by Maurie Backman | Updated July 19, 2021 - First published on April 8, 2021
Many or all of the products here are from our partners that pay us a commission. It's how we make money. But our editorial integrity ensures our experts' opinions aren't influenced by compensation. Terms may apply to offers listed on this page.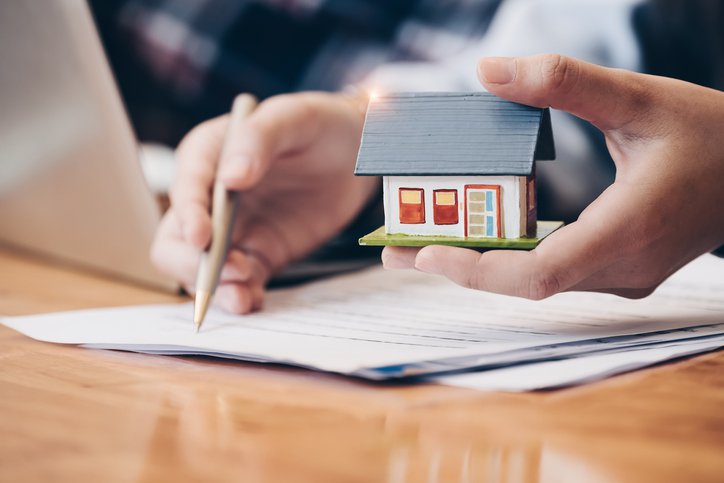 A home equity line of credit might seem like a good borrowing option -- but beware the drawbacks involved.
When you need money, whether to cover an unplanned bill or take on a large renovation project for your house, you may be tempted to tap the equity in your home. Your home equity is the portion of your home you own outright. If your home's market value is $400,000 and you owe $300,000 on your mortgage, it means you have $100,000 worth of equity. You'll generally have the option to borrow against that sum, whether in the form of a home equity loan or a home equity line of credit (HELOC).
With a home equity loan, you borrow a lump sum and pay it back in equal installments over time -- just like any loan. With a HELOC, you get a line of credit you can draw from at will. Usually, you'll have five to 10 years to take a HELOC withdrawal. From there, you'll only pay interest on the amount you actually borrow. Say you get a $20,000 HELOC and a 10-year draw period. If you only end up taking out $5,000 after those 10 years, that's all you'll need to pay back. And your interest charges will be based on the $5,000 you borrowed, not $20,000.
A lot of homeowners like HELOCs because they can be very flexible. But here are three reasons HELOCs aren't as wonderful as you might think.
1. They come with variable interest rates
When you borrow money with a home equity loan, you'll pay the same interest rate on that debt until it's gone. The result? Predictable monthly payments. With a HELOC, the interest rate on the sum you borrow can be variable, which means that in the course of paying it off, your monthly payments could increase, thereby straining your budget.
2. They can open the door to more spending
HELOCs can be pretty generous for people with a lot of equity in their homes. And while the option to borrow a lot of money could be considered a good thing, it's also a dangerous thing. HELOCs let you borrow money for any purpose -- you're not limited to home repairs or improvements. As such, it's conceivable that you might take out a HELOC to go on vacation or upgrade your home's electronics -- things you probably shouldn't be spending money on if you can't afford to pay for them outright.
3. They can put you at risk of losing your home
When you borrow via a HELOC, your home is used as collateral for that loan. What that means is if you fall behind on your HELOC payments, you could eventually risk losing your home. Just as your mortgage lender can foreclose on your property if you fail to make your monthly payments, your HELOC lender can do the same if you fail to keep up. That's a risk you'll need to consider carefully before borrowing against your home.
The great thing about HELOCs is that they give you a lot of borrowing flexibility and are also fairly easy to qualify for provided you have equity in your home. (Other loans, for example, like personal loans, rely more heavily on your credit score for approval.) But be careful when taking out a HELOC. While it may seem like a terrific option at first, it's also a choice you could easily wind up regretting.
The Ascent's Best Mortgage Lender of 2022
Mortgage rates are on the rise — and fast. But they're still relatively low by historical standards. So, if you want to take advantage of rates before they climb too high, you'll want to find a lender who can help you secure the best rate possible.
That is where Better Mortgage comes in.
You can get pre-approved in as little as 3 minutes, with no hard credit check, and lock your rate at any time. Another plus? They don't charge origination or lender fees (which can be as high as 2% of the loan amount for some lenders).
We're firm believers in the Golden Rule, which is why editorial opinions are ours alone and have not been previously reviewed, approved, or endorsed by included advertisers. The Ascent does not cover all offers on the market. Editorial content from The Ascent is separate from The Motley Fool editorial content and is created by a different analyst team.