3 Reasons to Consider a Cash-Out Refinance Today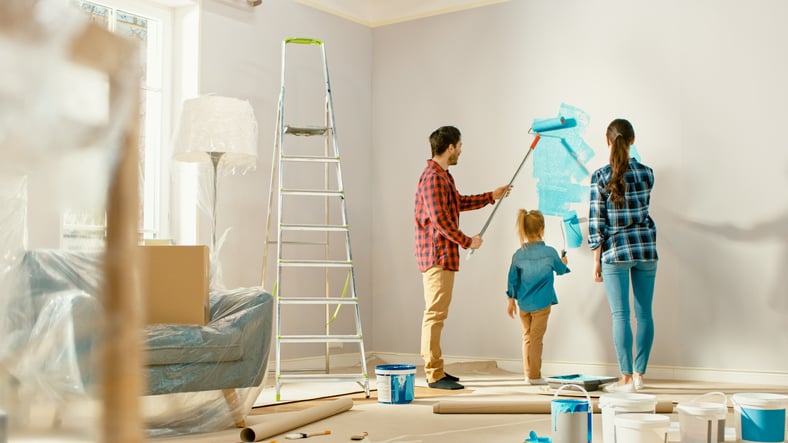 Many or all of the products here are from our partners that compensate us. It's how we make money. But our editorial integrity ensures our experts' opinions aren't influenced by compensation. Terms may apply to offers listed on this page.
Here's why borrowing more than your remaining mortgage balance could be a smart move today.
A lot of homeowners are refinancing their mortgages these days, and for good reason. Mortgage rates have fallen to historic lows, and while refinance rates are higher than those associated with purchase mortgages for new homes, they're still extremely competitive. And if you're going to refinance, you may be considering a cash-out refinance instead of a standard one.
With a cash-out refinance, you borrow more than your remaining mortgage balance. For example, if you owe $150,000 on your home, you might instead get a new loan for $170,000. From there, you'd have the option to use that extra $20,000 however you please.
To be clear, taking on additional debt comes with risk, so if you're going to do a cash-out refinance, there should be a good reason for it. But here are three scenarios where a cash-out refinance likely makes sense given today's low rates.
1. You want to improve or repair your home
If you need to sink money into your home that you don't have in cash, you have several options. You could borrow against your home via a home equity loan or line of credit, you could take out a personal loan, or you could even charge your expenses on a credit card (though the latter option is definitely not recommended because credit cards have extremely high interest rates). But in all of these cases, you'll likely pay a lot more interest on the amount you borrow than you will on a cash-out refinance, given today's rates.
Of course, this assumes that your credit score is high enough to qualify you for the best mortgage refinance rates out there. But if you're sitting on a score that's in the mid-700s or higher, there's a good chance you'll get a stellar rate on your refinance.
2. You want to consolidate debt
If you have existing debt -- say, a couple of credit card balances plus a personal loan -- then you could use a cash-out refinance to consolidate that debt and pay it off at a lower interest rate. In this situation, you'd take extra money out of your mortgage, use it to pay off your various debts, and then simply repay your new mortgage. You'll save money on interest, and you'll also make just one monthly payment instead of several, which decreases the risk that you'll forget to pay a bill and get dinged for it.
3. You want to buy yourself some financial breathing room
Many people are sorely lacking in emergency savings, and given the state of the economy today, that's a scary place to be. If you have very little money in the bank, a cash-out refinance could help you pad your savings and buy yourself some wiggle room in the face of unplanned bills. Of course, in an ideal world, you wouldn't borrow more money just to put it in savings. But given how low refinance rates are, right now, it makes sense to have that cushion.
A cash-out refinance isn't something you should jump into. Rather, make sure to weigh the pros and cons. The upside? More money to use as you need or please. The downside? More debt -- debt that could lead to foreclosure if you fall behind on it. But if you have a good reason for doing a cash-out refinance, then it could really pay to take advantage of the low rates that are available today.
We're firm believers in the Golden Rule, which is why editorial opinions are ours alone and have not been previously reviewed, approved, or endorsed by included advertisers. The Ascent does not cover all offers on the market. Editorial content from The Ascent is separate from The Motley Fool editorial content and is created by a different analyst team.