3 Reasons to Refinance Even if You Already Have a Low Mortgage Interest Rate
by Maurie Backman | Updated July 19, 2021 - First published on March 27, 2021
Many or all of the products here are from our partners that pay us a commission. It's how we make money. But our editorial integrity ensures our experts' opinions aren't influenced by compensation. Terms may apply to offers listed on this page.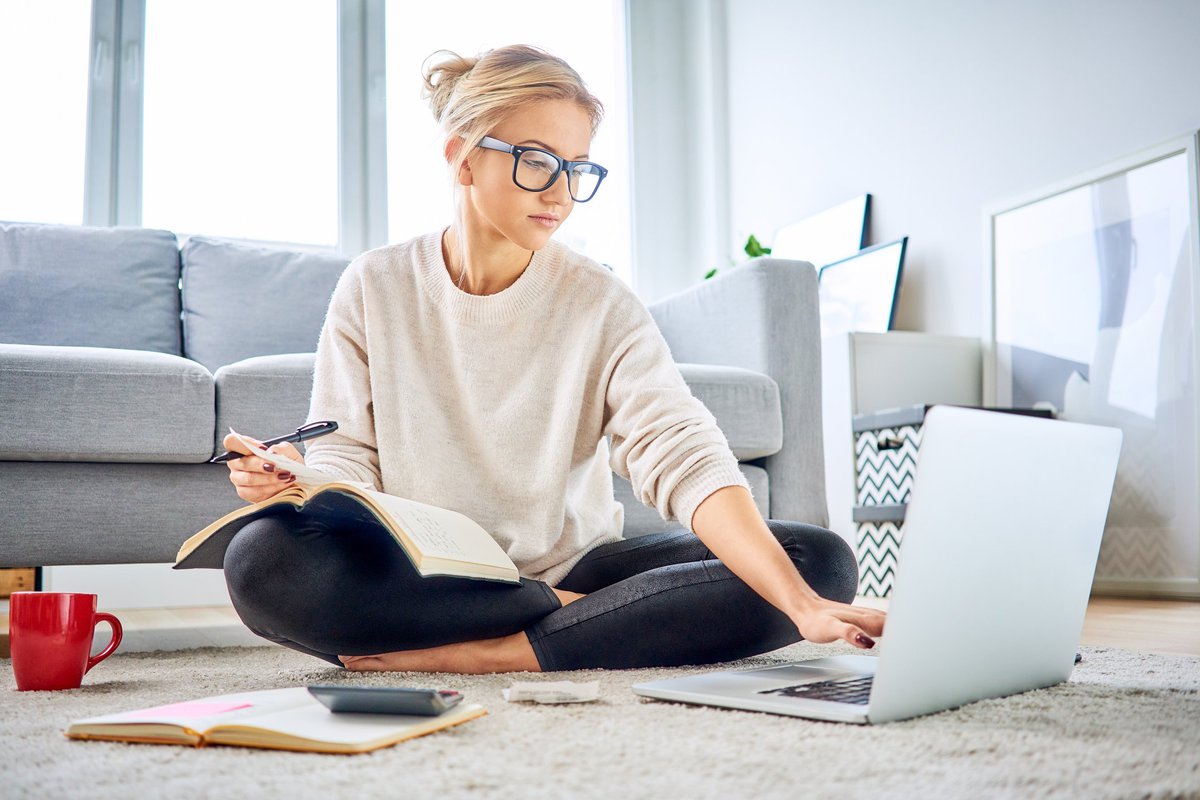 Refinancing could be a smart move -- even if your existing mortgage interest rate is competitive in its own right.
When you refinance a mortgage, you swap your existing home loan for a new one with terms that work better for you. Often, that means lowering your loan's interest rate. In fact, as a general rule, a refinance makes most sense if you can cut your interest rate by about 1% or more.
But what if you already have a low mortgage interest rate and can't cut it by 1%? Should you refinance anyway? If the following situations apply, it could still make sense.
1. You're offered really low closing costs
Just as you're required to pay closing costs on a mortgage to purchase a home, so too do these fees apply when you refinance. And that's where the 1% rate reduction rule comes in. You want to make sure you're reaping enough savings to make it worth refinancing. But if you get a refinance offer with really low closing costs, it could still pay to move forward -- even if your existing rate is low and you won't cut your rate all that much.
Let's say you're already paying a low interest rate. You find a refinance deal that will only slash your monthly mortgage payment by $60. If it costs you $1,800 to refinance, it will take 30 months before you break even and start enjoying savings. But if you have no plans to move within the next 10 years, refinancing could still pay off. After all, $60 a month adds up to an extra $720 in the course of a year.
Now to be clear, $1,800 would constitute extremely low closing costs. Average refinance closing costs tend to be more like $5,000. But you never know when a lender might come to you with a great deal.
2. You want to do a cash-out refinance
A cash-out refinance lets you borrow more than your remaining loan balance and use that extra money for any purpose you choose. Perhaps you're paying a low interest rate on your mortgage but have a lot of equity in your home (meaning, you own a fair amount of your home outright). In that scenario, a cash-out refinance can be a cheap way to borrow. It could make sense to do one even if you won't lower your loan's interest rate all that much.
Say you owe $200,000 on your mortgage and need $50,000 for a major renovation. If your home is worth $350,000, you should have an easy time getting approved to borrow $250,000. From there, the first $200,000 would pay off your existing loan. And the remaining $50,000 would go to you -- at a much lower interest rate than you'd likely get on a personal loan or credit card.
3. You want to change your loan term
Many people who opt to refinance do so to score a lower interest rate on a mortgage. But in some cases, refinancing can result in a higher rate. This may happen if you go from a 15-year mortgage to a 30-year loan. If you currently have a 15-year mortgage but are struggling to make your payments, refinancing to a 30-year loan could make your housing expenses more manageable. It could be worth taking that route -- even if you already have a great interest rate on your existing loan, and even if your new interest rate is higher than your current one.
If you have a low interest rate on your mortgage, it doesn't mean refinancing won't pay off. Don't automatically assume that's the wrong move. First, consider what getting a new home loan could do for you, even if you don't lower your mortgage interest rate all that much.
The Ascent's Best Mortgage Lender of 2022
Mortgage rates are on the rise — and fast. But they're still relatively low by historical standards. So, if you want to take advantage of rates before they climb too high, you'll want to find a lender who can help you secure the best rate possible.
That is where Better Mortgage comes in.
You can get pre-approved in as little as 3 minutes, with no hard credit check, and lock your rate at any time. Another plus? They don't charge origination or lender fees (which can be as high as 2% of the loan amount for some lenders).
We're firm believers in the Golden Rule, which is why editorial opinions are ours alone and have not been previously reviewed, approved, or endorsed by included advertisers. The Ascent does not cover all offers on the market. Editorial content from The Ascent is separate from The Motley Fool editorial content and is created by a different analyst team.