3 Reasons Your Mortgage Could Fall Through
by Maurie Backman | Updated July 19, 2021 - First published on March 4, 2021
Many or all of the products here are from our partners that pay us a commission. It's how we make money. But our editorial integrity ensures our experts' opinions aren't influenced by compensation. Terms may apply to offers listed on this page.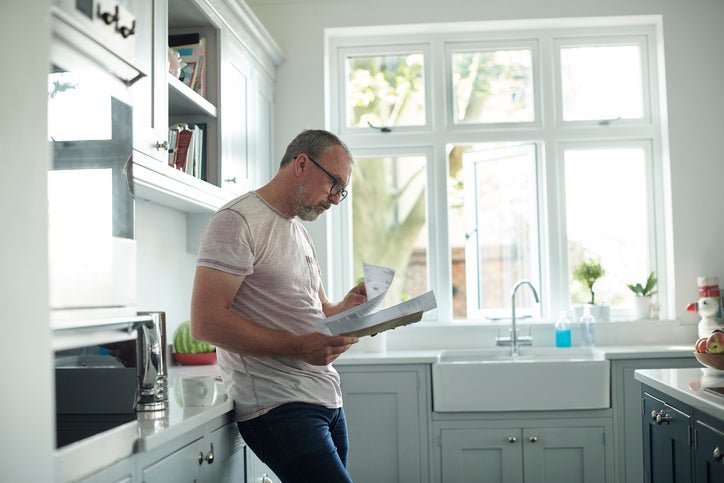 Here's why a home loan that seems on track could end up being taken away.
Many borrowers who get approved for a mortgage will close on that loan several weeks afterward without a problem. But some borrowers don't make it all the way through the closing process. Rather, their mortgages fall through for a variety of reasons. Here are a few scenarios where your loan may be pulled.
1. You lose your job
There are certain criteria you'll need to meet to get approved for a mortgage. These include having a strong credit score, a low debt-to-income ratio, and a steady job with a high enough income to cover your ongoing monthly payments.
Your mortgage lender will generally verify this information at both the time of your application and prior to your closing. If anything changes for the worse, your lender could back out. So if you happen to get laid off before your mortgage closes, you risk having that loan pulled. The only way that won't happen is if you're applying jointly with someone who has a high enough income to cover the loan amount. For example, if you lose your $50,000 a year job, but your spouse makes $200,000 and that salary alone is enough to qualify for your mortgage, you'll be fine.
2. Your job changes
You'll need to provide proof of a steady paycheck to reassure your lender that you'll be able to keep up with your payments. As such, if your job changes, your mortgage could fall through -- even if your new salary is comparable to your old one. The reason boils down to stability. If you're new to a job, your lender may worry it won't work out or won't last and pull your loan.
However, switching jobs midway through the closing process isn't always a deal-breaker. If your income holds steady or increases and you're able to get a letter from your new employer certifying your job is expected to be long-term and the company is stable, your lender may be okay with it.
3. The home you're buying doesn't appraise for enough money
Your lender wants to be sure the home you're buying is worth enough money to cover your loan balance. If you default on your loan, your lender will need to sell your home through foreclosure to get repaid. If it's not worth enough to cover your loan balance, that'll be a problem. That's why getting a home appraisal is a standard part of the closing process. And if your home doesn't appraise for a high enough sum, your mortgage will likely fall through. You might need to make a higher down payment or get your seller to come down on the price to keep the sale on track.
Sometimes, you can do everything right -- boost your credit, pay off debt, save a ton of money -- and still have a mortgage fall through. But now that you understand some of the factors that cause mortgages to get pulled, you can try to work around them. You can't help getting laid off at the wrong time, but you can, for example, avoid switching jobs until your mortgage approval is complete. And while you may not be able to influence an appraisal, you can come in with a backup plan in case the home isn't worth what your seller thinks it is.
The Ascent's Best Mortgage Lender of 2022
Mortgage rates are on the rise — and fast. But they're still relatively low by historical standards. So, if you want to take advantage of rates before they climb too high, you'll want to find a lender who can help you secure the best rate possible.
That is where Better Mortgage comes in.
You can get pre-approved in as little as 3 minutes, with no hard credit check, and lock your rate at any time. Another plus? They don't charge origination or lender fees (which can be as high as 2% of the loan amount for some lenders).
We're firm believers in the Golden Rule, which is why editorial opinions are ours alone and have not been previously reviewed, approved, or endorsed by included advertisers. The Ascent does not cover all offers on the market. Editorial content from The Ascent is separate from The Motley Fool editorial content and is created by a different analyst team.