3 Signs You'll Regret Refinancing Your Mortgage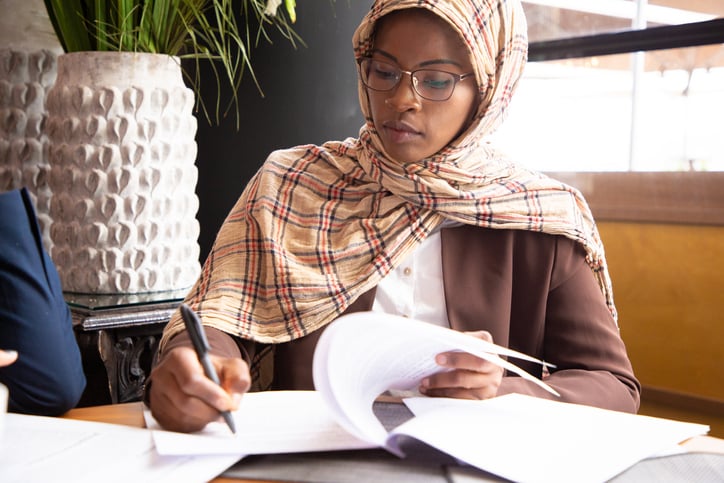 Many or all of the products here are from our partners that compensate us. It's how we make money. But our editorial integrity ensures our experts' opinions aren't influenced by compensation. Terms may apply to offers listed on this page.
Don't rush to refinance without thinking things through.
---
Key points
Refinancing a mortgage can lower your monthly payments and help you borrow extra money affordably.
Refinancing is a decision you shouldn't rush into, even if you're eager to capitalize on low interest rates.
---
There's a reason so many homeowners have refinanced their mortgages this year. Refinance rates have sat at attractive levels since mid-2020, and if you swap your existing home loan for a new one with a lower interest rate, you could shrink your monthly housing payments substantially.
Also, this year, homes have gained a lot of value across the board. This means borrowers are sitting on more home equity that can be used to do a cash-out refinance.
With a cash-out refinance, you borrow more than your remaining mortgage balance and use the extra cash you get for whatever purpose you please. Since interest rates are so low, it's an affordable way to borrow money, especially for things like home renovations.
Refinancing your mortgage is a decision that might serve you well. But if these things apply to you, it's also a move you might regret.
1. You're applying after a drop in your credit score
The whole purpose of refinancing is to secure a mortgage with more favorable terms. Often, that means lowering the interest rate on your loan.
But to snag a low interest rate, you'll need a strong credit score. And if your credit recently took a hit, then it pays to hold off on refinancing until you're able to boost it.
It may be the case that you recently missed a loan payment or were several months late paying a credit card minimum. Unfortunately, even a single late payment could cause a significant drop to your credit score. If that's the situation you're in, it's probably a bad time to refinance.
2. Your plans to stay in your home are uncertain
When you refinance a mortgage, you're charged closing costs to finalize that loan. Those costs vary by lender and can amount to up to 5% of your loan amount. You'll need to make sure you intend to stay in your home long enough to recoup them and come out ahead. If you refinance at a point when you're unsure about your long-term plans, then you may end up throwing money away.
Say you're charged $6,000 in closing costs to refinance. Doing so might result in mortgage payments that cost you $200 less per month. However, it will take you 30 months to break even after having shelled out those fees. And if you're unsure that you want to stay in your neighborhood, or you think you might move for a job in the next couple of years, then refinancing is a move you might bemoan after the fact.
3. You haven't yet made up your mind on renovations
If you'll be doing renovations, a cash-out refinance could be a great way to pay for them. But if you haven't priced out those renovations yet or settled on a specific plan, then you may regret refinancing your home loan.
Imagine you decide to do a cash-out refinance that puts $20,000 in your pocket to finish your basement. If, a month later, you decide you also want to redo your master bathroom, you may not have enough money from that cash-out to cover your costs. A better bet is to settle on your home renovation plans prior to applying for a new mortgage.
Refinancing is a move that could benefit you in many ways. Just make sure the timing is right before applying, and that you've really thought things through if you're borrowing more in the process.
We're firm believers in the Golden Rule, which is why editorial opinions are ours alone and have not been previously reviewed, approved, or endorsed by included advertisers. The Ascent does not cover all offers on the market. Editorial content from The Ascent is separate from The Motley Fool editorial content and is created by a different analyst team.