3 Signs You're Ready to Start Shopping for Your First Home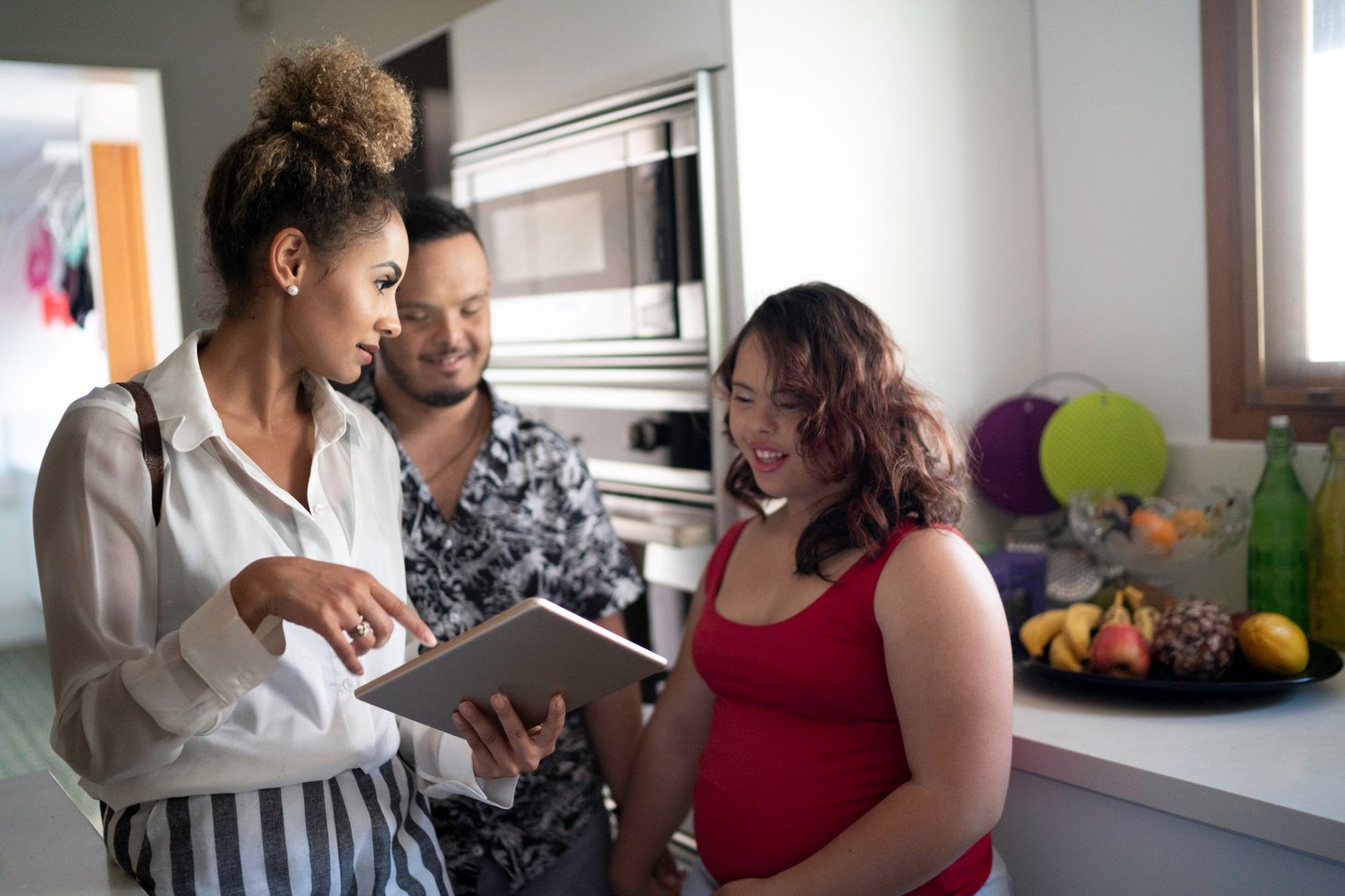 Many or all of the products here are from our partners that compensate us. It's how we make money. But our editorial integrity ensures our experts' opinions aren't influenced by compensation. Terms may apply to offers listed on this page.
Make sure you're ready before you take a big leap into buying a home.
---
Key points
You'll want to have your financial ducks in a row before buying a home.
You may be ready to buy if you can get approved for a loan at a competitive rate and are confident in your ability to make payments.
---
Before you decide to purchase a home, you need to make certain you are ready for the major financial commitment that comes with owning a property.
You'll likely need to apply for a mortgage, so you'll be taking on a substantial amount of debt. And you'll be responsible for maintaining your home so it retains its value -- which means taking care of repairs and ongoing maintenance.
You'll want to ensure you're prepared to qualify for a loan at a competitive rate and handle the responsibilities of homeownership before you begin. Here are these three key signs you're ready to start shopping for your first home.
1. You have good credit
Lenders focus on your credit score when deciding whether to approve you for a loan and to determine the rate you should pay for it. While it's possible to get some types of government-backed loans with low credit -- even scores as low as 500 -- you are inevitably going to pay more if your credit score isn't in good shape.
Ideally, if your score is 740 or above, you should be able to qualify for a loan at the most competitive rates from a wide choice of mortgage lenders. A score of 670 or higher will also usually be good enough to get a reasonable rate on a home loan, although a higher score is better.
If your score has reached these heights, that's a good indicator you are ready to buy a home.
2. You have a down payment
Having money saved to put down on a home is also a good sign. A large down payment allows you to borrow less, which makes your mortgage more affordable. Having a good-sized down payment also reduces the chances you will end up owing more than the amount your home is worth. Owing more than what you could sell your home for has consequences, as it could be difficult to move or refinance if you need to do either.
A down payment of at least 20% will also give you access to a broader choice of lenders, and allow you to avoid having to pay for private mortgage insurance. PMI protects lenders by ensuring they don't lose money if they have to foreclose because you stop making payments. It doesn't provide any protection for you from foreclosure but you have to pay for it, and it can be expensive, adding around 1% or more to your loan cost.
If you don't have 20% down but have some money to put as a down payment, you may still be able to buy your first home at an affordable rate. There are many first-time home buyer programs that can help, and government loans such as FHA loans allow you to make much smaller down payments, as low as 3.5%. These low down payment loans have added costs, though, and you'll have fewer choices of lenders. You'll also face an increased risk of ending up owing more than what your home is worth, so think carefully if the risk is worth it.
3. You have an emergency fund
Homeownership can come with more surprise expenses than you think, especially if you are used to renting or living with family members and haven't had to take care of routine maintenance tasks or fix problems that arise. You don't want to end up having to reach for your credit cards or take out a loan you can't afford if the refrigerator breaks, the heating system goes out, or you need a new roof.
An emergency fund could also be important for another reason. If you develop a medical issue or lose your job and don't have income to pay the mortgage any more, the emergency fund that you saved up could help you avoid foreclosure.
If you have several months of living expenses saved, plenty of money to put down on your home, and your credit is in good shape, then it may just be time to start shopping for the property of your dreams.
We're firm believers in the Golden Rule, which is why editorial opinions are ours alone and have not been previously reviewed, approved, or endorsed by included advertisers. The Ascent does not cover all offers on the market. Editorial content from The Ascent is separate from The Motley Fool editorial content and is created by a different analyst team.