3 Things That May Prevent You From Refinancing a Mortgage
by Maurie Backman | Updated July 19, 2021 - First published on July 4, 2020
Many or all of the products here are from our partners that pay us a commission. It's how we make money. But our editorial integrity ensures our experts' opinions aren't influenced by compensation. Terms may apply to offers listed on this page.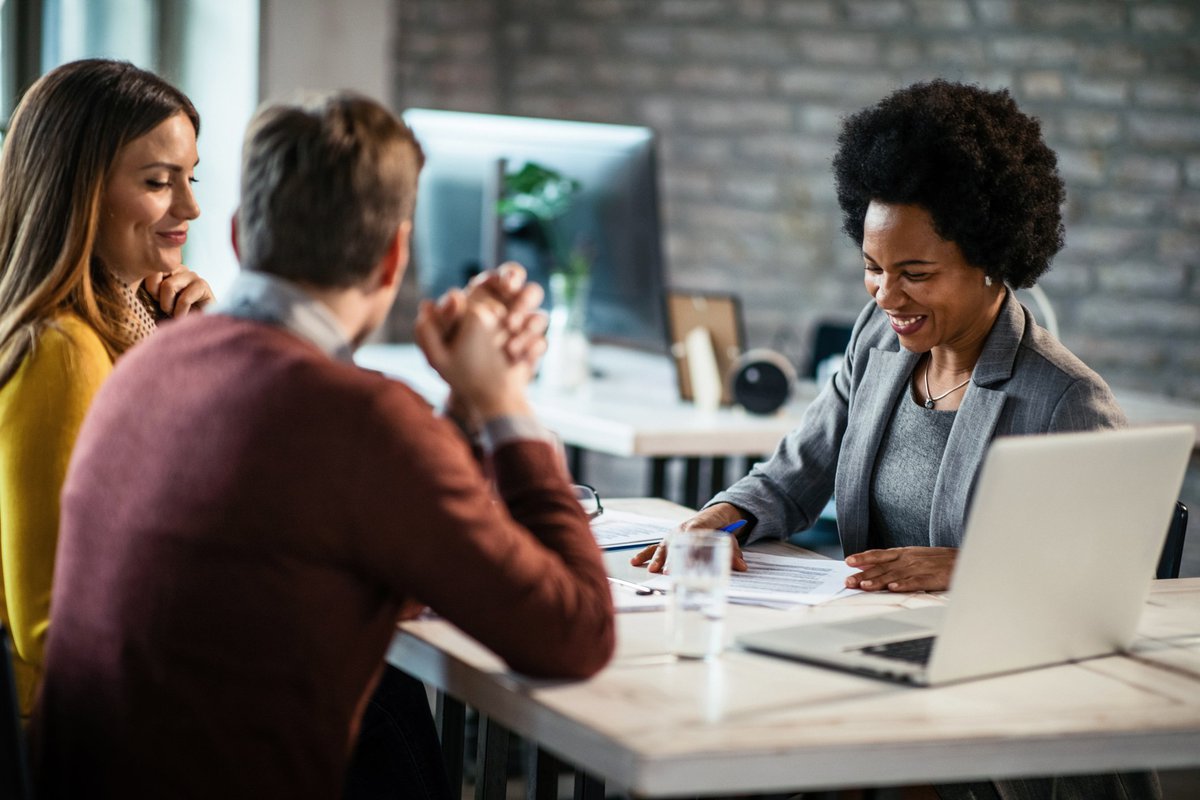 Refinancing a mortgage can lower your monthly housing costs substantially. Here's how to avoid some common problems when refinancing.
Your goal in locking in a mortgage should be to secure the best interest rate possible, especially if you're taking out a 30-year loan that you'll be paying off for a long time. But what if you realize there are better rates available than the one you snagged? If interest rates have come down across the board, then it could pay to refinance your home loan.
When you refinance a mortgage, you swap an existing loan for a new one -- generally, one with a more favorable interest rate. The result? Lower monthly payments over the life of that loan. Refinancing can be a smart move that saves you a substantial amount of money.
However, there are a few factors that can cause your refinance plans to go awry. Here are some of the obstacles homeowners face when refinancing and how you can avoid them:
1. Your credit score isn't strong enough to snag you a good rate
To get a mortgage with a low interest rate, you need good credit. If your credit score is struggling, don't give up -- there are a few quick ways to strengthen your score.
Pay off debt
If your credit isn't as strong as you'd like it to be but you're eager to refinance your mortgage, try paying off a chunk of existing debt quickly. Paying off debt will lower your credit utilization ratio, which is a measure that's taken into account when calculating your credit score.
Check your credit report for mistakes
You can also try checking your credit reports and reporting any errors. Look for mistakes that work against you, like a debt on file that you never actually racked up. Correcting credit report errors could help your score climb quickly. To look for problems, you can access a free weekly copy of your credit report from each of the three major credit bureaus -- Experian, Equifax, and TransUnion -- until April 2021.
Start sooner rather than later
Even if you don't want to refinance right now, it's a good idea to start improving your credit score. Market conditions can cause mortgage rates to drop to more favorable levels -- but those rates only last for a short time. It pays to jump on the refinancing bandwagon when rates are low. If your credit score isn't great at the same time interest rates are low, you might miss out.
2. Your home appraisal comes back low
Whether you're seeking out an initial mortgage or looking to refinance, your home will need to be valued at a price that, at the very least, is equal to the amount you're looking to borrow. Otherwise, the lender is unlikely to approve your loan.
This means if you're looking for a $150,000 home loan, the lender will want proof that your home is worth at least $150,000. An appraiser can estimate the value of your home for your refinance application.
What do you do if your home value is estimated too low? For example -- what if you need a mortgage for $150,000, but your appraiser says your home is only worth $140,000 now?
If your home appraisal comes in low, you have the option to contest it. You'll need to submit proof -- like showing that other houses in your neighborhood are selling for more than your appraisal amount. These documents can show your appraiser assigned too low a value to your property.
You can also try getting a second appraisal to contradict the first one. Hiring a second appraiser might cost a few hundred dollars. However, if the second appraisal helps you secure a mortgage with lower interest rates, you might save thousands of dollars on your mortgage payments in the long term.
3. Your income has taken a hit
Unfortunately, a lower income could make you a less desirable loan candidate. That could hurt your refinancing chances.
If you're thinking of accepting a lower-paying job, but you know you're interested in refinancing your mortgage, try to wait on changing jobs. Stick out that higher-paying job until your new home loan is in place.
Other than changing jobs, there's sadly not much you can do about this factor. Maybe you accepted a lower salary at a new job, either because you had to or because you wanted to explore a different opportunity. Or you might own a business where foot traffic has been light. It could be you're self-employed and recently had a major contract canceled. If that's you, remember you're not alone -- and there are other steps you can take to save money long-term if your income has declined.
Set yourself up for a successful refinance
If you want to increase your chances of getting to refinance your mortgage, work on boosting your credit score (and your income, if possible) before you apply. It's also worthwhile to seek out offers from different mortgage lenders. Each lender has its own requirements, and if you shop around, you may find that you ultimately have more success. Refinancing a home can be a bumpy road, but if you make it to the end, you'll save a lot of money in the long term.
The Ascent's Best Mortgage Lender of 2022
Mortgage rates are at their highest level in years — and expected to keep rising. It is more important than ever to check your rates with multiple lenders to secure the best rate possible while minimizing fees. Even a small difference in your rate could shave hundreds off your monthly payment.
That is where Better Mortgage comes in.
You can get pre-approved in as little as 3 minutes, with no hard credit check, and lock your rate at any time. Another plus? They don't charge origination or lender fees (which can be as high as 2% of the loan amount for some lenders).
We're firm believers in the Golden Rule, which is why editorial opinions are ours alone and have not been previously reviewed, approved, or endorsed by included advertisers. The Ascent does not cover all offers on the market. Editorial content from The Ascent is separate from The Motley Fool editorial content and is created by a different analyst team.