3 Ways Owning a Home Has Been More Expensive Than I Expected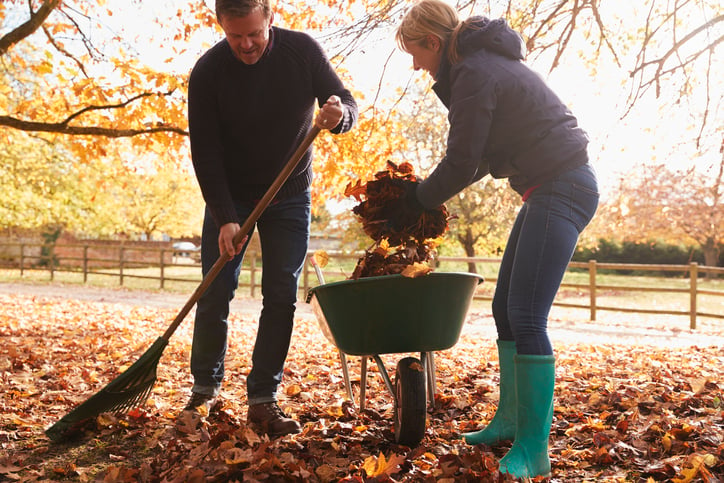 Many or all of the products here are from our partners that compensate us. It's how we make money. But our editorial integrity ensures our experts' opinions aren't influenced by compensation. Terms may apply to offers listed on this page.
Working a mortgage payment into your budget is only half the battle when you buy a home. Prepare for added costs.
When my husband and I bought our home about 10 years ago, we chose new construction -- a home we watched get built from the ground up. Purchasing a home that had never been lived in before meant we got to design it ourselves, and it was free of wear and tear. Back then, we figured we'd easily swing our new mortgage, especially since we locked in a pretty low interest rate on our home loan.
While our mortgage payment hasn't been an issue, owning our home has proven more expensive than we bargained for. Here's why.
1. Our property taxes have risen exponentially
When we first bought our home, we were given an estimate of our future property taxes. A year later, they went up by $2,000. Our initial estimate was off because our new home wasn't fully constructed yet, so assessing its value was difficult. We figured this sudden, unfortunate increase would be a one-of-a-kind extreme. Not so. Since buying our home, our property taxes have pretty much doubled from the number we were initially quoted, and that's an expense we weren't quite ready for.
2. Maintenance has cost more than we thought -- even though we do it ourselves
My husband and I make a point to only outsource home maintenance tasks we consider dangerous, like cleaning out gutters, since that requires climbing a very tall ladder. We remove snow, maintain our wooden deck, and do the many other tasks required to keep a house in good shape. Despite the fact that we rarely hire maintenance people, we still spend a lot on upkeep. Typically, home maintenance costs us $150 to $300 a month, and that doesn't include actual repairs (more on that in a minute). We initially assumed that our maintenance would stay closer to the $100 to $150 range, but that's just not the case.
3. Repairs have caught us off guard
Because my husband and I bought a brand-new home, we figured we'd have minimal repairs during our first five to 10 years of ownership. Boy, were we wrong. We did get a home warranty from our builder that gave us some protection for our first year, but since then, we've replaced a water heater (which should've lasted longer), swapped out a busted washing machine, had our yard regraded (you don't want to know how many thousands of dollars that took), and spent money on our HVAC system. Granted, we expected we'd have some repairs to contend with -- but we assumed they'd be more minor.
Make sure you're prepared to own a home
You probably know that before you buy, you should make sure you can afford your monthly mortgage payment. But what you pay your mortgage lender each month is just one of many costs you'll contend with. Before you buy, make sure you have a solid emergency fund -- one with at least enough money to cover a good six months of expenses.
Our emergency fund has enough to cover half a year of bills plus money to pay for home repairs -- which we've learned can sneak up on you. Since buying our home, I've also tweaked my budget to account for how expensive it's really turned out to be. For example, I now budget $300 a month for home maintenance, even though some months, it comes in cheaper.
Owning a home is hard work, and a major financial commitment. If you're going to do it, make sure you're prepared for the costs that lie ahead. If you budget appropriately and maintain healthy savings, you're more likely to celebrate buying than to regret it.
We're firm believers in the Golden Rule, which is why editorial opinions are ours alone and have not been previously reviewed, approved, or endorsed by included advertisers. The Ascent does not cover all offers on the market. Editorial content from The Ascent is separate from The Motley Fool editorial content and is created by a different analyst team.