The 30-Year Mortgage Has Reached a Record Low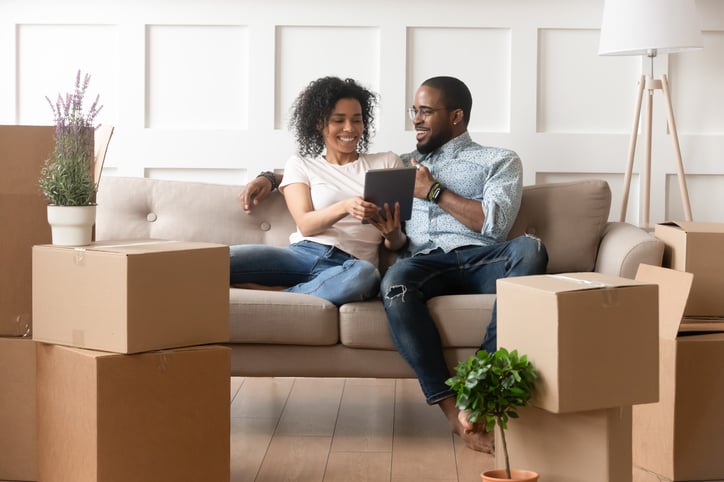 Many or all of the products here are from our partners that compensate us. It's how we make money. But our editorial integrity ensures our experts' opinions aren't influenced by compensation. Terms may apply to offers listed on this page.
Mortgage rates have been competitive for quite some time, but today the 30-year fixed mortgage rate hit its lowest level on record.
Mortgage rates have dropped in recent weeks, and that's a good thing for homebuyers who are looking to make their monthly payments more affordable. But today, a milestone was reached: The average rate for a 30-year fixed mortgage dropped to 2.98%. According to Freddie Mac, that's the lowest the 30-year mortgage has been in 50 years.
If you're in the market for a new home, it could pay to try locking in a mortgage immediately. Mortgage rates can fluctuate from day to day, and the longer you wait, the more you could risk losing out on a terrific deal.
What does a 2.98% mortgage rate mean for you?
Your goal in locking in a mortgage rate should be to get the lowest one possible, as that rate will dictate what your monthly housing payments look like. The average interest rate on a 30-year fixed mortgage was 3.81% one year ago. For a $200,000 mortgage, that would have meant a monthly payment of $1,492. The total interest payment throughout the life of that home loan would be $135,916.
By comparison, at today's 2.98% rate, your monthly payment for a 30-year, $200,000 mortgage would be $1,400 -- almost $100 a month in savings. And, your total interest paid throughout the life of that loan would be $102,790. That's a lot less than what you'd pay with a 3.81% interest rate (which, for the record, is still competitive in its own right). 
Why such a low rate today? We can thank the COVID-19 pandemic, and the subsequent recession it's spurred. It's common for mortgage rates to decline when the economy is poor. While we never want to hope for a recession, the silver lining is that a lot of people might be able to score an affordable home loan right now.
It could also pay to look into refinancing if you have a mortgage already. To see if that makes sense, you'll need to weigh the closing costs of refinancing against your potential savings. Let's say you are able to snag a 2.98% interest rate on your refinance, or something in that vicinity, which, in turn, saves you $100 a month on your mortgage payment. If you spend $2,000 on closing costs for that refinance, it will take you 20 months to break even. Therefore, if you're planning to stay in your home beyond 20 months, refinancing would make sense. 
Will you get to take advantage of today's rate?
The idea of locking in a 30-year mortgage at 2.98% may be appealing, but before you start counting your savings, you should know that this top rate will generally be reserved for the most favorable borrowers out there. To qualify for this rate, or a comparable one, you'll need to have:
A high credit score
A low debt-to-income ratio
A steady income that's high enough to support your monthly payments
A down payment of 20% (or more)
All of this holds true if you're looking to refinance as well (instead of a down payment of 20%, you'll generally need at least 20% equity in the home you already own). 
Keep in mind that some lenders are imposing stricter requirements for mortgage candidates, so even if your credit score is good, you may not qualify for the most competitive mortgage rate unless it is excellent. Also, while it may be enticing to lock in a mortgage at today's rates, make sure you're in a strong enough financial position to take on the responsibility of buying a home. In addition to your monthly mortgage payment, you'll need to cover the cost of:
Property taxes
Homeowners insurance
Maintenance
Repairs
As a general rule, you should have a healthy emergency fund of at least three to six months' worth of living expenses when you buy a home -- and that's after you make your down payment. You should also make sure your job is stable -- or as stable as can be in the context of our current recession. If you work in the hospitality field, for example, which has been battered in recent months, then committing to a mortgage may not be the best idea, even if you're presently employed.
Finally, if you are going to try to lock in a mortgage, it pays to shop around with different lenders. Each lender sets its own guidelines for things like credit score requirements, debt-to-income ratio, and income level. Getting a few offers will increase your chances of walking away with an interest rate you'll be happy with.
We're firm believers in the Golden Rule, which is why editorial opinions are ours alone and have not been previously reviewed, approved, or endorsed by included advertisers. The Ascent does not cover all offers on the market. Editorial content from The Ascent is separate from The Motley Fool editorial content and is created by a different analyst team.