4 Money Moves That Are Better Than Refinancing
Many or all of the products here are from our partners that pay us a commission. It's how we make money. But our editorial integrity ensures our experts' opinions aren't influenced by compensation. Terms may apply to offers listed on this page.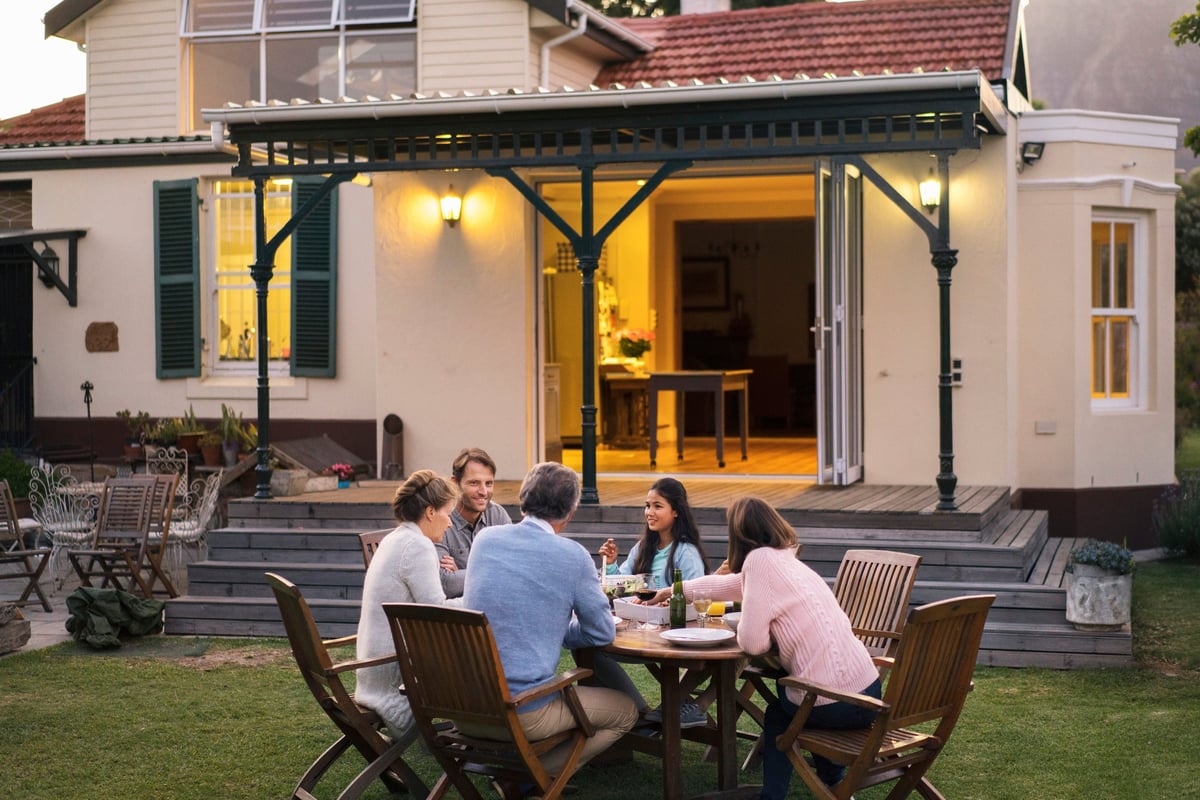 Don't assume refinancing is the best way to save.
Refinancing your mortgage can be a great way to save money -- in some circumstances. By refinancing, you can potentially reduce your monthly home loan payment. You might also be able to lower the total amount of money you have to pay over time.
The savings can come from reducing your interest rate, which will lower your payment. And, as long as you don't lengthen your payoff time too much, it could also reduce total interest paid over time. However, you do have to pay upfront closing costs for most refinance loans. These can total several thousand dollars.
Before you decide to refinance, check if it makes financial sense based on your situation. And consider making these other four money moves instead -- sometimes they're more beneficial than refinancing.
1. Pay off high-interest debt
If you have a lot of high-interest debt, you may be better off taking the money you would've spent on refinance closing costs and using it to pay off those loans first. That's because refinancing -- and reducing your interest rate by a small amount -- may not provide as much financial benefit as repaying debt that's racking up a fortune in interest.
You can always consider refinancing later, after that debt has been paid down, and you may even qualify for a better refinance rate in the future once the debt is off your credit record.
2. Make extra mortgage payments
If your goal is to pay off your home loan ASAP, you may find that paying extra on your mortgage is a better approach than refinancing.
And if you can make large extra payments, you may be able to pay your loan off so quickly that it wouldn't make sense to refinance. Why? Because if you refinanced, it would take some time for the monthly savings from the new loan to cover the upfront costs of refinancing.
3. Appeal your property taxes
If you want to reduce your monthly mortgage bill, appealing your property taxes could be a good way to go.
See, many people use a process called escrow to pay their property taxes. Essentially, this means that your mortgage lender collects an appropriate amount each month to cover your annual property tax bill, and it keeps that money in an escrow account until the bill is due each year.
If your property taxes are paid via escrow and you can lower the amount you owe, the resulting lower mortgage payment can leave more cash in your pocket. And even if you don't escrow your property tax payments, reducing your tax amount would still drop your housing costs.
Property taxes may be lowered, in some cases, by appealing the appraised value of your home. If you can get your town to recognize that your home is valued at less than it thinks it is, you can reduce the taxes you pay. For this strategy to work, you will either need an appraiser to prove your home isn't worth as much as your town says, or a record of comparable sales of recent properties.
Another upside is that, in most cases, you can do this process for free or for the cost of a professional appraisal.
4. Get PMI removed
Many homeowners pay private mortgage insurance (PMI) to protect lenders. You may have to pay PMI if you made less than a 20% down payment on your home. But say you've since paid down your loan -- or your home has gone up in value -- and you no longer owe more than 80% of what your house is currently worth. In that case, you may be able to get PMI removed.
Your lender will remove PMI automatically, but not until you've paid down your loan to 78% of its original value. If your property's value has risen, you may not have to wait that long to get this removed and start saving.
Now, you may decide to do one or more of these four steps in addition to refinancing. But be sure you do the math to see if your total loan costs over time will be lower once you consider your new payment timeline and the closing costs you'd have to pay. If they won't be, then refinancing probably doesn't make sense for you.
We're firm believers in the Golden Rule, which is why editorial opinions are ours alone and have not been previously reviewed, approved, or endorsed by included advertisers. The Ascent does not cover all offers on the market. Editorial content from The Ascent is separate from The Motley Fool editorial content and is created by a different analyst team.