4 Situations Where It Pays to Downsize Your Home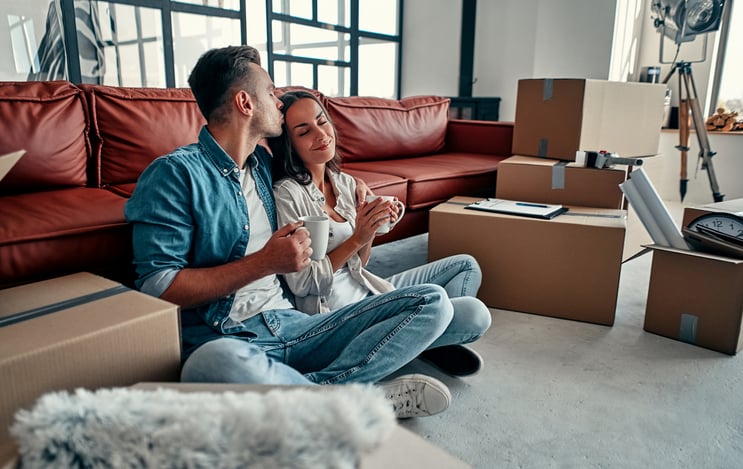 Many or all of the products here are from our partners that compensate us. It's how we make money. But our editorial integrity ensures our experts' opinions aren't influenced by compensation. Terms may apply to offers listed on this page.
Here are four scenarios where it makes sense to shed some square footage.
When you're used to living in a larger home, it's easy to get comfortable with that setup. There's certainly something to be said for having plenty of space.
But owning a larger home can mean spending more money to maintain it. If your home isn't yet paid off, a larger home could also mean a larger mortgage and higher monthly payments.
That's why it pays to assess your needs and see if it could be beneficial to do some downsizing. In fact, you may want to consider moving to a smaller home if any of these situations apply to you.
1. You're retiring
Many people who retire end up having to live mostly on Social Security, which means having to maintain as frugal a lifestyle as possible. If that's the case, then it could pay to downsize once you stop working, even if your home is paid off by the time your retirement rolls around.
Maintaining, heating, and cooling a home that's 2,500 square feet in size is apt to cost a lot more than doing the same for a 1,400 square foot home. Plus, if you stay in the same neighborhood, downsizing could also result in a much lower property tax bill and lower homeowners insurance costs.
2. Your kids are moving out of the home
At some point, your children might grow up and move out of your home. That may happen years before you're set to retire, which means you may be in a position where you can afford to keep up with your larger home. But is a larger living space worth it when fewer people are around to use it?
Think about the savings you might reap by downsizing once your kids move out. Shrinking your housing costs could help you travel more or shore up your retirement by being able to increase your IRA contributions.
3. You can't comfortably afford your property
Even if you're actually using all of the space in your home, if you're struggling to keep up with your mortgage, taxes, and maintenance, then it may be time to downsize. By lowering your housing costs, you'll buy yourself more financial breathing room and lower your chances of having to rack up unhealthy debt just to keep up with your bills.
4. You're not using all the space you have
The five-bedroom home you have may be nice and comfortable, and it may even fit nicely into your budget. But if only three of those five bedrooms are occupied, and there's a whole lower level of your home that barely gets used, then hanging onto a larger property makes less sense. Downsizing could free up money so you can enjoy other aspects of life, whether it's getting to take more vacations or having the option to dine out more and enjoy local nightlife.
The decision to downsize isn't an easy one. If these situations apply to you, it pays to at least consider it. Remember, too, that depending on layout, a smaller home may end up being more comfortable than you'd expect. Once you get used to less space, you may find that you don't actually miss the extra square footage.
We're firm believers in the Golden Rule, which is why editorial opinions are ours alone and have not been previously reviewed, approved, or endorsed by included advertisers. The Ascent does not cover all offers on the market. Editorial content from The Ascent is separate from The Motley Fool editorial content and is created by a different analyst team.