4 Things That Could Cause Mortgage Rates to Rise
by Christy Bieber | Updated July 19, 2021 - First published on Oct. 3, 2020
Many or all of the products here are from our partners that pay us a commission. It's how we make money. But our editorial integrity ensures our experts' opinions aren't influenced by compensation. Terms may apply to offers listed on this page.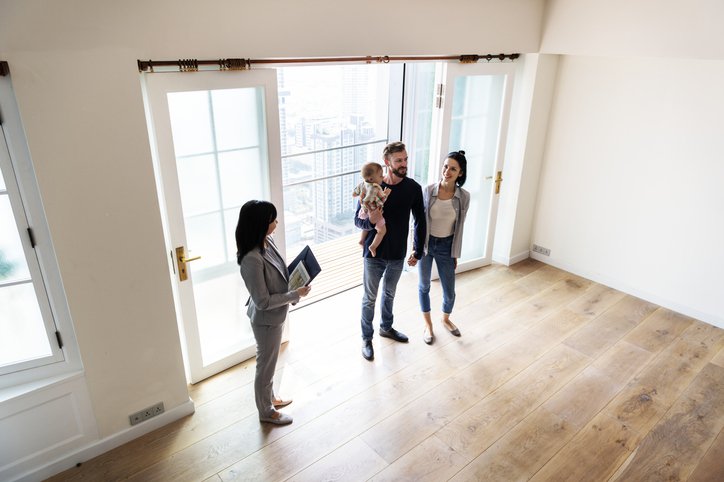 Rates won't stay low forever.
Mortgage rates have repeatedly fallen to new record lows, but that won't be the case forever. Rates can rise and fall for many reasons, and it's not always easy to predict exactly when they will go up.
There are a few key factors that could cause mortgage rates to rise, but since you can't count on knowing exactly when this will occur, would-be borrowers may not want to wait to act. If you're happy with the cost to borrow currently and are thinking about purchasing or refinancing a home, waiting to borrow at rock-bottom rates could just as easily backfire if they rise instead.
Still, if you want to know what could lead to a rise in rates, here are four things to keep in mind.
1. Inflation
Lenders charge interest when you borrow so they can make money on the loan. Inflation eats away at their profits because it reduces the buying power of currency. High inflation rates push mortgage lenders to raise interest rates to hedge against its impact and ensure that loans they make are still profitable.
2. Improving economic conditions
A strong economy generally results in an increase in demand for goods and services, including real estate. The more people who want to buy properties and secure mortgages, the higher the demand, and the higher rates can rise.
Demand for homes is strong right now, even during a recession, precisely because mortgage rates are very low. Lenders can't afford to raise them because that would drive down the demand that this low-interest market is creating.
But if the economy improves and more people want to buy homes because they have more money rather than because credit is cheap, lenders have leeway to impose higher interest costs.
3. The actions of the Federal Reserve
The Federal Reserve sets the overnight rate at which lenders can borrow from each other. The federal funds rate is currently close to 0%, so credit is really cheap right now.
To be clear, the Federal Reserve does not set the interest rate for mortgages -- these rates usually follow the 10-year Treasury yield. But when it's more affordable for banks to borrow, this savings is often passed on to the consumer.
If the Federal Reserve raises interest rates, this could make credit more expensive and send mortgage rates up. Fortunately, this isn't likely to happen for a long time.
4. Increased fees for lenders
Fannie Mae and Freddie Mac are government-sponsored entities that buy mortgages from lenders on the secondary market. Earlier this year, they imposed -- and then temporarily rescinded -- a new fee on refinance loans.
When lenders face added costs of reselling mortgages to investors, they pass this on to the consumer in the form of higher rates.
While Fannie and Freddie's new fee will only apply to refinances, it will make securing this type of mortgage more expensive if it goes into effect in December as scheduled. And if Fannie and Freddie apply a similar fee to new mortgage loans, rates will go up for those as well.
Waiting to secure a mortgage doesn't make a lot of sense right now
There's ample reason to believe mortgage rates will stay low for a while, but if 2020 has taught us anything, it's that life can be unpredictable. With mortgage rates at record lows, you may not want to gamble that they won't go up soon. Consider shopping for a mortgage loan today, so you can borrow at a rate that was unheard of just a few short months ago.
The Ascent's Best Mortgage Lender of 2022
Mortgage rates are at their highest level in years — and expected to keep rising. It is more important than ever to check your rates with multiple lenders to secure the best rate possible while minimizing fees. Even a small difference in your rate could shave hundreds off your monthly payment.
That is where Better Mortgage comes in.
You can get pre-approved in as little as 3 minutes, with no hard credit check, and lock your rate at any time. Another plus? They don't charge origination or lender fees (which can be as high as 2% of the loan amount for some lenders).
We're firm believers in the Golden Rule, which is why editorial opinions are ours alone and have not been previously reviewed, approved, or endorsed by included advertisers. The Ascent does not cover all offers on the market. Editorial content from The Ascent is separate from The Motley Fool editorial content and is created by a different analyst team.