4 Ways Purchasing a Smaller Home Has Helped Me Save Money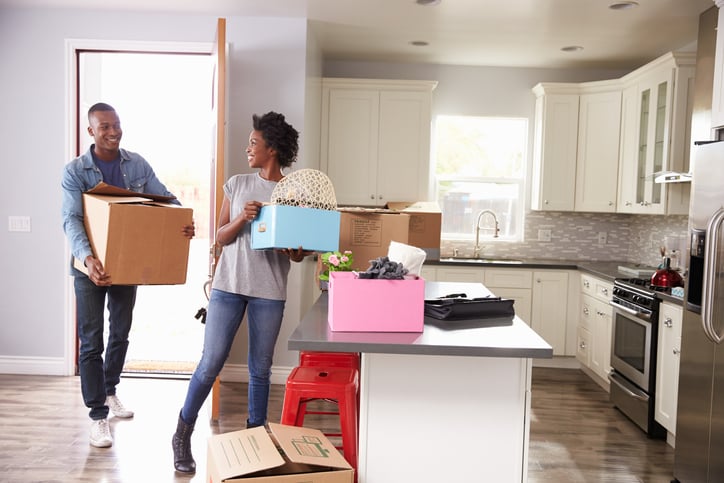 Many or all of the products here are from our partners that compensate us. It's how we make money. But our editorial integrity ensures our experts' opinions aren't influenced by compensation. Terms may apply to offers listed on this page.
Buying a smaller home may help you save money. Find out how.
---
Key points
Purchasing a smaller home can offer financial benefits.
Lower utility and maintenance costs are just a couple ways buying a smaller home has helped me save money.
---
Two and a half years ago, my husband and I purchased our first home. Finding the right home is a process, and it can be tempting to choose a home that is too expensive or too large for your needs. However, buying a smaller home can offer financial savings. Plus, this choice may help you prioritize other financial goals more easily. Here are four ways purchasing a smaller home has helped me save money.
1. Lower utility bills
You'll likely have lower utility costs when you own a smaller home since it will likely require less utility usage than a much larger home. Due to the smaller footprint of our house, the utility costs are similar to what we paid as renters. Having lower monthly utility bills helps keep our monthly expenses lower, and it offers flexibility so we can budget more of our money for other needs.
2. Less likely to make unnecessary purchases
When you own a smaller home, it means there's less space to store extra items and you have to be more strategic about where everything will go. I don't know about you, but I'm not a fan of moving. The more stuff you own, the harder it is to move and the longer the process takes. Owning less makes moving less stressful.
I've found that living in a smaller home helps minimize unnecessary spending. I know that we have less storage space, and we don't want to live in a home that feels cluttered. Because of this, we're more selective about what we buy. Since we're spending less money on unnecessary purchases, we can contribute more money toward our savings goals.
3. Lower repair and maintenance costs
Unlike renters, homeowners are responsible for repair and maintenance needs. These expenses can be significant, and it's essential to prepare for them so you're not put in a difficult financial situation.
We've already had to spend money on some repairs and maintenance needs for our home. One nice thing about owning a smaller home is some repair costs can be less than they are for a much larger home. If you need to pay for a new roof, for example, a smaller home will likely have a smaller area to replace.
If you don't have extra funds set aside in a savings account, it can be stressful figuring out how you will cover repair costs. To avoid financial surprises, we regularly set aside extra money for future maintenance and repair expenses.
4. Able to pay extra toward my mortgage (and pay less interest)
Since we bought a smaller and more affordable home, we don't feel stressed when making our mortgage payments. We also feel more comfortable putting some of our money toward extra mortgage payments. We want to pay off our mortgage faster and pay less interest, so we pay extra toward the mortgage principal every month. By doing this, we're saving money.
If we had bought a larger or more expensive home, that may have been a lot harder for us to do because more of our income would be going toward making the regular mortgage payment. We may not have had the extra funds to pay down our mortgage faster.
A smaller home may not work for everyone, but it has worked well for us. Choosing to buy a smaller house may offer some financial benefits, and it can provide more flexibility to prioritize other financial goals. But no matter what home you choose to buy, be sure to consider all of the expenses of homeownership.
Homeownership is a lot of work and a commitment, but it can be rewarding. If you're considering starting the buying process soon, here's a list of the best mortgage lenders. You can also view current mortgage rates to make a more informed decision.
We're firm believers in the Golden Rule, which is why editorial opinions are ours alone and have not been previously reviewed, approved, or endorsed by included advertisers. The Ascent does not cover all offers on the market. Editorial content from The Ascent is separate from The Motley Fool editorial content and is created by a different analyst team.