4 Ways to Save on a Mortgage
Most people in the market to buy a home rely on mortgage loans to provide the financing they need to make their purchase. With real estate prices on the upswing in many real estate markets and mortgage rates starting to move higher as well, it's more important than ever for those shopping for a home to find ways to save on their mortgages.
There are several smart ways you can control your mortgage costs. Whether it's looking for the lowest monthly payment possible or trying to minimize the amount of interest you'll pay over the life of your loan, the following ideas can help you reach your financial goals of home ownership.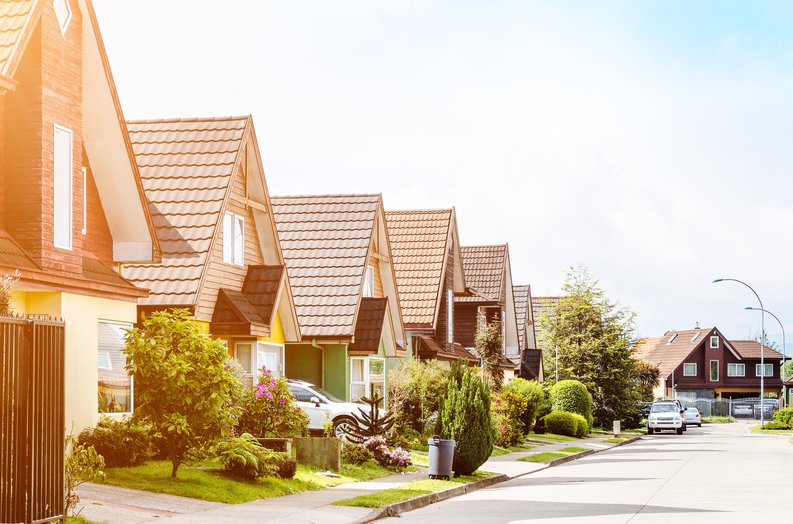 Image source: Getty Images.
1. Don't pay for what you don't need
The most important element that goes into how much you pay on your mortgage is how much money you have to borrow. That makes it critical to ensure that you negotiate the best possible price on the home you want to buy, as well as being smart about what type of home you shop for in the first place.
In some red-hot real estate markets, you won't necessarily be able to have a long negotiation, because sellers can simply wait for other shoppers to make offers with fewer hassles. But if you're shopping in a less popular area, understand that your best opportunity to save is to hold out for the best deal possible. Every $10,000 you save on your home price translates into about a $50 reduction in your monthly payment on a 30-year mortgage, so it's worth it to do what you can to pay as little as possible.
2. Consider rolling the dice on an adjustable rate mortgage
Home loans fall into two categories: fixed rate mortgages that keep the same interest rate for the life of the loan, and adjustable rate mortgages (ARMs) whose interest rates change from time to time. Typically, ARMs have lower interest rates than fixed rate mortgages, especially during the first part of the mortgage term. That can produce lower monthly payments.
The tradeoff, though, is that rates on ARMs can adjust higher when interest rates in the broader market are on the rise. That means that what was initially a savings compared to a fixed rate mortgage could end up costing you more in the long run. However, with various choices that let you lock in an initial rate for an extended period of five years or more, there are ways to balance the risk of higher rates against the immediate savings that an ARM can give you.
3. Look at a 15-year mortgage
If your goal is to get the lowest possible mortgage payment, then a 15-year mortgage won't be the solution for you. However, if you have your eye on the big picture and want to pay as little interest as possible over the life of your mortgage, then 15-year mortgages can be a real money saver.
Rates on 15-year mortgages are almost always lower than corresponding 30-year rates, but the fact that you have to pay them off in half the time means that your monthly payments will be higher. Based on typical interest rates, a monthly payment on a 15-year mortgage can be 50% or more larger than what you'd pay each month for a 30-year mortgage. However, by getting your loan paid off twice as fast, you'll be able to cut your total interest payments over the life of your mortgage by well over half. That can also mean more money in your pocket later in life when you need it most.
4. Stop paying your PMI
Even once you already have your mortgage in place, one way to cut your total costs is to arrange to stop having to pay purchase money insurance, or PMI. This insurance is generally required if you make a down payment of less than 20% of the home's value, and it goes toward protecting your lender in the event that it has to foreclose on your home. The cost can add hundreds of dollars to your total house payment.
Once your outstanding mortgage balance falls below the 75% to 80% range, your mortgage lender should automatically stop making you make monthly PMI payments. Nevertheless, it's up to you to be diligent and make sure your lender does what it's supposed to do.  In the meantime, if you can make additional payments to build up your equity in your home faster, it'll get you to the point where you no longer need PMI that much more quickly.
Get the mortgage deal you need
Mortgage payments are a huge piece of every homeowner's monthly budget. Cutting mortgage costs can make a big difference in your financial picture, so if you're looking at buying a home, it's worth it to look closely at these four ways to cut your mortgage costs.
Today's Best Mortgage Rates
Chances are, mortgage rates won't stay put at multi-decade lows for much longer. In fact, the Fed has already signaled that it expects rates to continue increasing. That's why taking action today is crucial, whether you're wanting to refinance and cut your mortgage payment or you're ready to pull the trigger on a new home purchase. Click here to get started by scanning the market for your best rate.