5 Big Mortgage Refinancing Mistakes
by Christy Bieber | Updated July 19, 2021 - First published on May 14, 2021
Many or all of the products here are from our partners that pay us a commission. It's how we make money. But our editorial integrity ensures our experts' opinions aren't influenced by compensation. Terms may apply to offers listed on this page.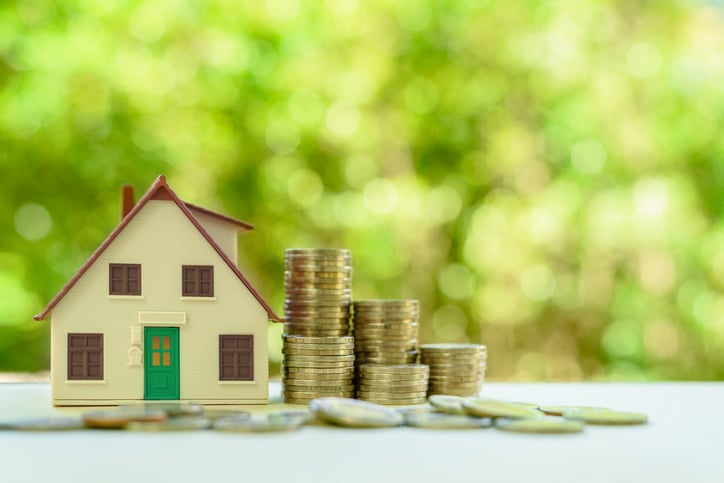 Don't end up regretting your refinance due to these mistakes.
Refinancing a home mortgage can be a smart financial decision under the right circumstances. You could save money if you're able to qualify for an affordable new home loan at a lower rate.
But refinancing isn't always a good idea. And some refinancing mistakes could mean you save less than you should -- or potentially even cost you in the long run.
That's why it's worth watching out for these five big refinancing mistakes.
1. Not shopping around for your lender
The rates, terms, and qualifying requirements on a refinance loan can vary dramatically. When even small differences in interest rates make a huge impact on total repayment costs, you can't afford not to shop around.
Don't assume you have to stick with your current lender for a refinance. And you don't need to restrict yourself to local banks either. Get multiple quotes -- at least three and preferably more -- from a bunch of different refinance lenders. That way you can be sure you're getting the best deal.
2. Focusing on monthly payments alone
When you get quotes to refinance a home, you may see a monthly payment that's well below what you're paying and get really excited.
But it's important you look beyond the monthly cost of your mortgage. See, you'll restart the clock when you refinance. So if you've been paying your home loan for a while, your new loan could leave you with a longer payoff timeline. Stretching out your repayment schedule is often enough to reduce monthly payments by itself. The trouble is that if you make payoff last longer, you'll also pay a ton more in interest over time.
To decide if refinancing really makes sense, look at both your new monthly payments and total interest costs. If you can reduce both, then you're in great shape.
You may still be in a good position if you can reduce your interest rate and your payoff time, even if you don't reduce your monthly payments. In this scenario, you'd pay less over time and become debt free faster. But if you're going to end up paying more over the life of your loan, think twice about whether that repayment timeline really makes sense.
3. Not doing the math on when you'll break even for closing costs
Refinancing costs money. In fact, closing costs are typically around 2% to 5% of the loan's value. Ideally, if you're saving money on your loan, you'll make up for the closing costs over time. But this can take several years.
Figure out what your closing costs are and divide that by the amount you'll save by refinancing each month. That will show you how long it will take for the savings to cover the costs. If you don't plan to be in your home for at least that length of time, refinancing may not be a smart move.
4. Missing a refinance opportunity
If you can reduce your interest rate considerably and you don't refinance, you're needlessly making your mortgage more expensive. Unless you have a specific reason for not refinancing, such as a plan to move before you'll break even, why pass up the chance to cut your mortgage costs?
5. Refinancing too often
You want to refinance if it saves you money. But it doesn't make sense to refinance too often. Otherwise, you'll end up constantly paying closing costs and never breaking even.
Typically, you'll want to see a fairly substantial drop in your interest rate -- say, around 1% or so -- before you refinance. A slight rate drop isn't necessarily cause to get a new loan. It could take a long time for the small amount of savings to cover your closing costs and truly work to your benefit.
The Ascent's Best Mortgage Lender of 2022
Mortgage rates are at their highest level in years — and expected to keep rising. It is more important than ever to check your rates with multiple lenders to secure the best rate possible while minimizing fees. Even a small difference in your rate could shave hundreds off your monthly payment.
That is where Better Mortgage comes in.
You can get pre-approved in as little as 3 minutes, with no hard credit check, and lock your rate at any time. Another plus? They don't charge origination or lender fees (which can be as high as 2% of the loan amount for some lenders).
We're firm believers in the Golden Rule, which is why editorial opinions are ours alone and have not been previously reviewed, approved, or endorsed by included advertisers. The Ascent does not cover all offers on the market. Editorial content from The Ascent is separate from The Motley Fool editorial content and is created by a different analyst team.