5 Cures for Home-Buyer's Remorse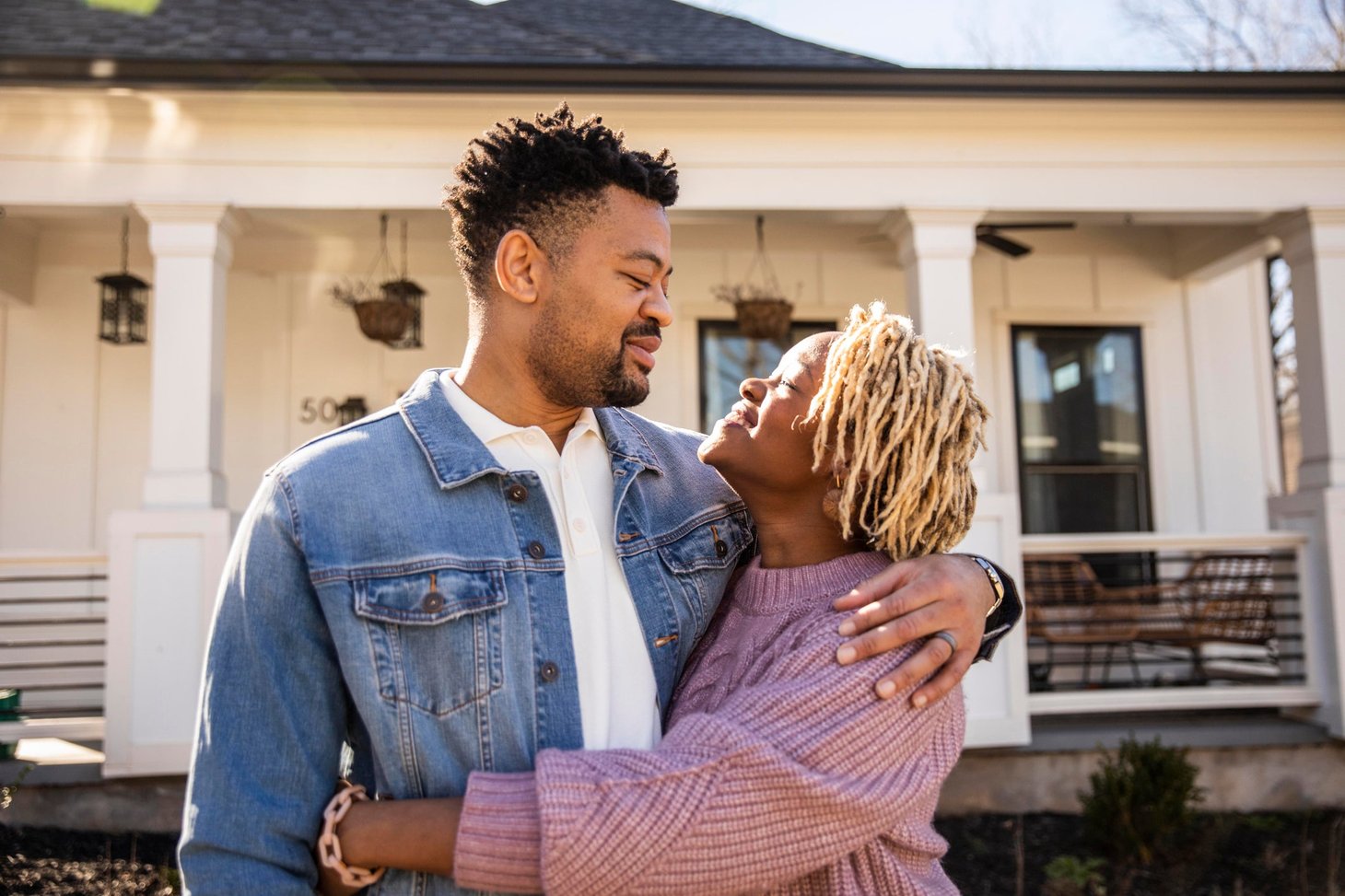 Many or all of the products here are from our partners that compensate us. It's how we make money. But our editorial integrity ensures our experts' opinions aren't influenced by compensation. Terms may apply to offers listed on this page.
Regret is a normal part of life, so don't let it steal your joy.
---
Key points
When it comes to the big decisions in life -- like buying a home -- regrets are normal
Remorse can be chock full of life lessons
---
Each day comes with the opportunity to make mistakes, feel regret, and learn from the experience. Here, we'll cover five ways to get over home-buyer's remorse, that sick feeling you get when you realize that you just plunked down a huge sum of money on a property you're not in love with.
1. Adjust the monthly budget
If you believe you paid too much for your home or simply got in over your head, the most effective way to take control is to adjust your monthly budget. That may mean cutting the things you can live without (goodbye, full menu of cable channels and monthly wine club deliveries). It may also mean taking on a side hustle to ease the stress of cutting the budget too close each month (hello, online tutoring and selling handcrafted items on Etsy).
There are two essential things to keep in mind as you adjust the budget. The first is that the changes do not have to be permanent. Say you pay off credit debt or some other kind of loan and find that your budget suddenly feels more manageable. Feel free to add a luxury or two back in. As long as you have enough in an emergency savings account to pay unexpected expenses, splurging now and then is not a bad thing.
The other thing to remember is that cutting all pleasure from your life will only make you regret the house more. Be sure to build in small pleasures, like special meals and events.
The goal of adjusting the budget is to feel less constricted by the cost of maintaining your home.
2. Imagine what "can be"
If you're feeling remorse because the house isn't quite what you thought it would be, reframe that sentiment. After all, any changes you make from this point forward will reflect your preferences, your tastes. Even if it takes years to make the changes you desire, planning can be half the fun. And if you're busy planning, you have less time for regrets.
Imagine your house as a blank canvas, and you're the artist who's going to make it "just right."
3. Remember your long term goals
When my son and daughter-in-law finished grad school and moved to the suburbs, they bought a small house in a sad-looking neighborhood. I remember wondering why. When I asked them about it, they told me that the home purchase was part of a 10-year plan. They wanted a house so they could build equity, and by buying a not-so-great property, they had enough money left over each month to pay down hundreds of thousands in existing debt before buying their "dream house." As years have passed and salaries have risen, they've been able to speed up the process of paying down bills, bringing them that much closer to their long-term goal of buying a "forever home."
Chances are, one of the reasons you purchased the home was to build equity. No matter how you currently feel about the property, it's likely doing its job. Keep your eye on the prize. Whether your ultimate goal is to sell the house and travel the world or to move to a fancier neighborhood, a home with loads of equity in it can help you achieve your goal.
Read more: What Is Home Equity?
4. Create memories
Earlier today, I asked my kids if they ever regretted buying that house. They laughed. According to them, there was loads of buyer's remorse. Particularly when the basement flooded or when they had to pay professionals to untangle the former owner's rickety repairs. Still, they've focused on building memories.
Rather than wait until they own their dream home, they regularly entertain friends and colleagues in the small house in the not-so-nice neighborhood. This is the house they brought their newborn daughters home to, and the house of many "firsts." It's a home full of laughter and memories -- not because it's perfect, but because putting off happiness is never the best option.
Sweet memories trump a picture-perfect house every time.
5. Use the experience
The great thing about regret is what we can learn from it. If your buyer's remorse stems from spending too much for the house, you have the option of waiting to buy your next home when the market is cooler and your finances are strong. If you moved into a house riddled with needed repairs, use this experience as a reminder to have every major purchase thoroughly inspected before signing on the dotted line. If you don't like your neighbors, you may want to consider buying the next home in a more rural area. In other words, allow everything you're learning to inform future decisions.
Everything in life, from deciding on a career to buying a home, comes with surprises. The goal is to find a way to be happy, even as you navigate the pitfalls.
We're firm believers in the Golden Rule, which is why editorial opinions are ours alone and have not been previously reviewed, approved, or endorsed by included advertisers. The Ascent does not cover all offers on the market. Editorial content from The Ascent is separate from The Motley Fool editorial content and is created by a different analyst team.